Here's what's new in theaters and on streaming this weekend, it's Admit One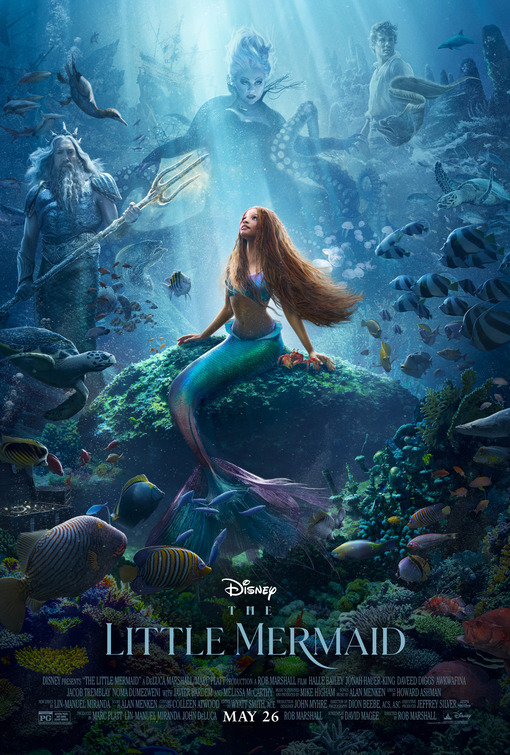 The Little Mermaid (Theaters)
Starring: Halle Bailey, Jonah Hauer-King, Javier Bardem, Melissa McCarthy, Daveed Diggs, Jacob Tremblay
Directed by: Rob Marshall
Plot: The youngest of King Triton's daughters, and the most defiant, Ariel longs to find out more about the world beyond the sea, and while visiting the surface, falls for the dashing Prince Eric. While mermaids are forbidden to interact with humans, Ariel must follow her heart. She makes a deal with the evil sea witch, Ursula, which gives her a chance to experience life on land, but ultimately places her life — and her father's crown — in jeopardy.
Rotten Tomatoes Freshness: 72%
Critic Consensus: "With Halle Bailey making a major splash in the title role, Disney's live-action Little Mermaid ranks among the studio's most enjoyable reimaginings"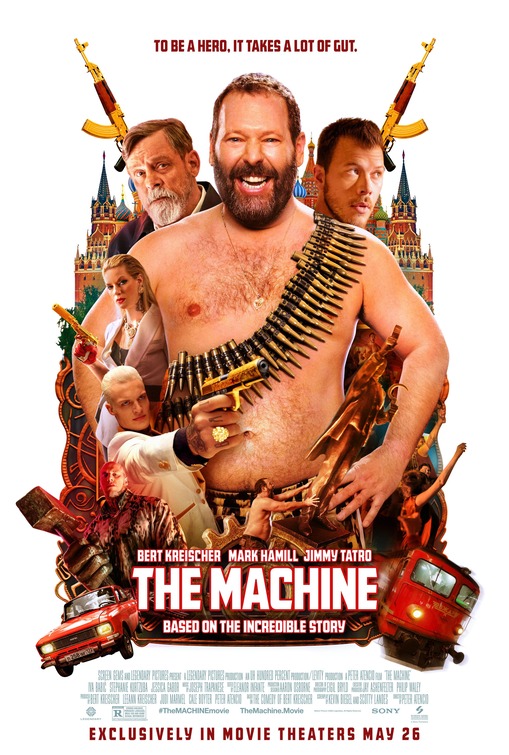 The Machine (Theaters)
Starring: Bert Kreischer, Mark Hamill, Jimmy Tatro, Iva Babic, Stephanie Kurtzuba, Jess Gabor
Directed by: Peter Atencio
Plot: Bert's drunken past catches up with him 20 years down the road when he and his father are kidnapped by those Bert wronged 20 years ago while drunk on a college semester abroad in Russia.
RT Freshness: N/A
Critic Consensus: N/A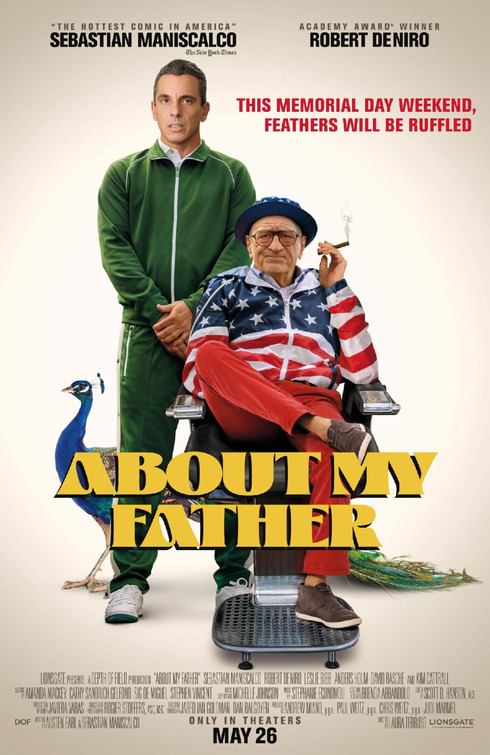 About My Father (Theaters)
Starring: Sebastian Maniscalco, Robert DeNiro, Leslie Bibb, Anders Holm, Kim Cattrall, David Rasche, Brett Dier
Directed by: Laura Terruso
Plot: When Sebastian tells his old-school Italian immigrant father Salvo that he is going to propose to his all-American girlfriend, Salvo insists on crashing a weekend with her tony parents.
RT Freshness: 32%
Critic Consensus: "About My Father finds star/co-writer Sebastian Maniscalco drawing on his own life for material — and inadvertently proving that a funny standup routine doesn't necessarily make for an entertaining film"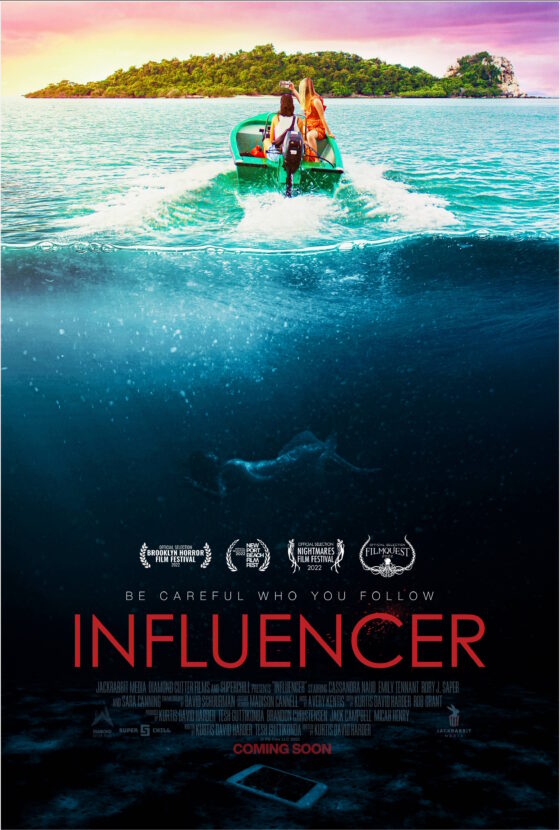 Influencer (Shudder)
Starring: Emily Tennant, Cassandra Naud, Sara Canning, Rory J. Saper, Paul Spurrier, Justin Sams
Directed by: Kurtis David Harder
Plot: While struggling on a solo backpacking trip in Thailand, social media influencer Madison meets CW, who travels with ease and shows her a more uninhibited way of living, but CW's interest in her takes a darker turn.
RT Freshness: 94%
Critic Consensus: N/A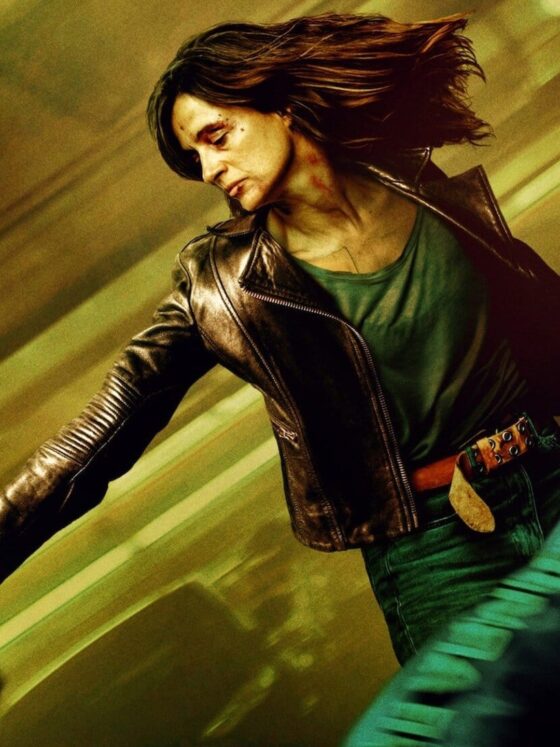 Mother's Day (Netflix)
Starring: Agnieszka Grochowska, Dariusz Chojnacki, Adrian Delikta, Jowita Miondlikowska, Ewa Rodart. Szymon Wróblewski
Directed by: Mateusz Rakowicz
Plot: When the son she's never known gets kidnapped, former special agent Nina dusts off her deadly skills to bring him home — no matter who gets in her way.
RT Freshness: N/A
Critic Consensus: N/A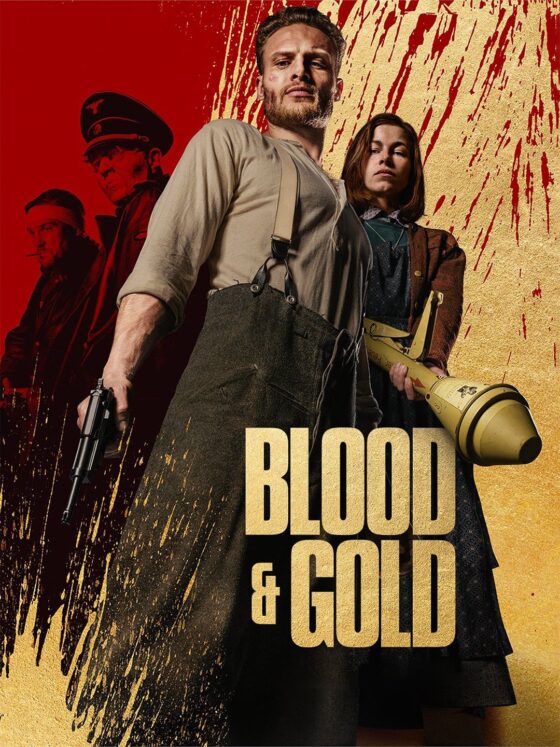 Blood & Gold (Netflix)
Starring: Alexander Scheer, Robert Maaser, Roy McCrerey, Florian Schmidtke, Petra Zieser, Marie Hacke
Directed by: Peter Thorwarth
Plot: At the bitter end of World War II, a German deserter and a young woman are drawn into bloody battle with a group of Nazis hunting for hidden gold.
RT Freshness: N/A
Critic Consensus: N/A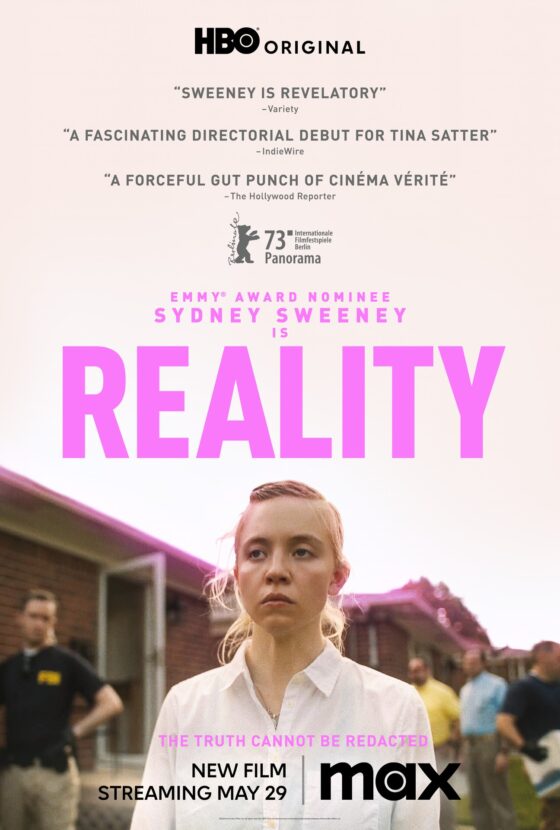 Reality (Max)
Starring: Sydney Sweeney, Josh Hamilton, Marchant Davis, John Way, Benny Elledge
Directed by: Tim Satter
Plot: On a Saturday afternoon, in June 2017, Reality Winner, a 25-year-old in cut-off jeans, is confronted at her Georgia home by the FBI. A cryptic conversation begins and Reality's life quickly begins to unravel.
RT Freshness: 100%
Critic Consensus: N/A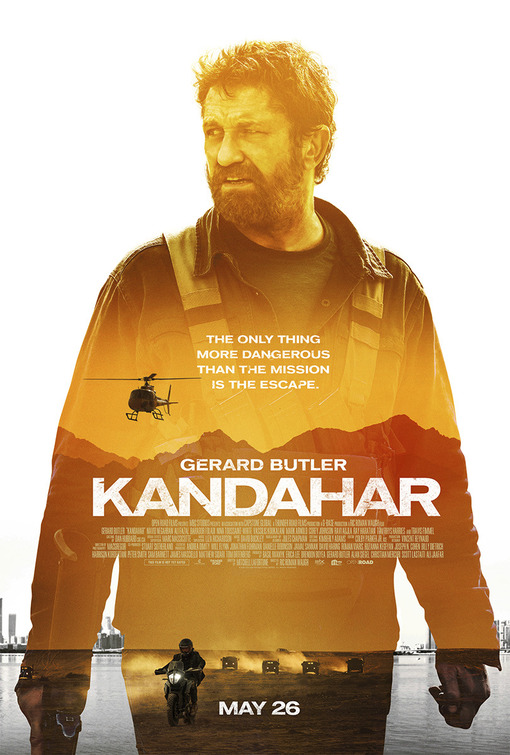 Kandahar (Theaters)
Starring: Gerard Butler, Navid Negahban, Ali Fazal, Travis Fimmel, Elnaaz Norouzi, Bahador Foladi
Directed by: Ric Roman Waugh
Plot: An undercover CIA operative gets stuck in hostile territory in Afghanistan after his mission is exposed. Accompanied by his translator, he must fight enemy combatants as he tries to reach an extraction point in Kandahar.
RT Freshness: 42%
Critic Consensus: "Gerard Butler remains a sturdy screen presence, but even for hardcore action fans, Kandahar is hardly worth watching"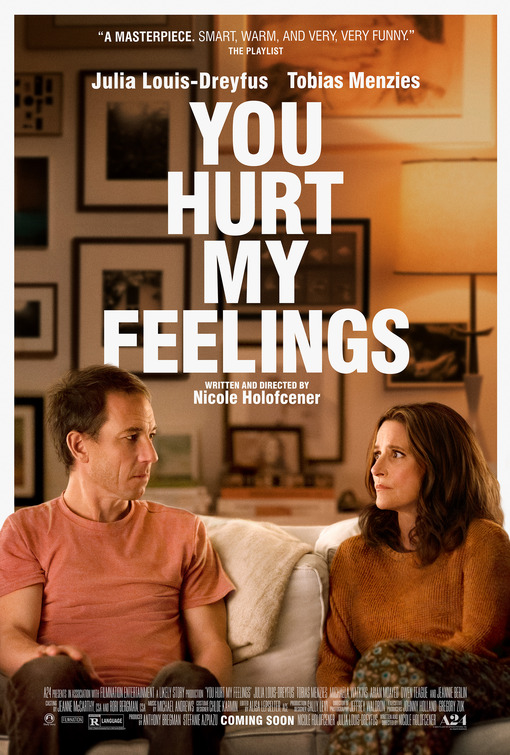 You Hurt My Feelings (Theaters)
Starring: Julie Louis-Dreyfuss, Tobias Menzies, Michaela Watkins, Arian Moayed, Owen Teague, Jeannie Berlin
Directed by: Nicole Holofcener
Plot: A novelist's longstanding marriage is suddenly upended when she overhears her husband giving his honest reaction to her latest book.
RT Freshness: 95%
Critic Consensus: "Smart, funny, and above all entertaining, You Hurt My Feelings finds writer-director Nicole Holofcener as sharply perceptive as ever"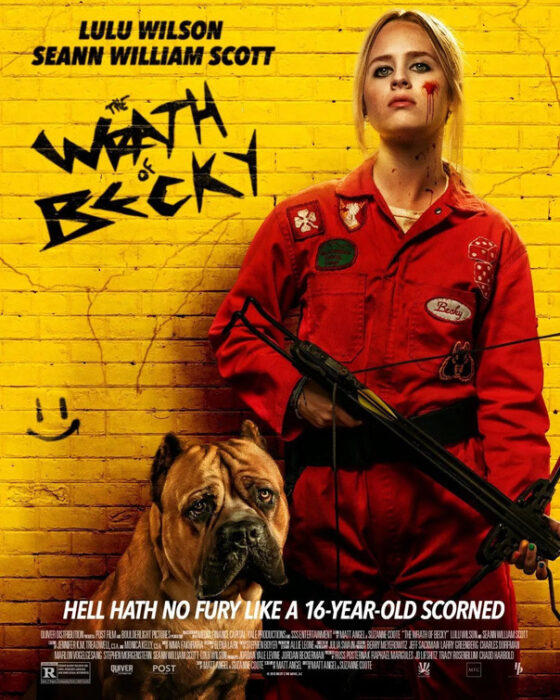 The Wrath of Becky (Theaters)
Starring: Lulu Wilson, Sean William Scott, Denise Burse, Jill Larson, Courtney Gains, Michael Sirow
Directed by: Matt Angel and Suzanne Coote
Plot: Two years after she escaped a violent attack on her family, Becky attempts to rebuild her life in the care of an older woman — a kindred spirit named Elena. But when a group known as the "Noble Men" break into their home, attack them, and take her beloved dog, Diego, Becky must return to her old ways to protect herself and her loved ones.
RT Freshness: 84%
Critic Consensus: "Bringing Lulu Wilson back for another round of whooping on bad guys, this Wrath is one Becky with the good sequel"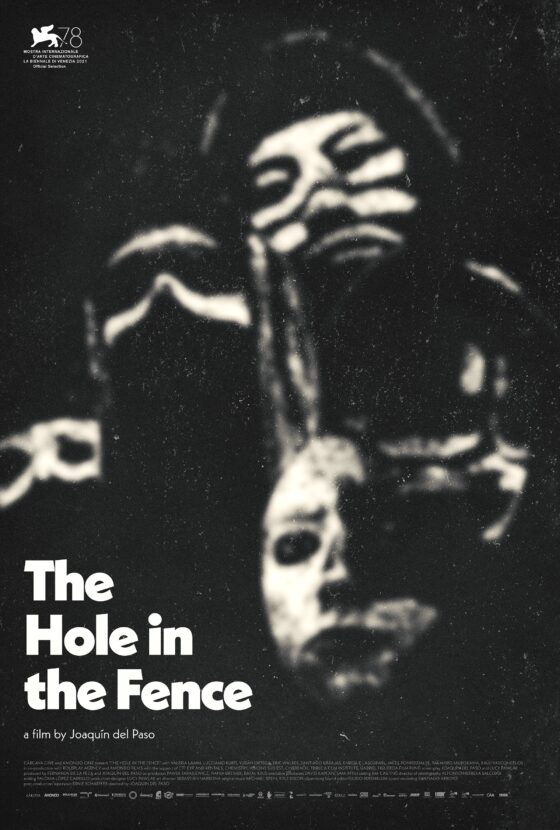 The Hole in the Fence (Theaters)
Starring: Valeria Lamm, Yubah Ortega, Lucciano Kurti, Santiago Barajas, Enrique Lascurain, Jacek Poniedziałek
Directed by: Joaquin del Paso
Plot: At a secluded exclusive summer camp in the Mexican countryside, under the watchful eyes of their adult guardians, boys from a prestigious private school receive physical, moral and religious training to turn them into tomorrow's elite. The discovery of a hole in the fence sets in motion a chain of disturbing events as the boys devolve into a Lord of the Flies-like mob mentality that creates and spreads hysteria.
RT Freshness: 91%
Critic Consensus: N/A
I'm like the J. Jonah Jameson of Everything Action, writing and editing and constantly demanding pictures of Spider-Man.
about my father
Admit One
bert kreisher
blood & gold
gerard butler
halle bailey
influencer
julia louis dreyfuss
kandahar
max
melissa mccarthy
mother's day
netflix
new in theaters
reality
robert deniro
sebastian maniscalco
shudder
streaming
sydney sweeney
the hole in the fence
the little mermaid
the machine
the wrath of becky
tobias menzies
you hurt my feelings