Here's what's new in theaters and on streaming this weekend, it's Admit One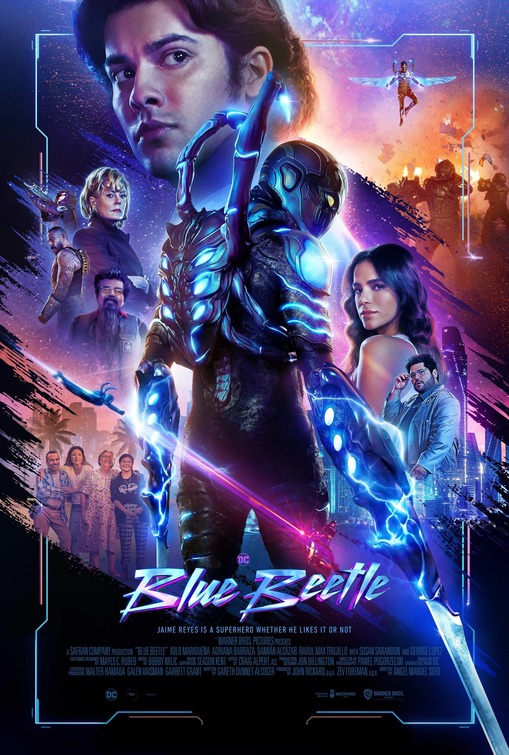 Blue Beetle (Theaters)
Starring: Xolo Maridueña, Adriana Barraza, Damián Alcázar, Elpidia Carrillo, Becky G, Bruna Marquezine, Raoul Max Trujillo, Susan Sarandon, George Lopez
Directed by: Angel Manuel Soto
Plot: Recent college grad Jaime Reyes returns home full of aspirations for his future, only to find that home is not quite as he left it. As he searches to find his purpose in the world, fate intervenes when Jaime unexpectedly finds himself in possession of an ancient relic of alien biotechnology: the Scarab. When the Scarab suddenly chooses Jaime to be its symbiotic host, he is bestowed with an incredible suit of armor capable of extraordinary and unpredictable powers, forever changing his destiny as he becomes the superhero Blue Beetle.
Rotten Tomatoes: 81%
Critic Consensus: "Led by Xolo Maridueña's magnetic performance in the title role, Blue Beetle is a refreshingly family-focused superhero movie with plenty of humor and heart"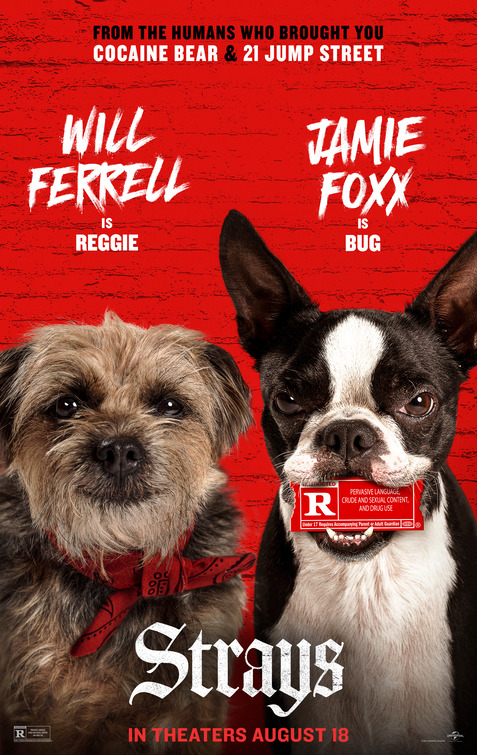 Strays (Theaters)
Starring: Will Ferrell, Jamie Foxx, Will Forte, Isla Fisher, Randall Park, Josh Gad, Harvey Guillen, Bret Gelman, Rob Riggle
Directed by: Josh Greenbaum
Plot: An abandoned dog teams up with other strays to get revenge on his former owner.
RT Freshness: 55%
Critic Consensus: "Crudely effective and effectively crude, Strays is more amusing than hilarious, but this comedy's scattershot humor is partly offset by its surprisingly big heart"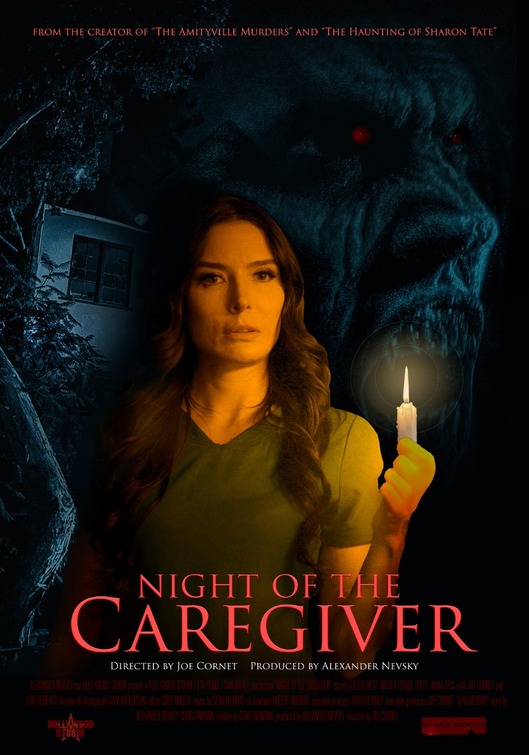 Night of the Caregiver (Theaters and VOD/Digital)
Starring: Eileen Dietz, Natalie Denise Sperl, Eric Roberts, Joe Cornet
Directed by: Joe Cornet
Plot: Hospice nurse Julia Rowe is hired to be caregiver for Lillian Gresham, who lives in an isolated house in a remote area. Although she is terminally ill, the elderly Lillian is a cordial and sweet lady. However, as the night goes on, Julia suspects something demonic is also dwelling in the house causing she and Lillian to be in grave danger….
RT Freshness: N/A
Critic Consensus: N/A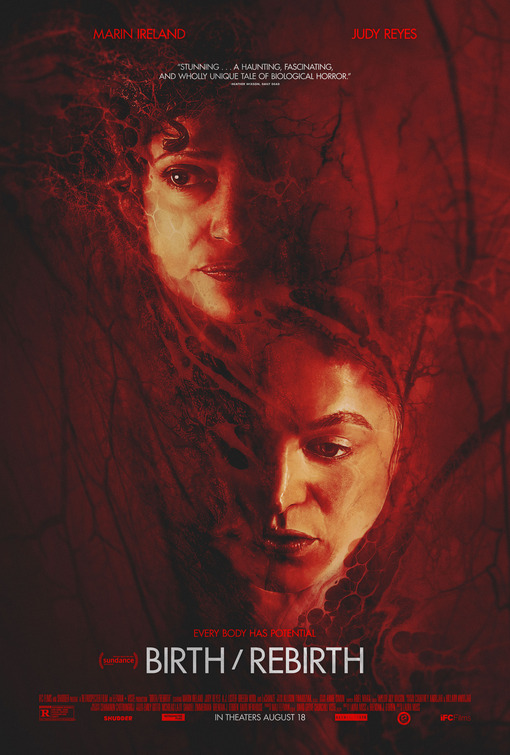 Birth/Rebirth (Theaters)
Starring: Judy Reyes, Marin Ireland, A.J. Lister, Breeda Wool, Monique Curnen, Rina Mejia
Directed by: Laura Moss
Plot: A morgue technician successfully reanimates the body of a little girl, but to keep her breathing, she will need to harvest biological materials from pregnant women. When the girl's mother, a nurse, discovers her baby alive, they enter into a deal that forces them both down a dark path of no return.
RT Freshness: 93%
Critic Consensus: "Firmly rooted in classic horror, Birth/Rebirth uses a familiar framework to tease at fundamental fears from a chillingly relatable angle"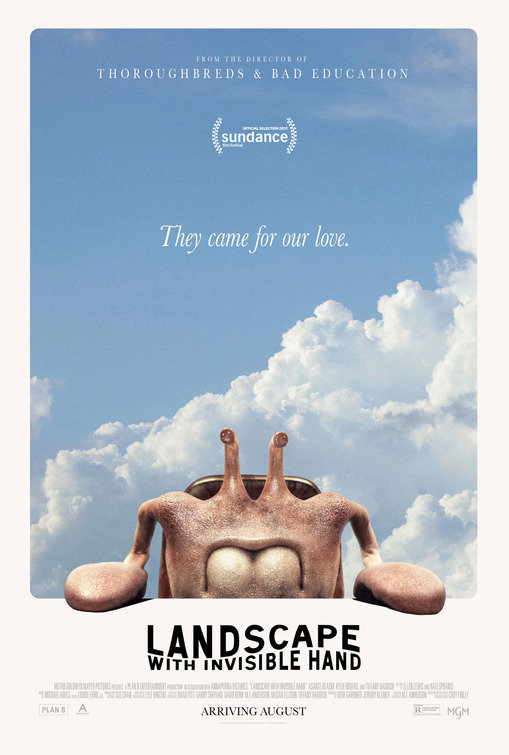 Landscape With Invisible Hand (Theaters)
Starring: Asante Blackk, Kylie Rogers, Tiffany Haddish, Josh Hamilton, Michael Gandolfini, William Jackson Harper
Directed by: Cory Finley
Plot: When an occupying alien species' bureaucratic rule and advanced technology leaves most of Earth impoverished and unemployed, two teenagers hatch a risky plan to ensure their families' futures.
RT Freshness: 71%
Critic Consensus: "Ambitious and unpredictable, Landscape with Invisible Hand struggles to get some of its ideas across, but remains a bold blend of sci-fi and social commentary"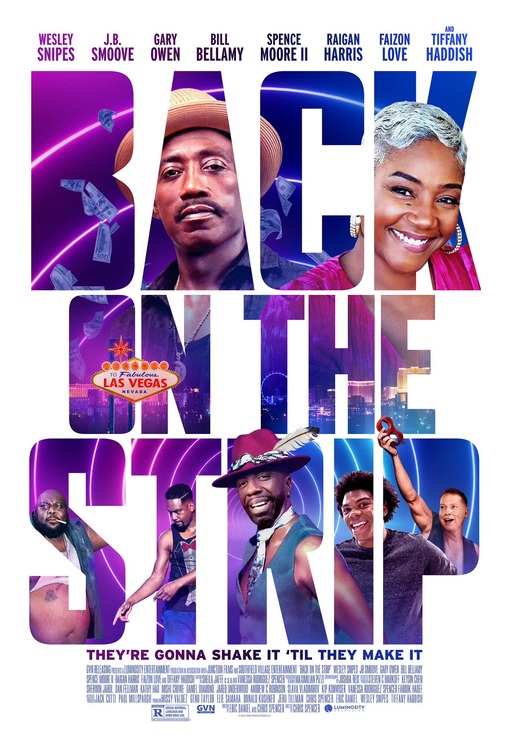 Back on the Strip (Theaters)
Starring: Wesley Snipes, Tiffany Haddish, Spence Moore II, Faizon Love, JB Smoove, Gary Owen, Bill Bellamy, Colleen Camp
Directed by: Chris Spencer
Plot: After losing the woman of his dreams, Merlin moves to Las Vegas to pursue work as a magician, only to get hired as the front man in a revival of the notorious Black male stripper crew, The Chocolate Chips. Led by Luther — now broke and broken — the old, domesticated, out-of-shape Chips put aside former conflicts and reunite to save the hotel they used to perform in while helping Merlin win back his girl.
RT Freshness: N/A
Critic Consensus: N/A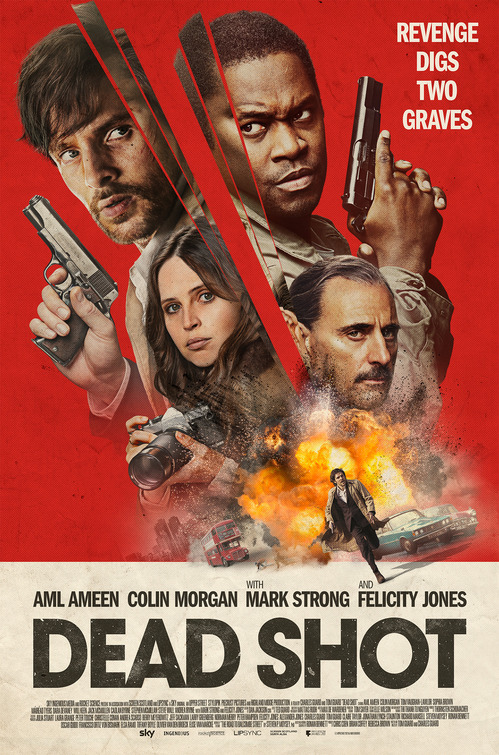 Dead Shot (Theaters and Digital)
Starring: Aml Ameen, Colin Morgan, Mark Strong, Felicity Jones, Sophia Brown, Tom Vaughan-Lawlor
Directed by: Charles and Thomas Guard
Plot: A retired Irish paramilitary witnesses the fatal shooting of his pregnant wife by an SAS officer. After outwitting the SAS, now wounded, and presumed dead, he escapes, taking his revenge to the dark and paranoid streets of 1970's London.
RT Freshness: 75%
Critic Consensus: N/A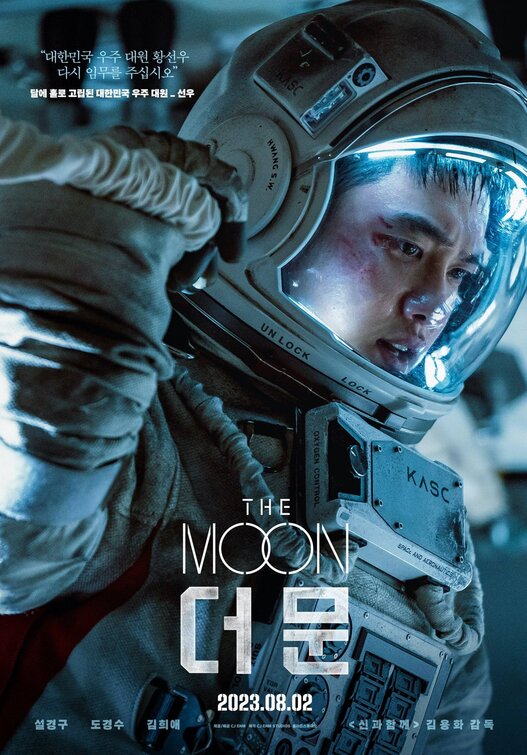 The Moon (Theaters)
Starring: Sul Kyung-gu, Do Kyung-soo, Kim Hee-ae, Jo Han-chul, Amy Aleha, Choi Byung-mo
Directed by: Kim Yong-hwa
Plot: Seven years after Korea's first fully manned mission to the moon ends in disaster, a second human spaceflight is launched successfully–until a strong solar wind causes the spacecraft to malfunction. With an astronaut left stranded in space, and quickly running out of oxygen, the Naro Space Center turns to its former managing director to avert yet another fatal catastrophe.
RT Freshness: N/A
Critic Consensus: N/A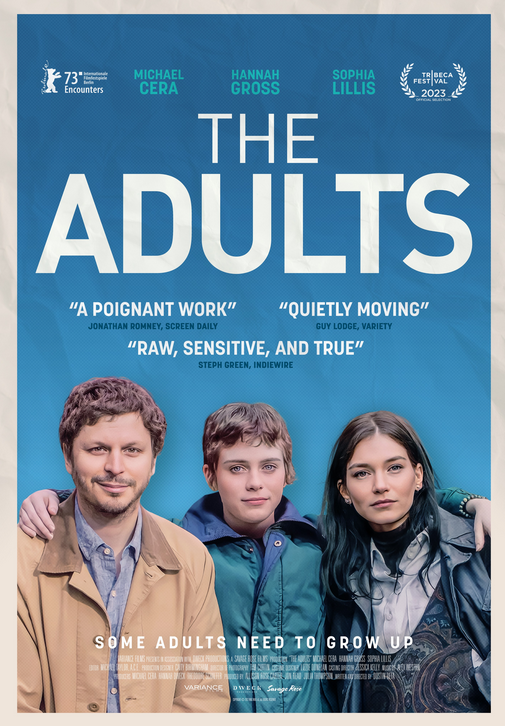 The Adults (Theaters)
Starring: Michael Cera, Hannah Gross, Sophia Lillis, Wavyy Jones, Anoop Desai, Kyra Tantao
Directed by: Dustin Guy Defa
Plot: The plan to make a trip back home as short as possible begins to unravel as Eric finds himself balancing the challenging relationship with his two sisters and his addiction to a local poker game.
RT Freshness: 70%
Critic Consensus: N/A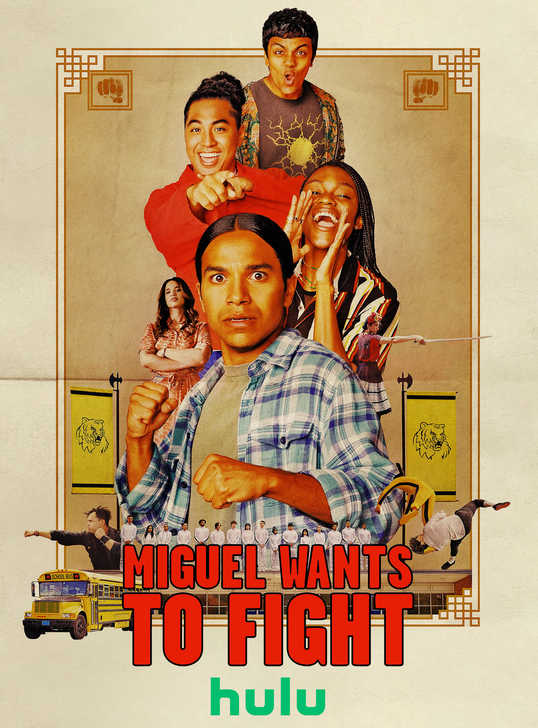 Miguel Wants to Fight (Hulu)
Starring: Tyler Dean Flores, Christian Vunipola, Imani Lewis, Suraj Partha, Raul Castillo
Directed by: Oz Rodriguez
Plot: In a neighborhood where fighting is stitched into the fabric of everyday life, Miguel has never found himself in one. However, when a combination of events turn his life upside down, Miguel and his friends enter into a series of misadventures.
RT Freshness: 63%
Critic Consensus: N/A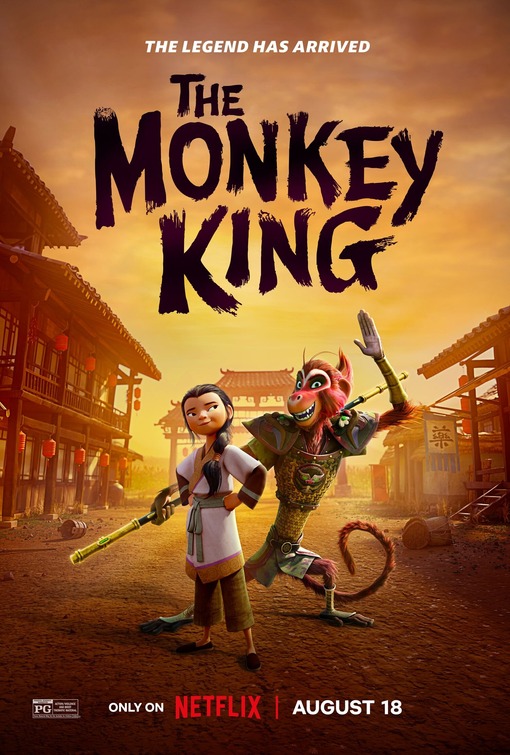 The Monkey King (Netflix)
Starring: Jimmy O. Yang, Bowen Yang, Jolie Hoang-Rappaport, Jo Koy, Ron Yuan, Hoon Lee
Directed by: Anthony Stacchi
Plot: Inspired by an epic Chinese tale, translated into an action-packed comedy, a Monkey and his magical fighting Stick battle demons, dragons, gods and the greatest adversary of all – Monkey's ego.
RT Freshness: 67%
Critic Consensus: N/A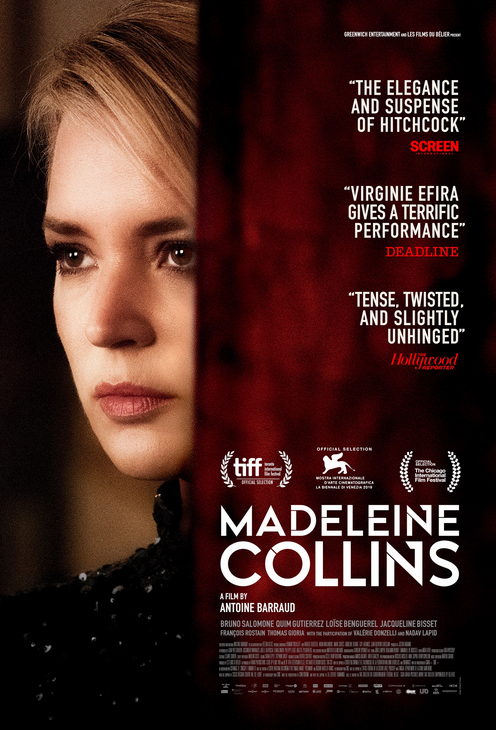 Madeleine Collins (Theaters)
Starring: Virginie Efira, Bruno Salomone, Quim Gutiérrez, Jacqueline Bisset, Loïse Benguere, Valérie Donzelli, Nadav Lapid
Directed by: Antoine Barraud
Plot: Judith leads a double life: two lovers, two sons in France and one daughter in Switzerland. Entangled in secrets and lies, her lives begin to shatter.
RT Freshness: 89%
Critic Consensus: N/A
Haunting of the Queen Mary (Theaters)
Starring: Alice Eve, Joel Fry, Nell Hudson, William Shockley, Angus Wright, Jim Piddock, Tim Downie
Directed by: Gary Shore
Plot: A haunting story is unraveled between the ship's heyday in the late 1930s and the present and tells the story of two families whose lives become violently entangled.
RT Freshness: N/A
Critic Consensus: N/A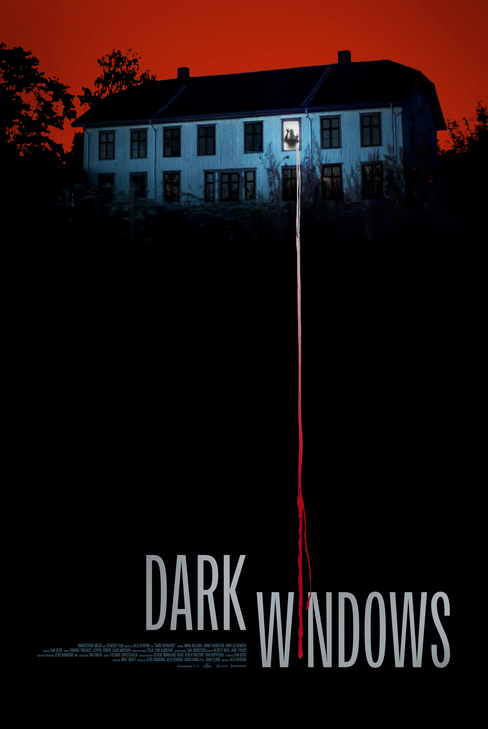 Dark Windows (Theaters and Digital)
Starring: Anna Bullard, Annie Hamilton, Rory Alexander, Jóel Sæmundsson, Morten Holst, Rachel Fowler
Directed by: Alex Herron
Plot: A group of teenagers take a trip to an isolated summerhouse in the countryside. What starts as a peaceful getaway turns into a horrific nightmare when a masked man begins to terrorize them in the most gruesome ways.
RT Freshness: N/A
Critic Consensus: N/A
I'm like the J. Jonah Jameson of Everything Action, writing and editing and constantly demanding pictures of Spider-Man.
Admit One
back on the strip
birth/rebirth
blue beetle
dead shot
haunting of the queen mary
hulu
landscape with invisible hand
madeleine collins
miguel wants to fight
netflix
new in theaters
night of the caregiver
strays
streaming
the adults
the monkey king
the moon