Everything Action Commentary: Saw II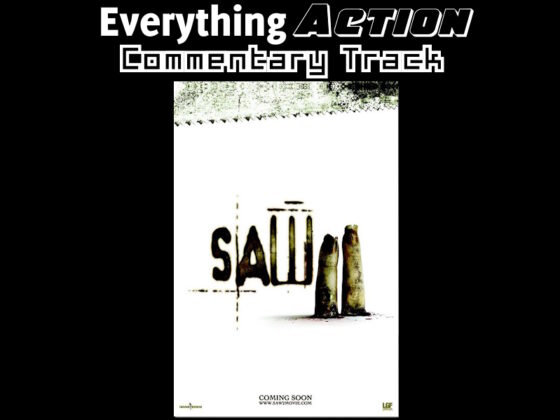 For this month's Everything Action Commentary, Zach and Chris celebrate the release of Saw X by rewatching Saw II with special guest Chris from Radio of Horror and Goth Girl Horror: The Hack/Slash Podcast.  After his bathroom game with Dr. Gordon, Jigsaw (Tobin Bell) continues to employ his deadly deathtraps, luring in Detective Eric Matthews (Donnie Wahlberg) into having a face-to-face confrontation while Matthews' son Daniel (Erik Knudsen) is involved in a Jigsaw game with seven other people in a house full of dangerous traps.  One of the other players in the new game is Amanda (Shawnee Smith), who previously survived a Jigsaw game but we all know is actually now John's apprentice.  While watching the movie, the guys mention how this might be the grimiest Saw movie in the series, the horrific pit of needles, terribly photoshopped family photos, Donnie Wahlberg's sweaty acting, and more.  You can watch Saw II on Prime Video and sync it up to watch along with the Everything Action crew.
You can find more from Chris at Radio of Horror Podcast Network and Goth Girl Horror: The Hack/Slash Podcast (which Everything Action's Chris is guest starring on).
We want to hear your comments and feedback. Send them all to [email protected].
Also, be sure to subscribe, rate, and review us on Apple Podcasts, Amazon Music, & Spotify
Check us out on Twitter (@evaction) Facebook (www.facebook.com/everything.action), and Instagram (@everything.action).
Where to watch Saw II
Podcast: Download (Duration: 1:35:51 — 67.3MB)
beverly mitchell
darren lynn bousman
donnie wahlberg
eric matthews
erik knudsen
everything action commentary
goth girl horror: the hack/slash podcast
horror movies
jigsaw
movie commentary
radio of horror podcast network
saw II
saw x
shawnee smith
tobin bell