Everything Actioncast Ep 644 "The Little Mermaid, Argylle, Writer's Strike, The Continental and More"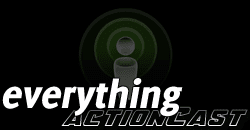 This week on the Everything Actioncast, Zach and Chris talk about the end of the Writer's Strike, the first trailer for Argylle, all the new animated shows coming to Netflix, The Little Mermaid, Barbie, The Hitcher, The Continental and more.
News: Argylle, Obliterated and Netflix Drop 01 trailers, the Writer's Strike is over, James Gunn confirms three characters will return in the new DC universe and Moonlighting is coming to streaming for the first time ever on Hulu.
Show and Tell: Chris watched The Little Mermaid and Barbie and Zach saw The Continental and The Hitcher.
We want to hear your comments and feedback. Send them all to [email protected].
Also, be sure to subscribe, rate, and review us on Apple Podcasts, Amazon Music, & Spotify
Check us out on Twitter (@evaction) Facebook (www.facebook.com/everything.action), and Instagram (@everything.action).
Where to watch The Little Mermaid
Podcast: Download (Duration: 1:40:37 — 69.9MB)
argylle
barbie
dc universe
drop 01
everything action
Everything Actioncast
hulu
james gunn
moonlighting
netflix
obliterated
the continental
the hitcher
the little mermaid
writer's strike