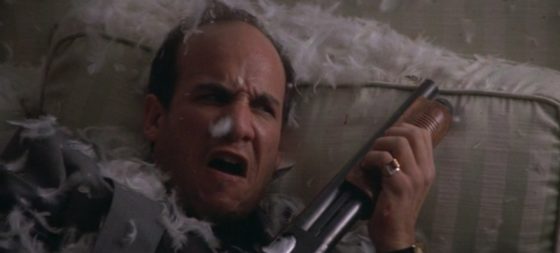 Fate of the Furious DLC coming to Rocket League: Next week, on April 4th, you can grab Dom's souped up Dodge Charger for use in Rocket League for $1.99 and it will come with special wheels and decals as well.
Darren Aronofsky's latest is a horror movie: Coming off 2014's Noah, Darren Arnofosky is going horror for his next movie "Mother!", which stars Jennifer Lawrence, Javier Bardem, Michelle Pfeiffer, Domnhall Gleeson, Ed Harris and Kristen Wiig and it's plot is, "A couple's relationship is tested when uninvited guests arrive at their home, disrupting their tranquil existence".  It's going to be out in October this year.
Stallone leaves The Expendables: Stallone has left the upcoming fourth Expendables movie, which was supposed to close out the franchise, due to differences between himself and Nu Image/Millenium head Avi Lerner about the script, director, basically everything.  Stallone was going to get the biggest payday of his career with $20 million and it's not clear if the movie is dead or if they will move on with the rest of the Expendables team.
Liam Neeson starring as Phillip Marlowe in new movie: Raymond Chandler's famous detective Phillip Marlowe will return as Liam Neeson steps into his shoes for a new upcoming movie that is based on the book "The Black Eyed Blonde" that was one of the novels that continued the adventures of Marlowe after Chandler's death and it sounds like a typical noir setup where a beautiful blonde client shows up asking Marlowe to find her ex-lover but things quickly get more complicated as Marlowe investigates.
Rainn Wilson joins Star Trek: Discovery: Wilson will appear in the new upcoming Star Trek show as classic TOS character Henry Mudd, who was an intergalactic conman who had multiple encounters with Kirk and the Enterprise crew and will now be up against the Discovery crew. Discovery has had multiple delays but it's supposed to be out in late summer or early fall this year.
Empire Pictures massive box set coming: What might be one of the greatest Blu-Ray box sets ever curated, Full Moon, who has the rights to the old Empire Pictures catalog, is putting out a limited edition collector's set that includes Blu-Rays of movies like Robot Jox, Troll, Ghoulies 1 + 2, Arena, Metalstorm, From Beyond, Terrorvision and more along with a collector book.  There will only be 600 available for $250 and you can pre-order on April 28th.
Joss Whedon directing a Batgirl movie: After being the driving force of the early MCU, Joss Whedon is defecting to the DCEU for a solo Batgirl movie sometime in the near future.  The movie will focus on Barbara Gordon and is inspired by her New 52 version and Whedon will be directing, writing and producing the movie.
Jeremy Renner will not be back for MI 6: Due to Marvel commitments, Renner will not return to back up Ethan Hunt in the next Mission Impossible movie, although Sean Harris, the villain of the last film, and Alec Baldwin will be back along with new additions Henry Cavill and Vanessa Kirby and Tom Cruise, Rebecca Ferguson, Simon Pegg and Ving Rhames as the main IMF team again.
First Look at Black Lightning:
I'm like the J. Jonah Jameson of Everything Action, writing and editing and constantly demanding pictures of Spider-Man.