The Punisher Rises: "Dirty Laundry" Resurrects Frank Castle
Since you are reading this article, I'm going to assume that you know that a little gathering went down this past weekend in San Diego. What you may not know, however, is that we finally know who The Punisher's biggest fan is.
His name is Thomas Jane.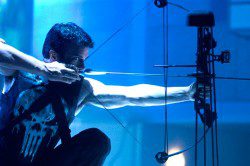 "Dirty Laundry" is Mr. Jane's Punisher fan film, though I feel somewhat disrespectful in calling it that, as it is light years beyond just about every fan film that has come before it. More important than the production quality (and bad ass supporting cast, featuring Everything Action favorite, Ron Perlman) is what the production itself symbolizes. Mr. Jane describes "Dirty Laundry" as a love letter to Frank Castle, "Just a fan film from Friends of Frank" (via Twitter, @ThomasJane).
If you're Marvel, I'm thinking you have to be excited by this. First of all, it's free advertising and it's generating a ton of buzz for your property. Secondly, it's proof that the abandoning the inclusion of short films before full-length Marvel features was ultimately a bad idea. Imagine if something like this had been included before the latest Ghost Rider flick? With the positive reception of Marvel one-offs such as Item 47 and A Funny Thing Happened on The Way to Thor's Hammer, maybe it's time to start putting content like this before some of Marvel's heaviest hitters?
Last, but certainly not least, it's proof positive that what fans want is a Marvel Knights feature that does not sacrifice character-driven story for over-the-top violence and gore. "Dirty Laundry" satisfies both needs without having to sacrifice story telling for violence, or vice versa. Instead of Marvel having to roll the financial dice and try to finally figure out the best formula for a Punisher film (ex: starring Thomas Jane but more faithful to the bloody roots of the comics since the early 1990s), "Dirty Laundry" has done the legwork for them, and the results, you'll find, are spectacular.
Enough of the teasing, here's "Dirty Laundry":
Pretty damn good, huh? I especially like the fact that it isn't revealed that it's Frank Castle/The Punisher until the very end of the film. After all, Mr. Jane has "mysterious drifter" written all over him (also, he wakes up in a van). There would be no payoff at the end if we knew he was the Punisher from the start. If he's the Punisher when we first see him, wearing his skull t-shirt, loaded to the teeth with guns, then we would be complacent when skulls start getting cracked (and boy, do they get cracked). Instead, we connect the dots until the big reveal at the end of the film. Or, if you're like me, and knew that it was a Punisher film from the moment you pressed play, then you finally got your medicine in the form of the latest imagining of old skully on screen.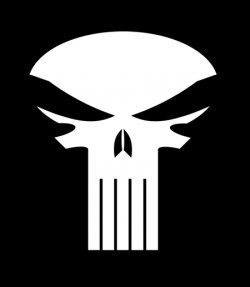 All in all, I think it is fair to say that Thomas Jane IS The Punisher. While I did not hate "Punisher: War Zone," I have long contended that it would have been a completely different movie with Thomas Jane as Frank Castle. As a rabid fan of The Punisher, I will admit that I am biased and will always be the first in line for anything Punisher-related. Knowing that someone at Marvel will see "Dirty Laundry" and take note of the buzz surrounding it and want to move forward with something–anything–makes me happy. I can only hope that if this is the case, Thomas Jane is the first, last, and only name on their list.
And here I was thinking that this week was going to be about Batman.
I'm Joe, a chaotic amalgamation of manly characteristics who still regrets not officially declaring "SMASH!" as his major in college. An action addict, I seek to entertain and inform. I write things too.
Warning
: foreach() argument must be of type array|object, bool given in
/home/everyt62/public_html/wp-content/themes/madd-magazine/single.php
on line
28