Everything Action at Scare-A-Con 2015

For the second year in a row, Everything Action headed to the Turning Stone Casino in Verona, NY to kick off the fall/Halloween season with Scare-A-Con, a unique combo of your favorite horror personalities, vendors, movie screenings and gambling.
Chris, our friend Nolan and I ventured out on Friday afternoon and were greeted right off the bat by the ultimate in horror, the Star Wars Holiday Special: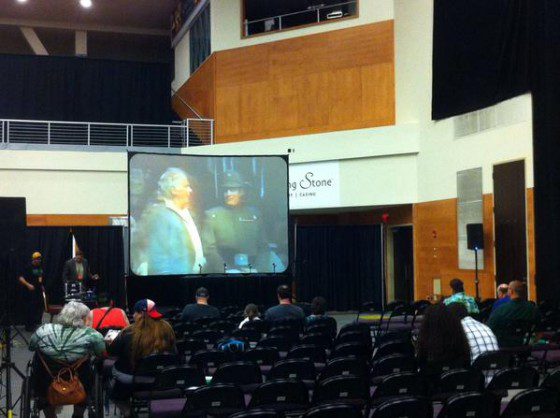 We checked out the show floor and got the lay of the land and checked out a few of the vendors, like Curiosity of Cute, the booth of artist Issac Bidwell, who has created adorable versions of all your favorite cryptozoological monsters and horror monsters and also some mashups, like the Bebop and Rocksteady prints that Chris picked up.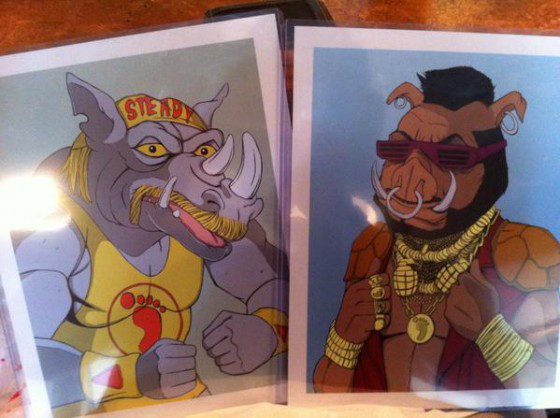 Speaking of TMNT, we also found some vintage TMNT figures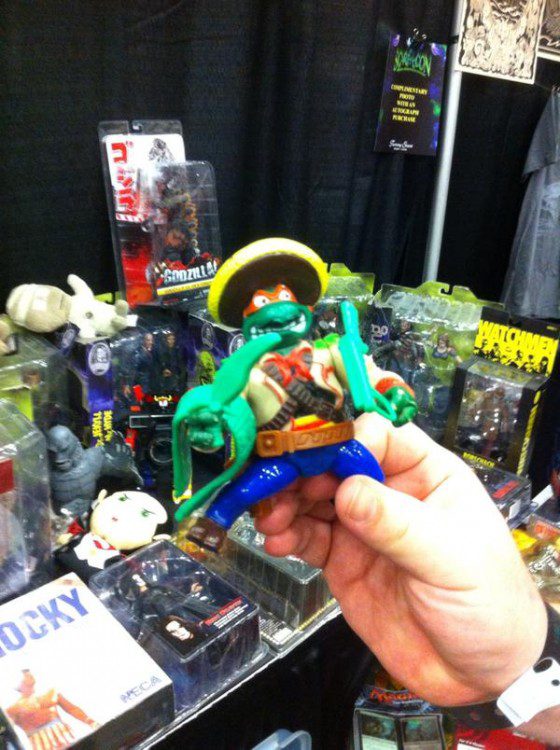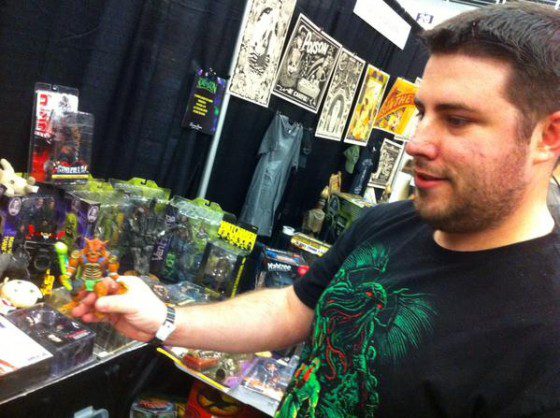 The one thing about this year's Scare-A-Con that was a little disappointing was that there were a lot fewer of the flea market style vendors selling random toys and bootleg DVDs and much more costuming vendors or local haunts that will be starting up in the next few weeks.
The panels were pretty great this year though and on Friday we sat down first for the end half of Vernon Wells' panel, the man who played Bennett in our guiding movie, Commando, and also Wez in The Road Warrior.  Chris got the chance to ask him about this classic scene from Commando and the possible hidden meaning behind the knife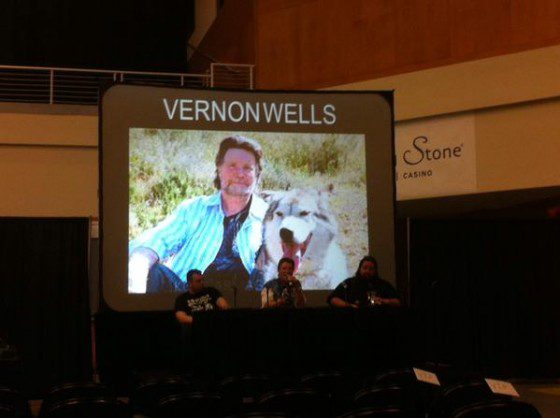 We also got to check out the Joe Bob Briggs panel, the legendary critic/author who hosted Monstervision on TNT and was featured on The Movie Channel.  He had some great stories about interviewing people like Gary Busey and how he started reviewing the best of the B's.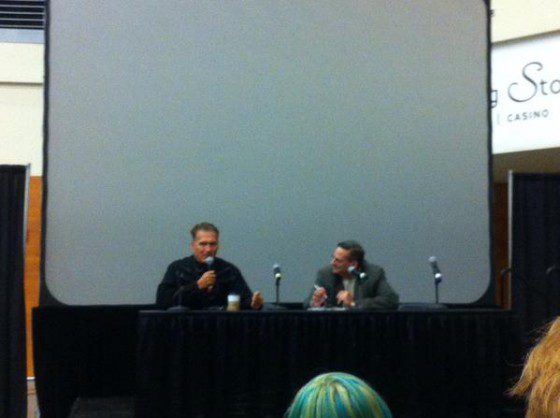 Friday night we got to see the northeast premiere of Smothered, written and directed by John Schneider, of Dukes of Hazzard and Smallville fame.  The movie is a super meta horror comedy that finds horror icons like Kane Hodder and RA Mihailoff taking an offer to haunt a trailer park for a weekend after a particularly bad horror convention but they find themselves getting killed off one by one in a reverse of what they usually do on screen.  There's lots of great behind the scenes references and inside jokes and it's also edited into a non-linear sequence, so it's fun to kind of figure out the puzzle of what happened when.  John Schneider revealed in the Q&A after the movie that he has ideas for a Smothered trilogy and the movie should be available early next year on VOD and DVD.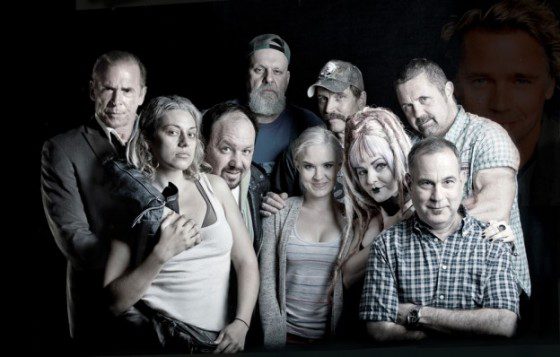 Saturday things were much busier and the vendors who hadn't arrived on Friday filled out the convention center but strangely, headliner Anthony Michael Hall was missing and no one knew where he was: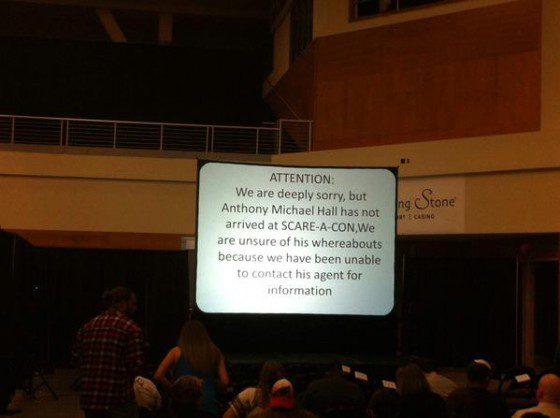 We checked out the new additions to the show floor and also got some pictures with some of the visiting celebrities like Vernon Wells: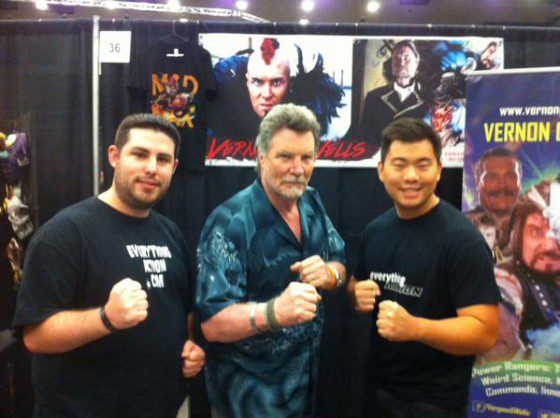 and the mastermind behind all things Troma, Lloyd Kaufman: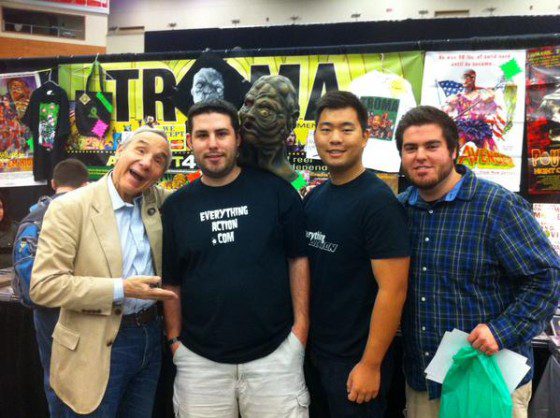 We also visited the booth of John Russo, one of the masterminds behind Night of the Living Dead, Return of the Living Dead and more.  Chris attended his panel later that afternoon.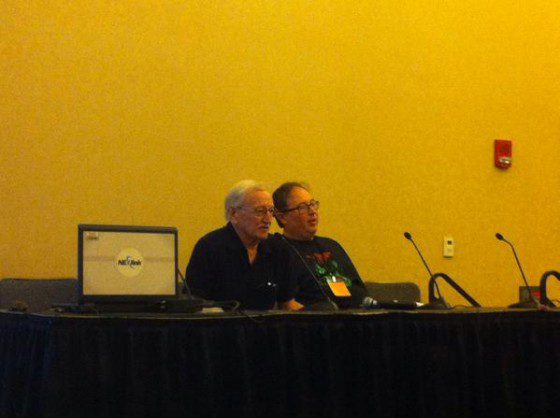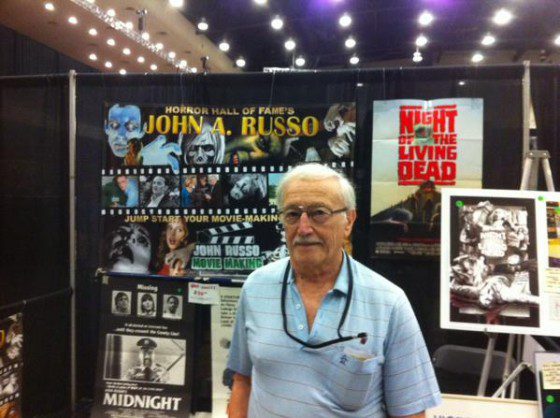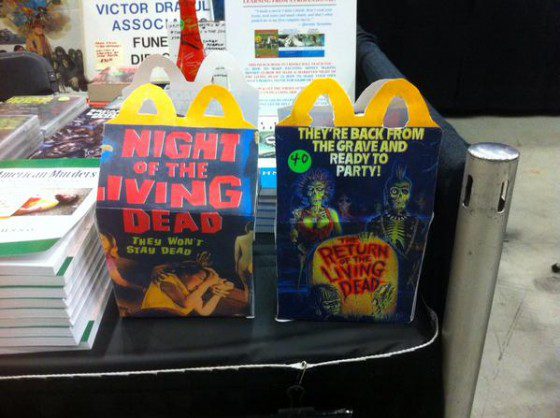 Another legend had a panel on Saturday, Pinhead himself, Doug Bradley: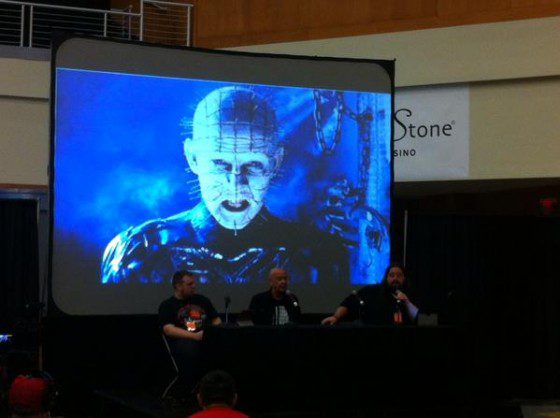 We also checked out a few more movies on Saturday including Killer Rack: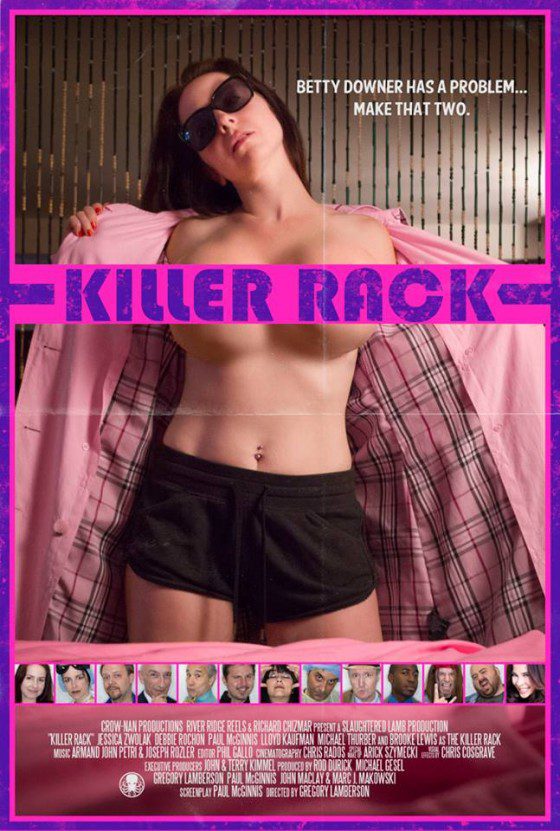 Definitely in the vein of classic Troma pictures, but leaning a bit more toward comedy as it follows Betty Downer (Jessica Zwolak), who is neglected by her co-workers, boss, boyfriend and the world in general and decides a bigger bust size is the answer to getting more respect.  She visits shady plastic surgeon, Dr. Thulu (Debbie Rochon), who secretly embeds the spawn of an ancient, breast based Old One, into Betty's implants and they begin to take over her body and feed on unsuspecting men around town.  It's completely self aware of how ridiculous it is and dives in with breast based musical numbers (featuring none other than Lloyd Kaufman!), a pair of cops who are somehow simultaneously aware of and adhere to all the cop cliches imaginable and hilarious amounts of gore.  Not sure about a release for it but keep on eye out for it on VOD, Netflix, etc.
Saturday night was the Scare-A-Con party with the cosplayers and special cocktails we experienced last year: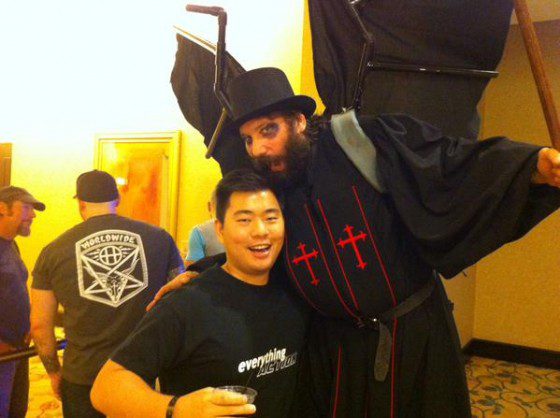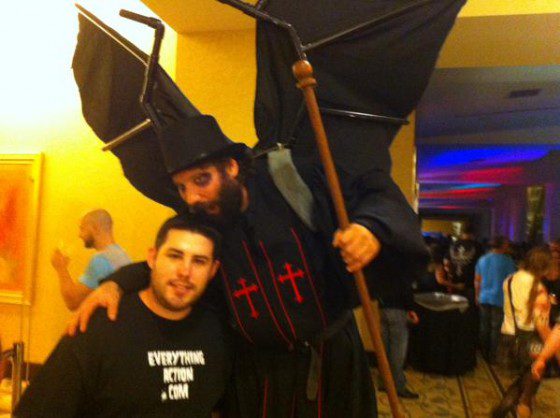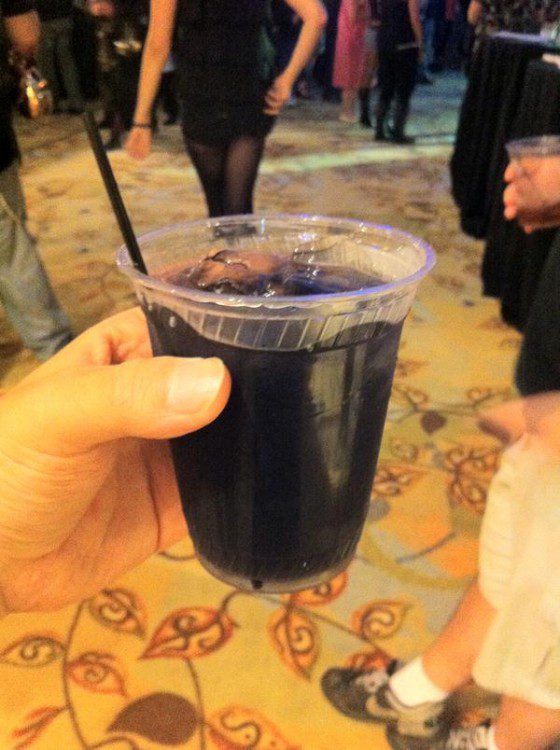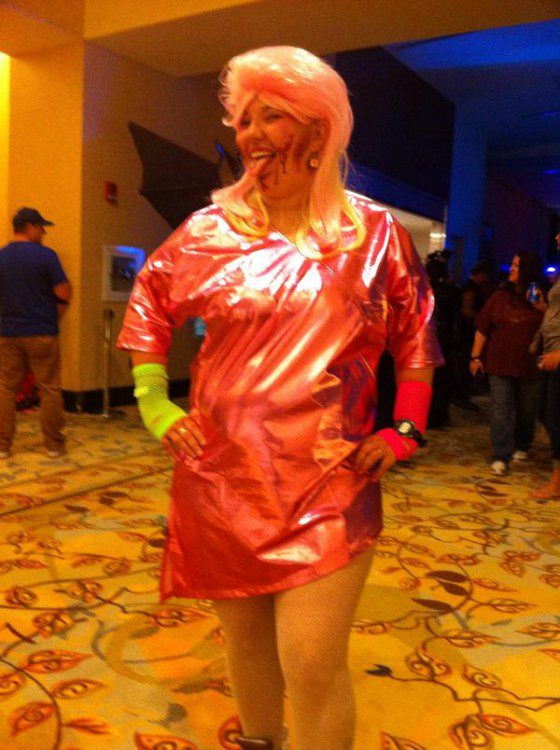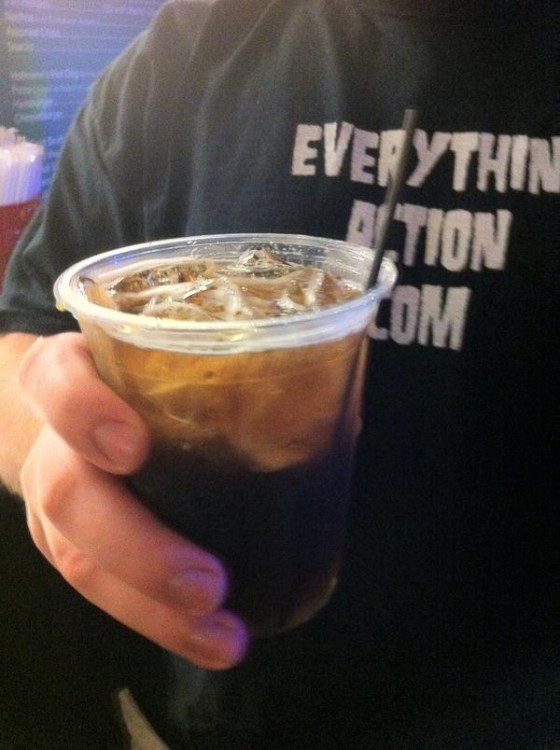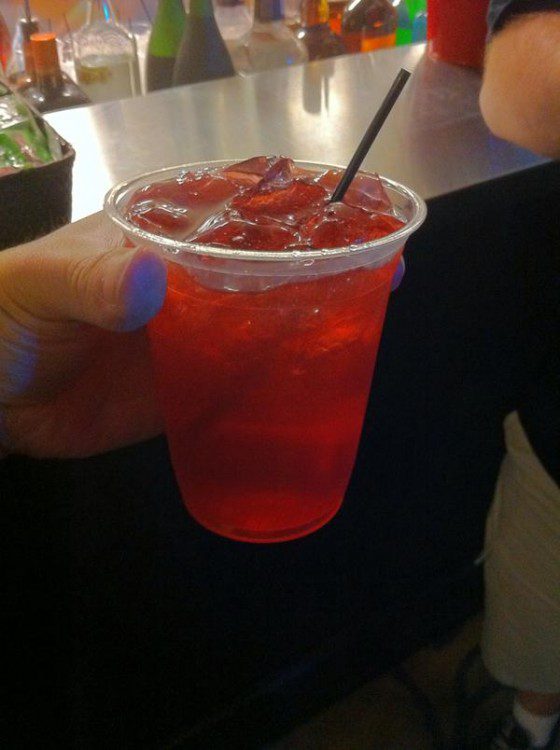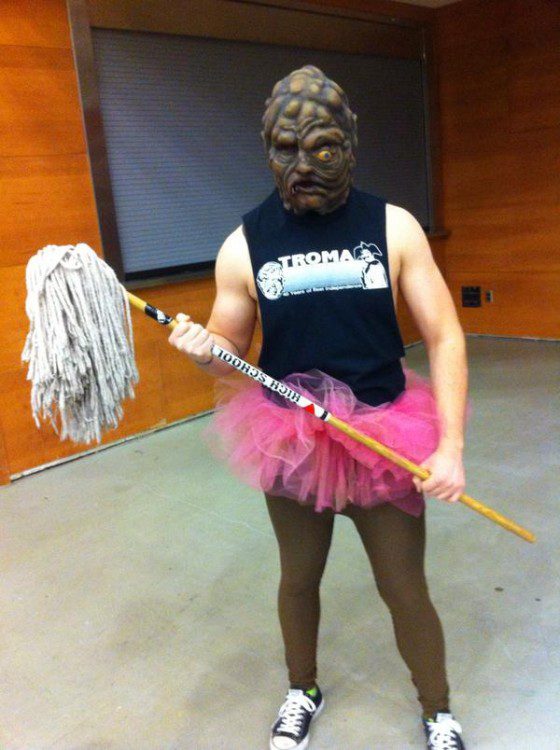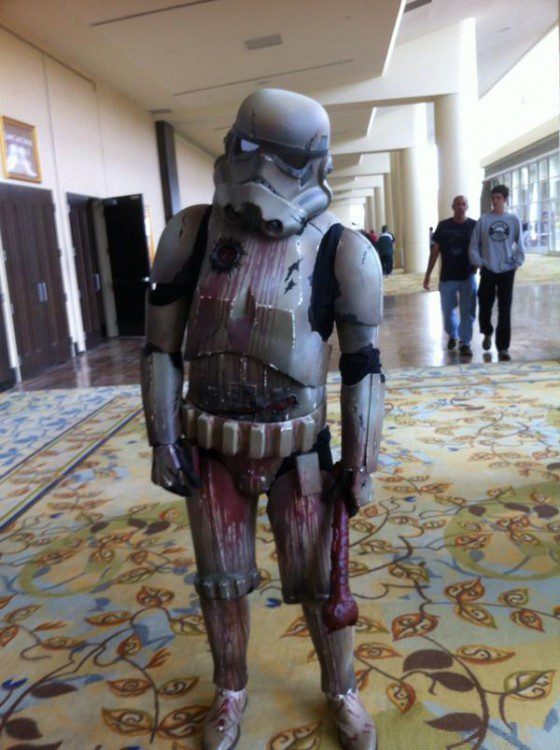 The band this year was Pop Rox, who are "The World's Premier 80's Cover Band" and they were playing some of the biggest hits of the 80's all night.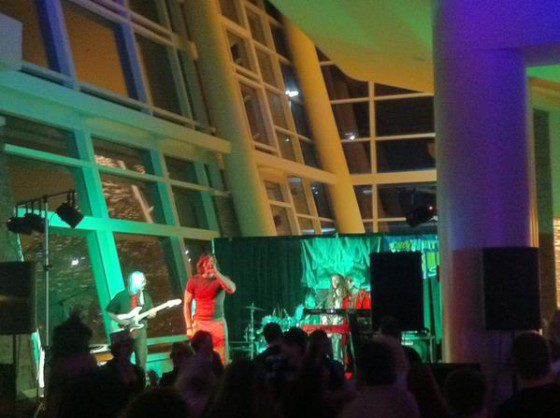 We also ran into Joe Bob Briggs and managed to snag a photo: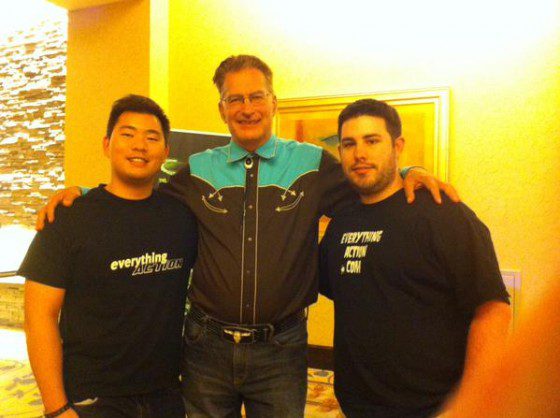 Following the party, we wrapped things up with a midnight showing of No Solicitators, starring Eric Roberts, Kim Poirer, Jason Maxim and Beverly Randolph as the Cuttermans, the most loving, all-American family who just happen to sell organs on the black market and eat human flesh.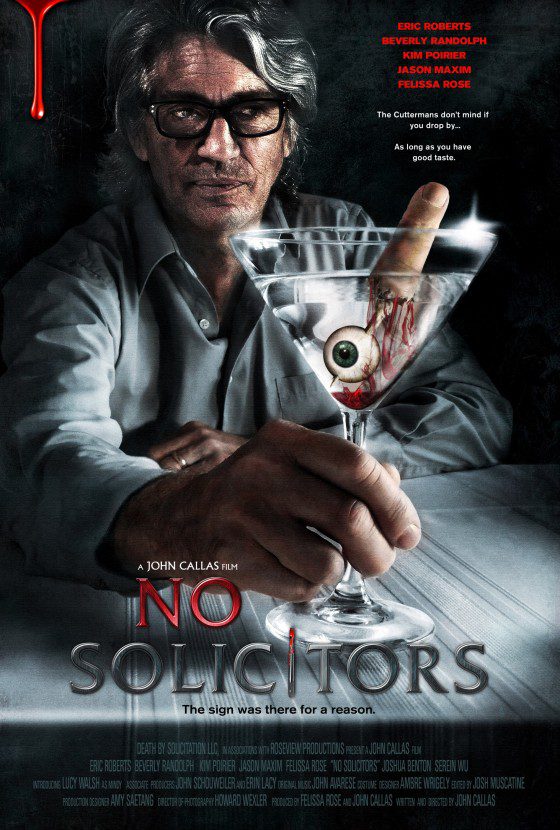 Eric Roberts is Dr. Lewis Cutterman, one of the country's most renowed brain surgeons and he's enlisted his entire family to conduct a side business of drugging anyone who comes to their door looking to sell something and then keeping them locked in their basement, harvesting their organs for clients and cutting off choice cuts for themselves for dinner.  The main quartet does a fantastic job of selling an almost "Leave it to Beaver" sense of family and wholesomeness, even as they carve up their helpless victims.  We got to meet writer/director John Callas after the screening: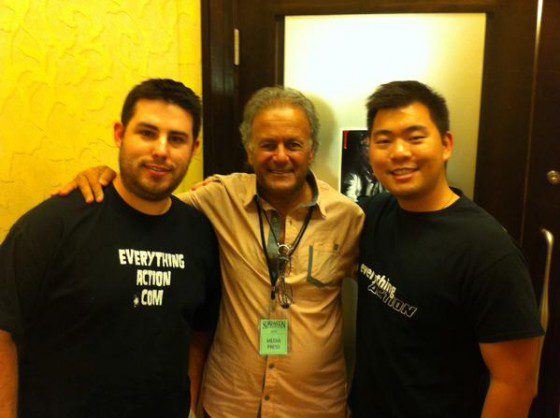 Not sure when this one is going to be release either but it's definitely worth checking out if you see it pop up on your streaming site of choice or On Demand.
So overall, another fun time at Scare-A-Con, if you're in the area and you are a fan of horror, it's definitely worth checking out.
I'm like the J. Jonah Jameson of Everything Action, writing and editing and constantly demanding pictures of Spider-Man.
chris
convetions
cosplay
eric roberts
gambling
joe bob briggs
john a. russo
john callas
john schneider
kane hodder
killer rack
lloyd kaufman
no solicitors
on tour
pop rox
ra mihailoff
scare-a-con 2015
smothered
tmnt
trip report
turning stone casino
vernon wells
zach