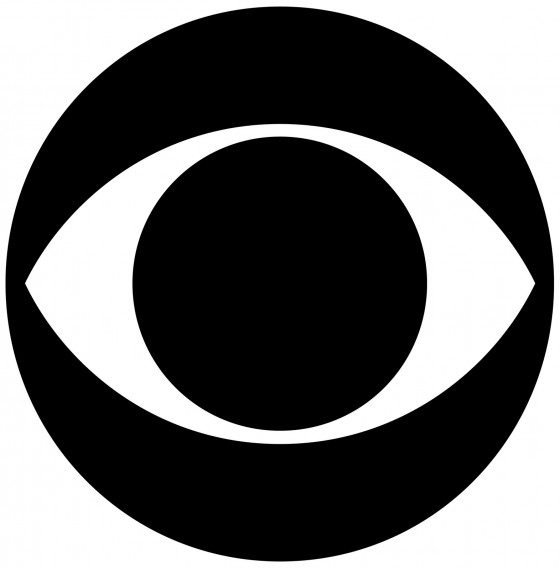 The big news from CBS was actually a show that is moving away from the network as Supergirl is joining her superhero compatriots over on The CW.  Less certain is the fate of Limitless, the shockingly great continuation of the Bradley Cooper movie.  CBS mentioned during their upfront presentation that the show is being shopped to other networks, possibly to a streaming site like Netflix, so if there is a second season, it won't be on CBS.  Check out what is coming back, what is not and what's arriving this fall on America's Most Watched Network below.
Renewed:
The Big Bang Theory
2 Broke Girls
The Odd Couple
Supergirl (Moving to The CW)
Scorpion
Hawaii Five-0
Blue Bloods
NCIS
Criminal Minds
Code Black
Criminal Minds: Beyond Borders
NCIS: Los Angeles
NCIS: New Orleans
Survivor
Mom
Life in Pieces
Elementary
Madam Secretary
Cancelled
CSI: Cyber
Rush Hour
The Good Wife (Series finale just aired)
Person of Interest (Final season currently airing)
New Shows
https://youtu.be/Sn5XHuGbYvY
Man with a Plan: Matt LaBlanc stars in a new comedy where he becomes a stay at home dad when his wife decides to return to her job as a medical lab technician.  He quickly gets in over his head and seeks help from the other parents in his daughter's kindergarten class and learns he might have to start being less fun in order to keep his kids and the house in order.
https://youtu.be/RuNcS1-Xpxs
Kevin Can Wait: Kevin James returns to CBS after The King of Queens with his new show, Kevin Can Wait, where he plays a newly retired police officer who looks forward to tons of free time but his family may cause him more trouble than the streets ever did.  Erinn Hayes from Children's Hospital co-stars as Kevin's wife.
https://youtu.be/oIGqzXhqsqc
The Great Indoors: With Community and The Soup ended, Joel McHale is moving over to CBS for a new comedy called The Great Indoors, where he plays adventure and travel reporter Jack Gordon, who's days of globe trotting end when his magazine's owner (Stephen Fry), makes the magazine web-only and puts Jack in charge of the online/social media team.  Christopher Mintz-Plasse, Christine Ko and Shaun Brown are the team of millenials that Jack bumps heads with as they tweet out inane polls and fluff articles instead of the real articles he used to write.
https://youtu.be/Fx-5-t4Njlc
Pure Genius: A new medical drama, Pure Genius is set in state of the art medical facility called Bunker Hill that is founded by a billionaire young tech entrepreneur (Augustus Prew) who recruits a veteran surgeon to join his team, played by Dermot Mulroney.  Mulroney is an old school doctor who believes in knowledge over gadgets but starts to come around when he sees what's possible with the almost limited technology at their disposal.
https://youtu.be/2pS39X658Vw
MacGyver: The 80's classic gets rebooted with a younger Angus MacGyver just start his secret agent career with the Department of External Affairs.  Lucas Till aka Havoc from the X-Men movies takes over for Richard Dean Anderson and George Eads from CSI plays Mac's backup, Lincoln.
Bull: Before Dr. Phil was "Dr. Phil", he ran one of the world's foremost trial consulting forms and this new show is loosely based on that as Michael Weatherly plays Dr. Jason Bull, who analyzes all aspects of a trial to help his clients come up with the best strategy to win, such as finding a specific juror who could sway the others and aiming testimony to sway them.
Training Day: Bill Paxton and Justin Cornwell co-star in a reimagining of the Denzel/Ethan Hawke classic.  Switching things up from the movie, Paxton plays the veteran Frank Rourke who gets a new trainee in Kyle Craig, who's secretly working undercover to investigate Rourke's activities.  Antoine Fuqua and Jerry Bruckheimer are the executive producers behind the show.
https://youtu.be/xXpPweAooeE
Star Trek: There's still very few details about the new Star Trek series coming next year besides the fact that the first episode will air on CBS and then the rest of the show will only be available on CBS All Access and that Hannibal's Bryan Fuller is running things.  We also know it's not following the Enterprise crew but a different Federation ship who will explore new worlds and face new villains.
I'm like the J. Jonah Jameson of Everything Action, writing and editing and constantly demanding pictures of Spider-Man.
bill paxton
bull
cbs
dr phil
fall tv 2016
joel mchale
kevin can wait
kevin james
limitless
lucas till
macgyver
man with a plan
matt lablanc
michael weatherly
pure genius
Star Trek
supergirl
the great indoors
training day
upfronts 2016