EA Reviewcast: Spider-Man: Homecoming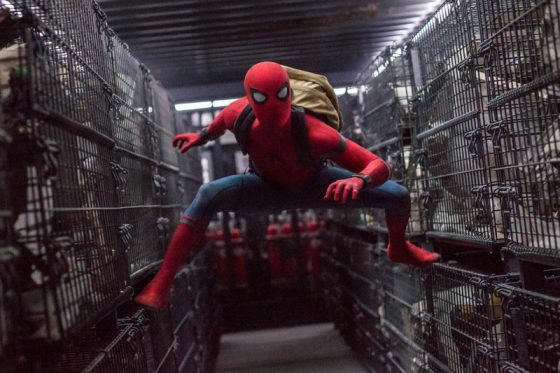 For the latest Everything Action Reviewcast, Zach, Chris and Joe dive into Spider-Man's first starring turn in the MCU, Spider-Man: Homecoming (SPOILER WARNING!).  The guys debate whether we needed to see or hear anything about Uncle Ben (and who could play him opposite hot Aunt May Marisa Tomei), Michael Keaton's Vulture, Tom Holland's perfect playing of both Peter Parker and Spider-Man, the MCU connections and Easter Eggs, the future setups, Midtown's class of misfits and much more.
We want to hear your comments and feedback. Send them all to [email protected]. Also, be sure to subscribe, rate and review us in the iTunes music store (https://itunes.apple.com/us/podcast/everything-action/id368044198?mt=2) and follow us on twitter @evaction, Facebook (www.facebook.com/everything.action) and Tumblr (everythingaction.tumblr.com)
If you are shopping on www.riptapparel.com, use code "action" at checkout for 10% off your order.
Podcast: Download (Duration: 1:14:16 — 70.8MB)
adrian toomes
aunt may
chris
civil war
Everything Actioncast
flash thompson
happy hogan
Iron Man
joe
karen
liz allen
marisa tomei
MCU
michael keaton
michelle
midtown high
ned leeds
peter parker
reviewcast
scorpion
shocker
spider man
spider-man: homecoming
summer 2017
tom holland
tony stark
uncle ben
vulture
zach