EA at NJ Gamer Con 2018
By Chris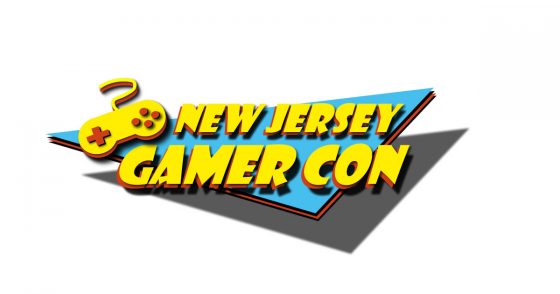 NJ Gamer Con presented its 6th show in South Jersey on July 7th-8th, at a new location and brought back all the fan favorite activities. This convention has grown over the years to feature more guests, panels, arcade cabs, and vendors each show. We ventured out to the Crown Plaza in Cherry Hill, NJ for a weekend of games, talks and some drunken misadventures.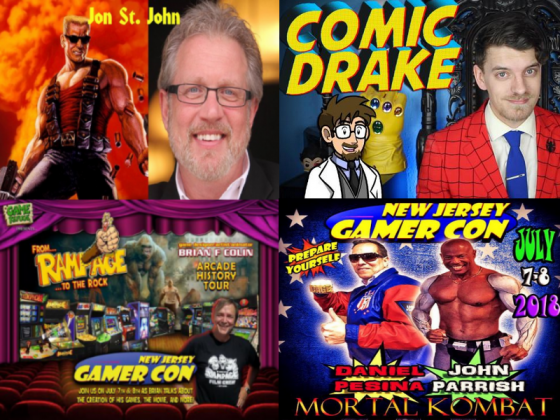 This year's line up of guest came from all roles in the game industry. From voice talent, motion capture actors, game designers, and internet content creators, these guest were great additions to the show. All of them were friendly to chat with, giving personal insights on their favorite games and their experiences with meeting fans.
Vendor Room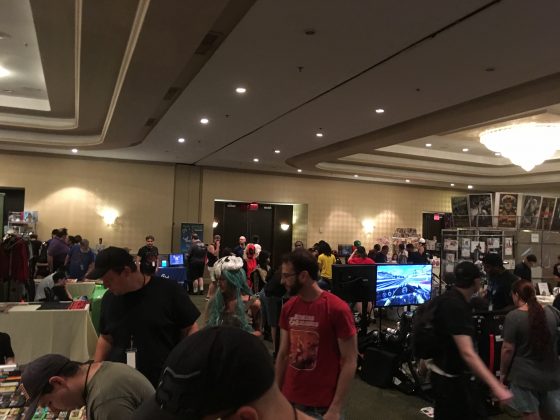 The vendors filled the hall with all sorts of collectible goodies at NJ Gamer Con. From geeky t-shirts and baby apparel, vintage games and board games, and posters, there was all sorts of merchandise to find.
Arcade and Console Free Play Room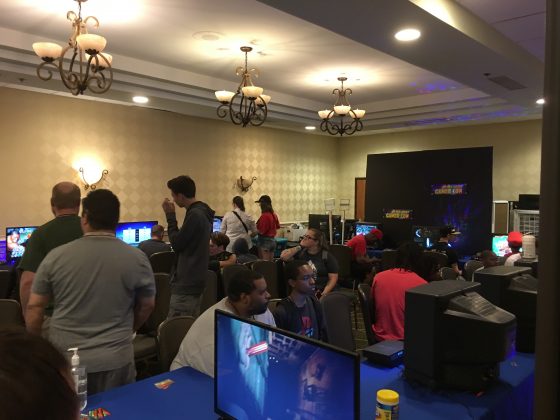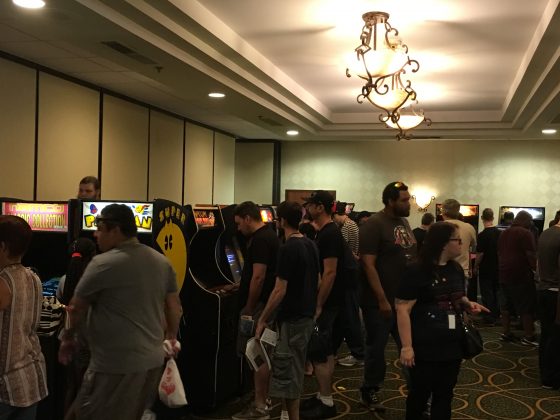 The arcade and console room contained a modest size selection of classic arcade favorites and competitive games on consoles. Anyone could hop on for a few moments through the day to stand by an arcade cab or pick up a controller and challenge a fellow gamer.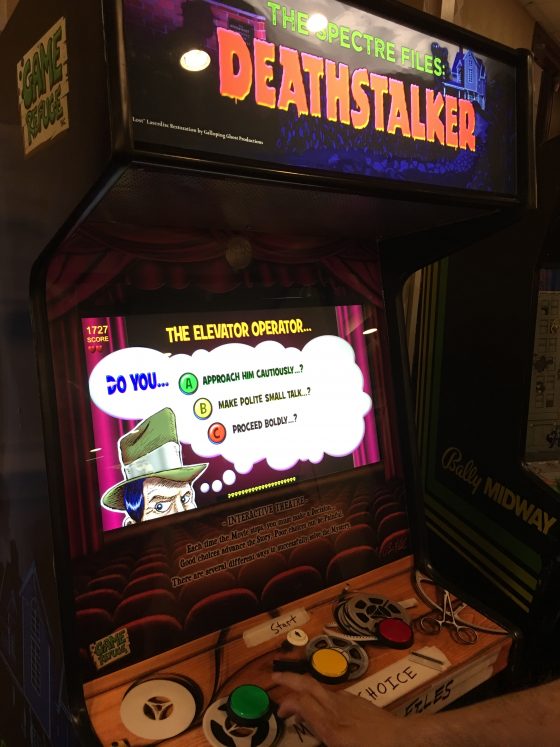 Featured at NJ Gamer Con was Game Refuge's The Spectre Files: Deathstalker, a game that Brian F. Colin has been waiting to make for over 20 years. This game contains original footage shot from the early 80's that was supposed to be used in an arcade game that never got made until Game Refuge reformatted the content and turn it into a new arcade experience. It's always great to see new arcade cabs in this time of home consoles and we enjoyed the classic presentation of the cabinet with the detail on all sides of the machine and the simple control scheme. The game plays like a choose your own adventure, you play a detective that is investigating a spooky building. Depending on your choices, you see a short clip and new decisions to make. It's a fun branching story, encouraging players to make different choices every time you play.
Panels
Every hour throughout the two days were panels that ranged from QA's with the special guests, fan-created talks, and musical acts.
My Life as a Voice Actor by Jon St. John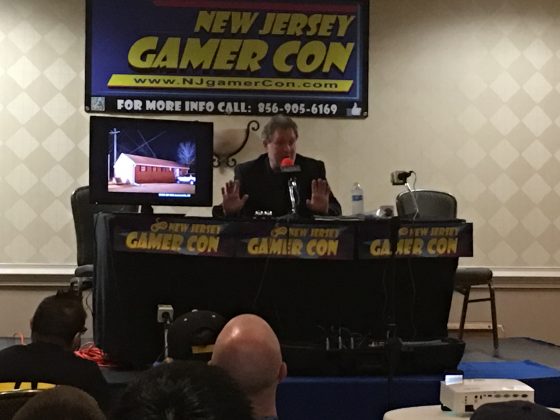 Jon St. John takes the audience through his history of working radio stations, voicing commercials and becoming the voice of legendary bad-ass, Duke Nukem.
Video Game Cover Art Review with Squarepainter, TinyNeenja & QuickPaw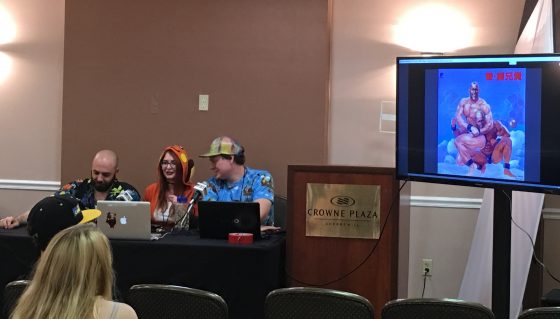 Three artists, Squarepainter, TinyNeenja and QuickPaw take a look at the strange and funny game covers that spark interest and so many questions.
NIIC the Singing Dog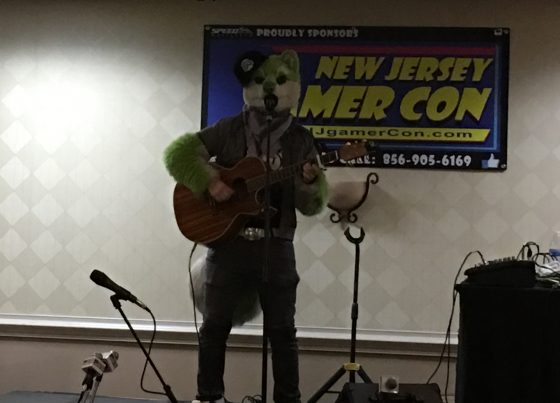 Jamming out in his punk rock attire, NIIC the singing dog is a family friendly, musician. Playing a mix of dance and rock songs, he gave a fun performance.
Doc Mack & Brian F Colin: Spectre Files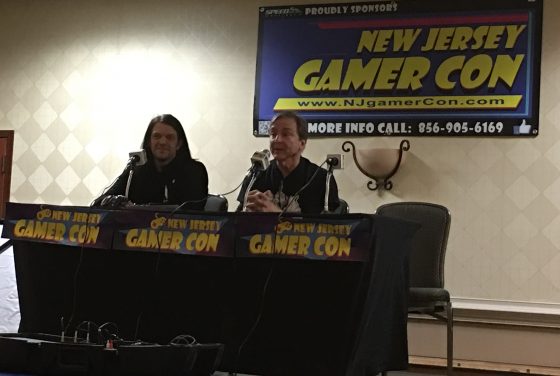 Doc Mark from Galloping Ghost and Brian F. Colin from Game Refuge talk about the development of The Spectre Files: Deathstalker and their thoughts about the future of arcades.
Cosplay Karaoke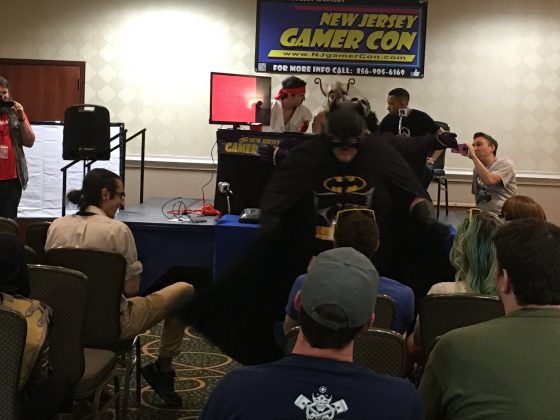 Judged by the Chillest Gaming, the cosplay karaoke featured attendees singing their favorite songs for a chance to win prizes.
Parties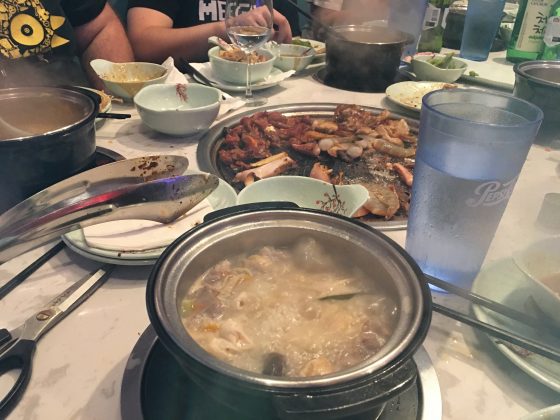 We relaxed after a long day with some grilled up meats and hot pot nearby the convention. We'd been on our feet for so long, and ran around the building catching up on so many events, that we worked up a big appetite. After our feast, we headed back for Jon St. Johns 18+ panels, where he read foul mouth, dirty ad-lib short stories about Duke Nukem doing crazy things. But the Duke wasn't done there, he invited the crowd to come party with him in his suite for some shots of tequila. So it was tequila time!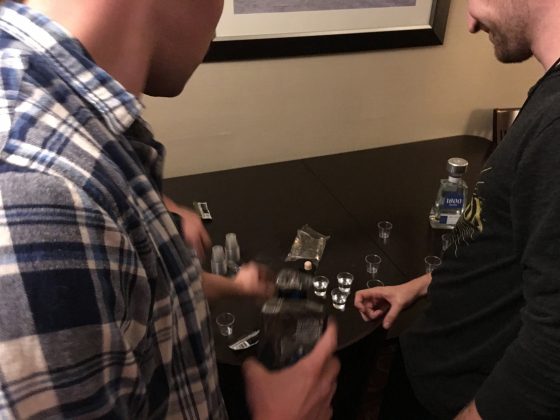 After an ID check, tequila shots were handed out and we toast to Jon and his great hospitality!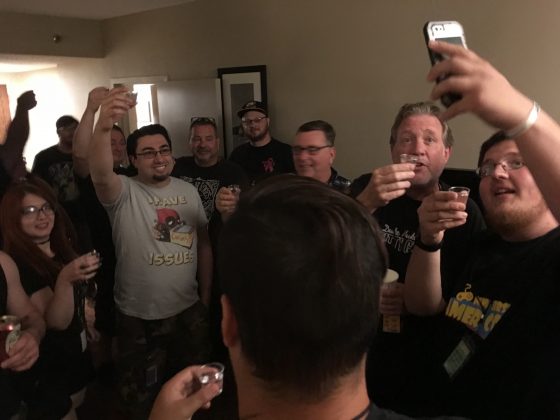 We watched a preview of his internet show, Conquest , a show about his experience traveling to conventions and capturing the sights and interactions. It's a pretty fun show, especially when we've been attending conventions for a while ourselves, but haven't gotten a view of the behind the scenes version of being a special guest.
NJ Gamer Con 2018 was a fun weekend experience to shop for games and hang out with some great people. There is room for growth in this new location. We saw lots of gamers of all ages have a fun time playing classic games and taking part in being a geek in Jersey. Definite worth a return visit to see all the exciting events next year.
Bitten by a radioactive video store rental employee and overcome by Pac-Man fever, Chris seeks new comic books, games, and movies to review.
Conventions
Gaming
NJ Gamer Con