EA at Halo Outpost Discovery Philadelphia
By Chris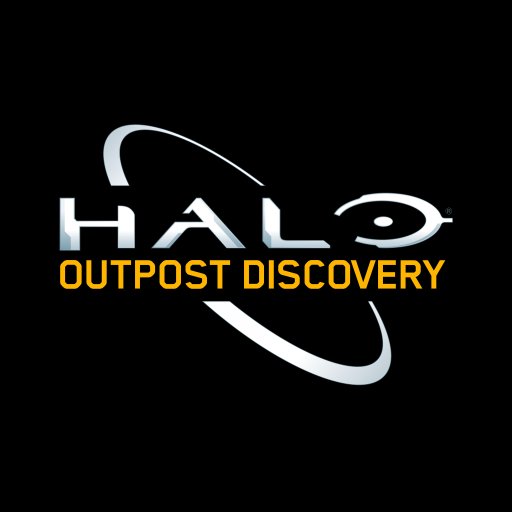 This past July 19th to the 21st, Halo Outpost Discovery came to the Pennsylvania Convention Center for a three-day dedicated to the sci-fi action series Halo. Outpost Discovery is one of a kind, traveling convention that brings Halo franchise to life with interactive features and behind the scenes content. This convention was an immersive experience that took fans closer to the in-game lore and the meeting the people responsible for its development. There were exhibits to check out, panels, signing and lots of Halo gaming. We visited the outpost to check out the sights and snap a few pictures, and see if we could be good Spartan candidates.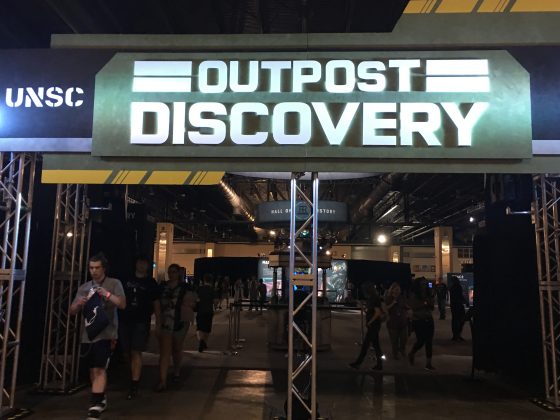 Outpost Discovery was housed in the Pennsylvania Convention Center, which was spacely for crowds to move about. Once inside the main hall of the convention center, the Outpost designs took over and the area was darkened for a futuristic museum. The layout of the show floor provided lots of room for people to wait in lines, relax at stations and take the convention at their own pace.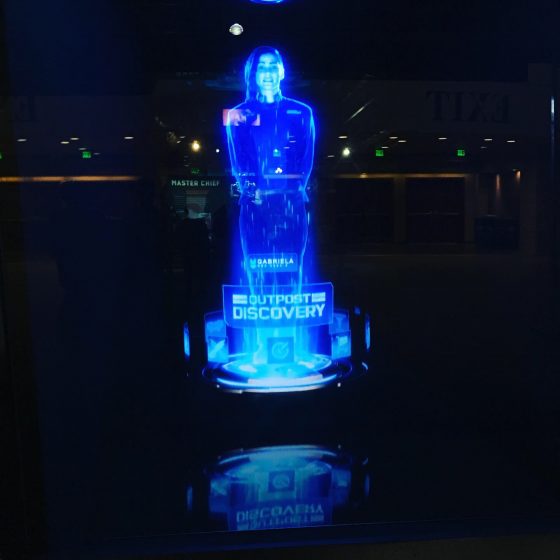 Inside the show floor, there were about thirteen main areas to experience. Two of them were walking tours that went over the history of past battles of the UNSC and the discovery of the Halo structures. Five of them were training to be a UNSC soldier. There was a Mega Construx build area that let people assemble their own creations. There was a cosplay area called the Armory for photo ops and costume repairs. A gaming lounge for Halo LAN parties and arcade play. And the main stage that held panels and Q&A sessions through the day.
Halo Outpost Discovery App
Before going into the show, it was recommended to have the official app on a smart device for an enhanced experience. This gave some extra features at the walking tours and displays that played with augmented reality. The app projected awesome looking models and movie clips that gave more information at each station and was a fun side activity to hunt for bar codes and symbols to scan. There was a bonus easter egg hunt that gave visitors a prize if you managed to find them all. However, the internet service at the Pennsylvania Convention Center jumped around a lot and sometimes the app lagged behind. Nonetheless, the app was a cool addition and gave some depth to interacting with the attractions.
The Hall of History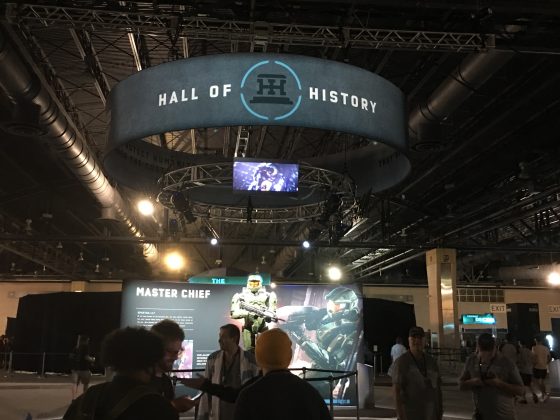 Once stepping inside the Outpost, the first thing we saw was the Hall of History, an informative collection of models and displays about the war between the UNSC and the Covenant. Weaponry, clothing, and battle locations were shown, offering detailed descriptions and their placement within the war.
The Ring Experience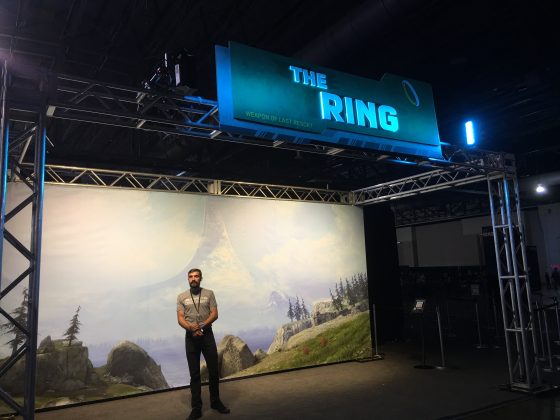 For a quick recap of the Halo megastructure and it's importance, The Ring Experience gave visitors an in-depth look at the mysterious forerunner technology and what humanity has learned from studying it. This was an audio walking tour with a UNSC guide, which helped a lot of people get up to speed on the video game's lore. There were a lot of cool models to check out and a small movie to watch that gave the viewer a fun rollercoaster-like experience without ever moving.
Covenant Escape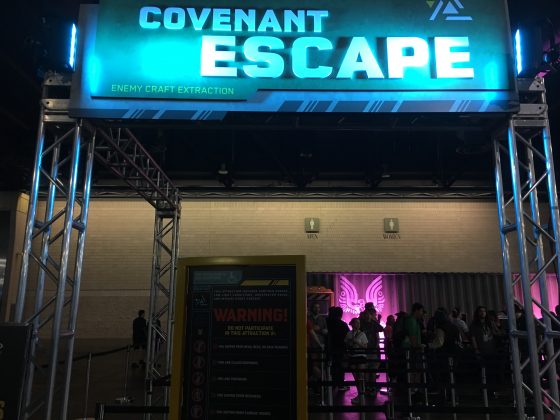 We tested our wits in the Covenant Escape, an escape room challenge with Halo inspired designs. The backstory of the room is a covenant vessel has been found and it's up to new recruits to overcome alien technology to escape. The room gives groups 15 minutes to make it past two rooms, with everyone in the room working together. There was a UNSC trainer with us that offered clues and issues orders, which make the experience pretty fun.
Combat Deck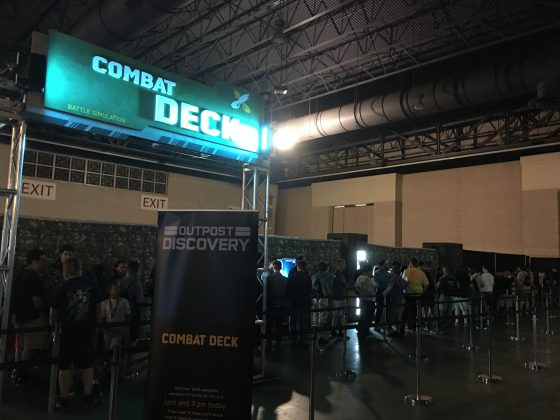 Spartans have to be quick and deadly, and that only comes from combat training. The Combat Deck was a laser tag game with two teams going trying to score the most points. The guns and sound effects come straight out of the video games. Matches lasted about 10 minutes and worked up a small sweat if you were serious about getting high scores.
Training Grounds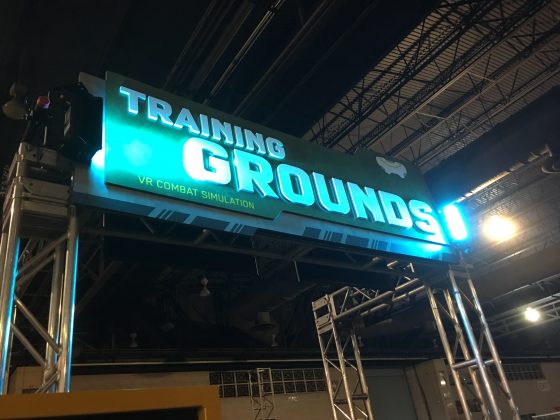 Another take on combat training, but this time in the virtual reality. Inspired by Halo 4's Spartan-IV virtual simulation, the Training Grounds gave people headsets and controls to run around a virtual battleground. This was a popular attraction that people queued up for many times and it took some skills to nab accurate shots.
Pelican Training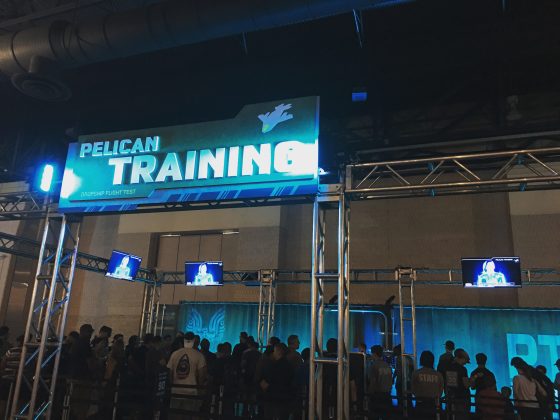 Pelican Training placed people into the seats of a Pelican airship and challenged them to fix the damaged ship. It is a team-based interactive puzzle for a squad of six people, each given a station on the ship and issued different commands. The challenge is timed and had people press buttons and turn knots in a certain order to prevent the Pelican from crashing. It took about two tries to complete this challenge as one badly timed input or misunderstanding can terminate the game.
Target Range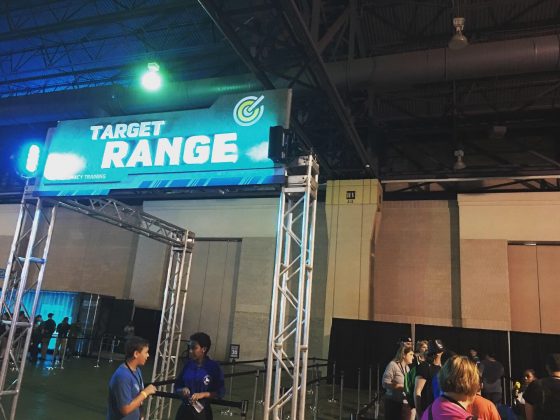 We put into some test at the Target Range to see if we have the eye-hand coordination to be a dead shot at the UNSC. There were two UNSC replica guns with foam projectiles and an interactive target screen to score points on. There were two modes to try and the guns were pretty fun to shoot while we recovered from other attractions.
Mega Construx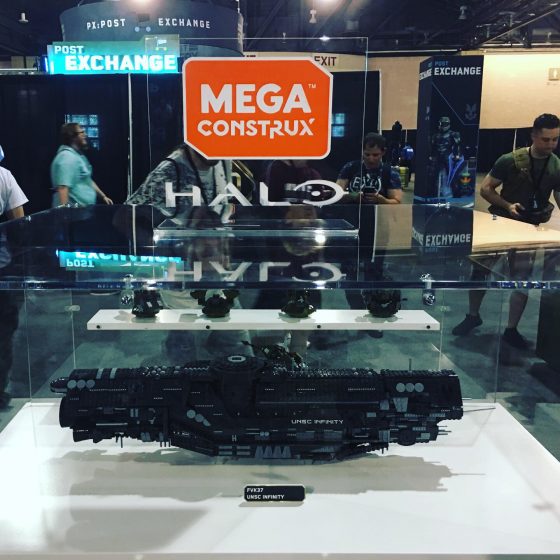 Mega Construx has been the official Halo block construction set since 2009 and celebrated its 10th anniversary with displays of its various Halo models. There buckets of blocks to assemble your own creations or follow along some of the premade ones. There was a wall that let people add pieces to the right color-coded areas to build a mural of the Master Chief. It was awesome to see the blank wall slowly come to life with each block added through the day.
Halo Gaming
There can't be a Halo event without some Halo gaming. There were consoles, PCs and an arcade station in the back of the show floor that let attendees play rounds of Halo action. The console area featured the Halo Master Chief on Xbox's for LAN parties for Halo 1,2 and 3. These consoles were set up for free-for-all, team and big team matches. It was cool to relive the past days of simple LAN parties, having a shoot out in blood gulch with an opponent across a TV from you. At the PC arena, Halo Reach was being played and let players relive that epic campaign. The controls and gameplay were upgraded to PC controls and played pretty smooth. It's definitely worth checking out when Halo Reach gets a release later this year.
Books and Tabletop
Taking a break from all the digital entertainment, we took a break at the Reading Lounge to check out some the collection of novels, comics and tabletop games based on the Halo series. The novels and comics filled in the pieces between the games and introduced new material that would later make appearances in the video games.
Panels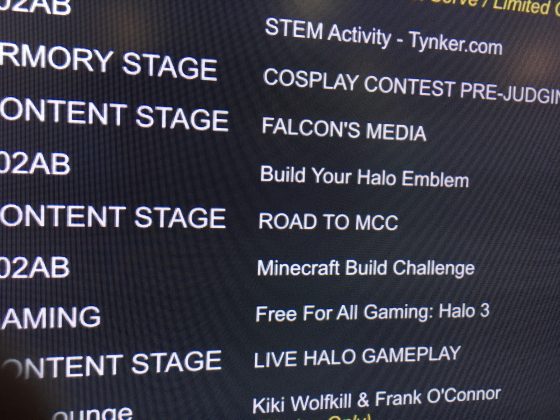 Every hour there were events being held at the main stage for talks that cover retrospectives from 343 Industries, top Halo gamers, fandom discussions and the voice actors behind the iconic characters. These panels were the best place to share stories from the community and see how others have embrace Halo over the years.
Cosplay Contest
Saturday's cosplay contest had a fun line up of fans dressed in their best armors, lab coats and everything in between to show their passion for Halo. These cosplayers got to walk on the stage and pose a bit, getting judged by a group of panelist to win a prize. It was cool to see the different designs for Master Chief's from the various games, each with subtle differents in the green armor.
Steve Downes and Jennifer Taylor
The voice actors for Master Chief and Cortana, Steve Downes and Jennifer Taylor, had a Q&A session about how they landed the roles for the Halo games and the work it takes to shape the characters. Steve Downes was a radio DJ with had some voice acting on the side and later found his way to voicing Master Chief. Jen Taylor had a few roles in movies and video games before taking being introduced to Cortana.
It was awesome to hear from the actors their experience that brought them into a recording booth. In the early stage of Halo development, the game was aiming to be something different. Master Chief was a faceless hero, covered head to toe in armor. The only human element that came from the character needed to be brought out with just Steve Downes's calculative voice. Cortana was not going to be a demise in distress, but a reliable partner that was just as strong-willed as the protagonist. Jen Taylor was found the character to be very appealing when she learned Cortana wasn't going to be a one dimension character. 
Meet and Greet photo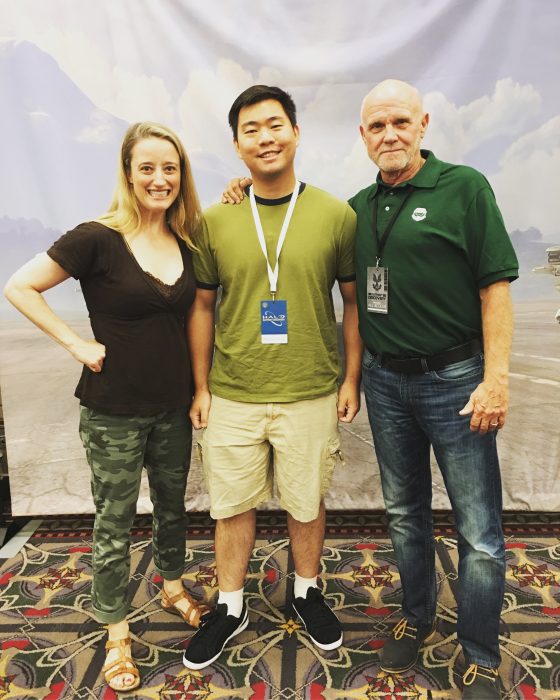 After their panel, we quickly got a photo with the actors and say a few words of praises for their amazing talents in shaping a big chunk of our video game experience for over the last 18 years.
Falcon Media Group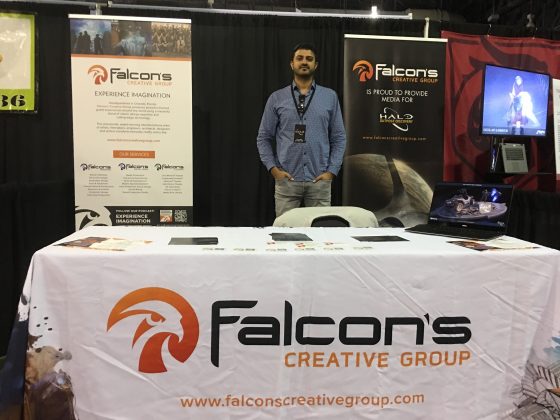 Falcon's Creative Group was one of the major companies designing Outpost Discovery.  There was a two-year process dedicated to researching which elements of the universe to capture. They had worked closely with 343 Industries to turn the video game world into a reality, using a mix of handcrafted models and displays, and advance 3D renderings for a virtual experience. 
Saham Ali, Falcon's Creative Group Director of Technology, held a panel about the development of the Ring Experience and designing the AI guide Gabriela. Ali showed how the rough sketches were turned into prototypes and the test footage that would help evolve into final products.
MarketPlace
Outpost Discovery featured its own store and a few vendors selling various collectibles, costume equipment or showcasing some interesting aids. There weren't many non-Halo sellers in the market place, but it was worth a visit to check out the different products being offered.
Official Merchandise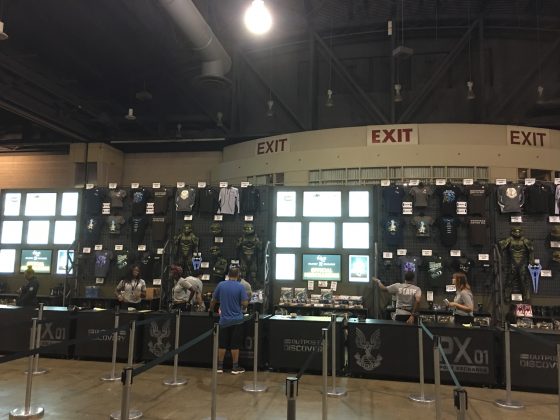 When you wanted to take home some of the Halo fandoms, the official store had people covered. From T-shirts, costumes, and books, people bought souvenirs through the day to remember their time.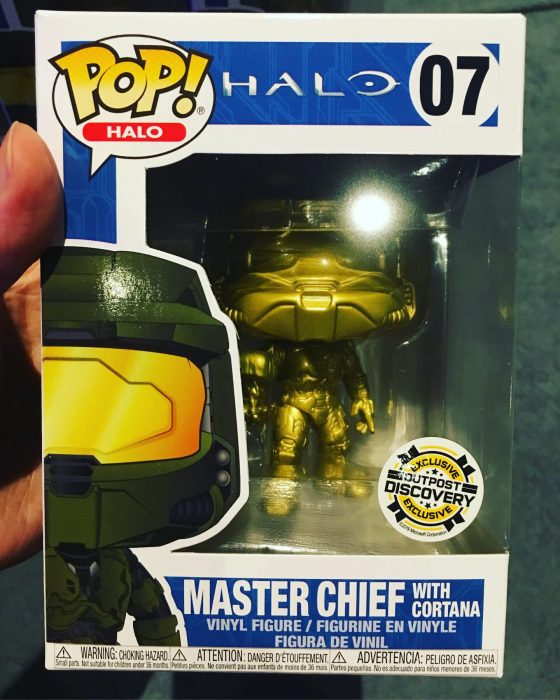 The merchandise shop was one of two places to get your hands on the exclusive golden Master Chief funko pop that was only being sold at the Outpost Discovery events. It was a limited supply for each day and people rushed to buy it early in the day. But if you missed your chance, the only method of getting one of these exclusives was winning a raffle at the Microsoft area.
Tri-Forged Studios
Tri-Forged is a replica and costume studio from Mississauga, Canada. They have worked on small and big projects, crafting beautiful props to fit that look and feel realistic. At the booth, they were selling some replica UNSC weaponry and show their award-winning  Halo Reach Master Chief Costume.
Limbitless Solutions
Limbitless Solutions is a non-profit prosthetics organization for children. They craft limbs with powerful 3D printers and offer custom parts to match any style and mood. These prosthetics use non-invasive EMG technology for a bionic control of fingers and allow children a wide range of mobility.
Final Thoughts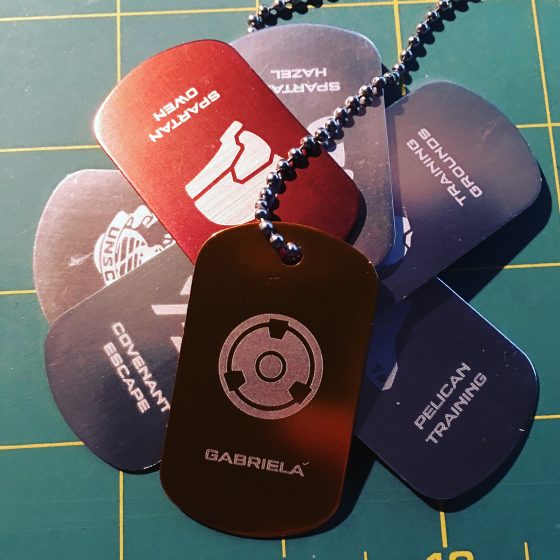 Outpost Discovery was a fun experience that felt like an amusement park than a typical gaming convention. There was a fun, engaging atmosphere that brought visitors to the real steps of the fictional outpost. Members of the staff played a huge part in acting up their roles and keeping the excitement going. The crowd size was decent, but popular attractions were always busy. Depending on the flow of attendees, some attractions like Covenant Escape had a 2-hour wait. So planning for a schedule based on what you want to do first and last is advise. There was a lot of cool bonuses like the secret easter egg hunt and collecting dog tags that keep people occupied. This event is highly recommended for die-hard Halo fans that grew up playing the games and studied the extensive lore, but is approachable for casual fans too. Outpost Discovery eased people into the fictitious history, but veteran fans will appreciate all the subtle details other fans might miss.
Bitten by a radioactive video store rental employee and overcome by Pac-Man fever, Chris seeks new comic books, games, and movies to review.
343 Industries
Conventions
halo
Halo: Outpost Discovery
microsoft
Philadelphia
video games