You got the Tools, now show you have the Talent in Ghostbusters: Spirits Unleashed (Trailer)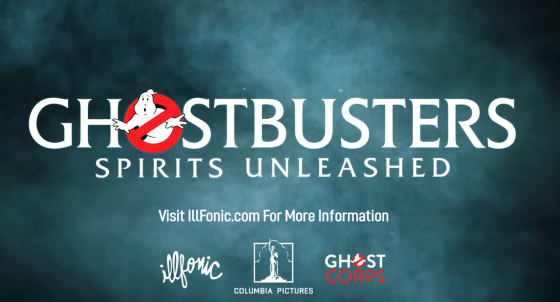 Charge up your Proton Packs and answer the call, the Ghostbusters are back in NYC to trap ghosts. Developed by IllFonic, known for Predator: Hunting Grounds and Friday the 13th: The Game, Ghostbusters: Spirits Unleashed is a 4V1 asymmetrical multiplayer title that pits a team of newly recruited Ghostbusters against the ghostly undead. Set sometime after the events of Ghostbusters: Afterlife, Winston Zeddemore (voiced by Ernie Hudson) leads fresh recruits to take on take on a new rise of paranormal activities in New York. Players will use their equipment, wits, and teamwork to capture these spiritual pests. The new team will be allowed to customize their equipment, upgrade abilities, and visit familiar allies like Ray Stantz (voiced by Dan Aykroyd) at Ray's Occult Books. But if you prefer to do the haunting instead of the hunting, a player can take up the role of a Ghost to scare off the Ghostbusters. As a Ghost, the player can move around the environment, flying thru walls and teleporting to rifts to surprise their victims. Ghost can cause some chaos by summoning minions to do their bidding. The Ghost can be subtle and sneak around the area as possess objects until it's time to ambush an unsuspecting buster. Check out the trailer below for the game's first trailer announcement.
Ghostbusters: Spirits Unleashed will be a cross-platform multiplayer experience. There will be support for cross-play on PC, PS4 & PS5, and Xbox Series X|S & One. Matches will have AI companions to help fill games, with options to enable solo play & offline modes. This offers a ton of gameplay options if you want to play with friends, challenge the world or do a quick solo hunt. This game is slated to be released by Q4 2022.
Bitten by a radioactive video store rental employee and overcome by Pac-Man fever, Chris seeks new comic books, games, and movies to review.
dan aykroyd
ernie hudson
Ghost Corps
Ghostbuster
Ghostbuster: Afterlife
Ghostbusters: Spirits Unleashed
IllFonic
ray stantz
sony
sony pictures
trailer
video game
video game trailer
winston zeddemore