Summer has winded down and it's back to school and work, but just because summer is over doesn't mean there aren't any good movies coming out.  Here's some you can look forward to this fall.
September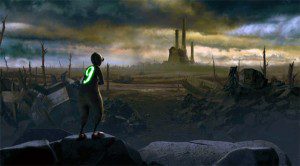 9/11
9– Tim Burton produces this animated movie about nine sack dolls who must battle evil machines after humanity is destroyed.  The animation looks amazing and the voice cast is great too.
9/18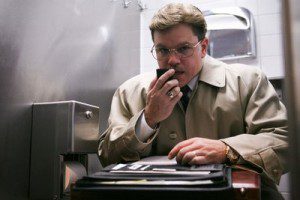 The Informant- Steven Soderbergh is directing this comedy/thriller about real life whistle blower Mark Whitacre, who informed authorities about price fixing at Archer Daniels Midland.  The movie looks hilarious and stars Matt Damon, Joel McHale and Scott Bakula.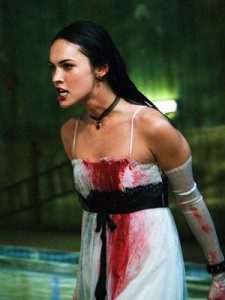 Jennifer's Body- For you horror/comedy fans, you can check out Megan Fox in Jennifer's Body.  Jennifer is sacrificed in a Satanic ritual by the school rock band, hoping to get a record deal, but she is instead possessed by a demon and starts killing all the boys in the school.  We're not too excited about this one since it's written by, in our opinion hack, Diablo Cody.
9/25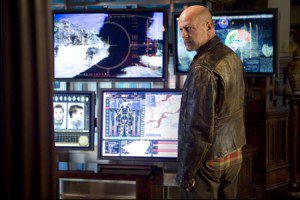 The Surrogates- Based on a fantastic graphic novel, Surrogates tells the story of a future where everyone interacts through robotic shells called Surrogates.  When a murder occurs for the first time in years, FBI Agent Greer (Bruce Willis) is called in to investigate, eventually having to physically pound the pavement without his surrogate.  The movie looks all right but I'm worried it might have been substantially dumbed down from the graphic novel.
10/2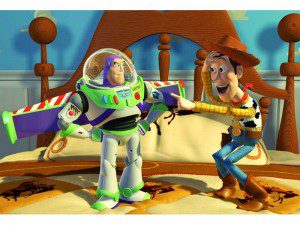 Toy Story 1 and 2 3D- Probably one of the best deals of the year, buy one ticket and see Toy Story and Toy Story 2 in 3D.  Pixar apparently went into the original renders of the films and added a second camera angle to generate the 3D effect.  I can't wait to see how they will look in 3D and revisit Buzz, Woody, Mr. Potato Head, Ham and the rest of the gang.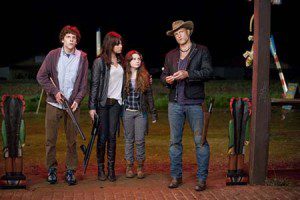 Zombieland- Those zombies are tenacious, just when you think you've seen the last of them, another movie pops up.  This time it's the horror/comedy Zombieland starring Woody Harrelson.  It looks fun from the trailer but the bar has been set extremely high by Shaun of the Dead so we'll have to wait and see.
10/16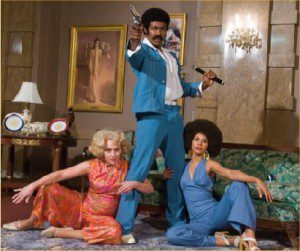 Black Dynamite- The 70's return with Black Dynamite, a return to the karate chopping, sucker punching blaxploitation films of that era.  It's done well at various film festivals and Sony is releasing it wide so that everyone can see Dynamite lay the smackdown on The Man.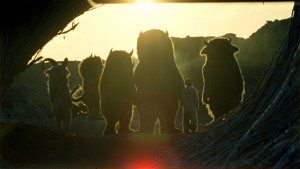 Where the Wild Things Are- Expectations are extremely high for Spike Jonze's take on the classic children's book.  It looks like he's captured the feel of the book perfectly and the costumes and creatures look amazing.
10/23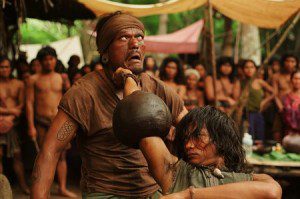 Ong Bak 2: The Beginning- The inhuman Tony Jaa is back with this prequel to Ong Bak.  Expect tons of insane fight sequences, brutal hits and an incomprehensible story.
10/30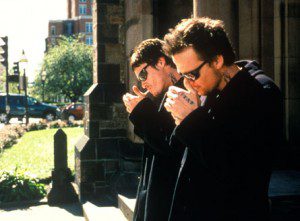 The Boondock Saints 2: All Saints Day- The Saints are back in action after they are framed for the murder of a priest in Boston.  All the original cast is back, minus Willem "Firefight!" Defoe, and I'm sure the rabid Saints fans will be camping out in front of theaters to see this one.
So that's how your fall is shaping up, movie wise.   If you think we missed something or want to comment on any of the above movies be sure to shoot us an e-mail or leave a comment.
I'm like the J. Jonah Jameson of Everything Action, writing and editing and constantly demanding pictures of Spider-Man.
3d
9
black dynamite
bruce willis
fall preview
Jennifer's Body
movies
october
ong bak 2
Pixar
september
spike jonze
the boondock saints: all saints day
the informant
the surrogates
tony jaa
toy story
toy story 2
where the wild things are
woody harrelson
zombieland