The first weekend of October is jam packed with new movies coming out.  We have 4 new wide release movies on top of Toy Story 1 and 2 in 3D for 2 weeks.  Let's see who survived the critics.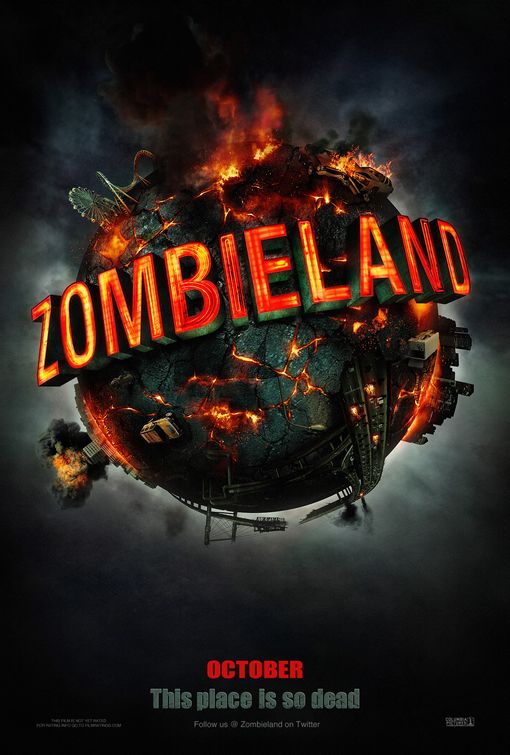 Zombieland
Starring: Woody Harrelson, Jesse Eisenberg, Emma Stone, Abigail Breslin
Directed by: Ruben Fleischer
Plot:  Four survivors join forces to survive a zombie apocalypse.
Rotten Tomatoes Freshness: 89%
Critic Consensus: "Wickedly funny and featuring plenty of gore, Zombieland is proof that the zombie subgenre is far from dead."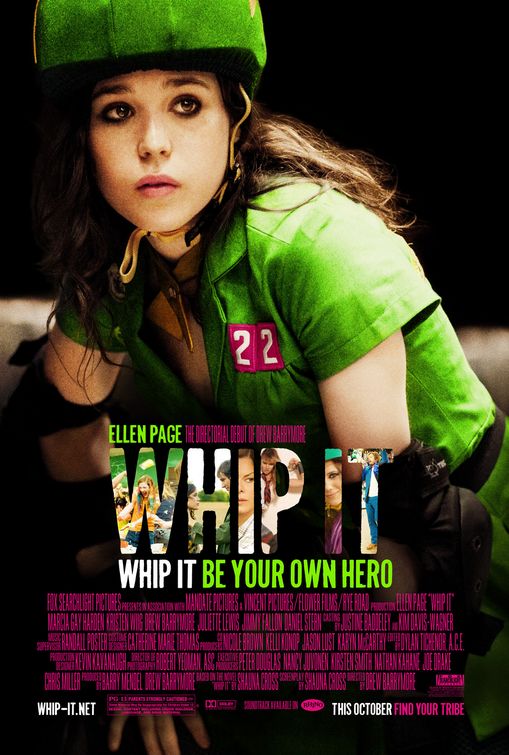 Whip It
Starring: Ellen Page, Marcia Gay Harden, Kristin Wiig, Drew Barrymore
Directed by: Drew Barrymore
Plot: A small town waitress joins a fast paced and crazy roller derby league in Austin, TX.
RT Freshness: 80%
Critic Consensus: "While made from overly familiar ingredients, Drew Barrymore's directorial debut has enough charm, energy, and good-natured humor to transcend its many cliches."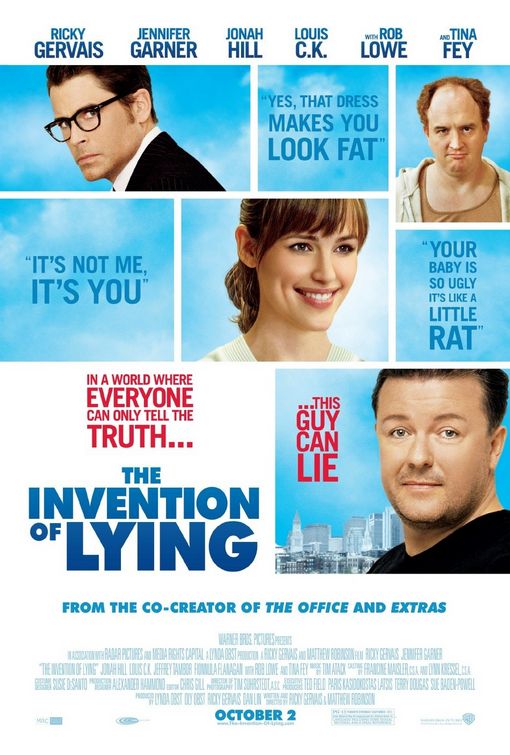 The Invention of Lying
Starring: Ricky Gervais, Jennifer Garner, Louis CK, Jonah Hill, Rob Lowe, Tina Fey
Directed by: Ricky Gervais
Plot: In an alternate universe, no one has ever lied until Mark suddenly invents it and becomes rich and famous.
RT Freshness: 58%
Critic Consensus: "It doesn't quite follow through on its promise, and relies too heavily on shopworn romantic comedy tropes, but The Invention of Lying is uncommonly sly and funny."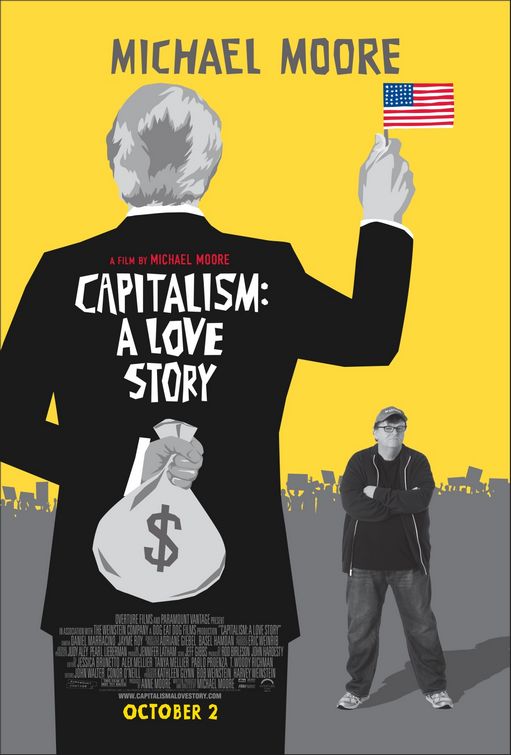 Capitalism: A Love Story
Starring and Directed by: Michael Moore
Plot: Michael Moore turns his critical eye to the system of capitalism.
RT Freshness: 73%
Critic Consensus: "Love him or hate him, Capitalism captures Michael Moore in his muckraking element — with all the Moore-centric showmanship that entails."
I'm like the J. Jonah Jameson of Everything Action, writing and editing and constantly demanding pictures of Spider-Man.
3d
Admit One
captialism: a love story
comedy
documentary
Features
horror
michael moore
new in theaters
Pixar
ricky gervais
roller derby
the invention of lying
toy story
toy story 2
whip it
woody harrelson
zombieland