Action Adventure Classic: "Bullitt"
By Charlie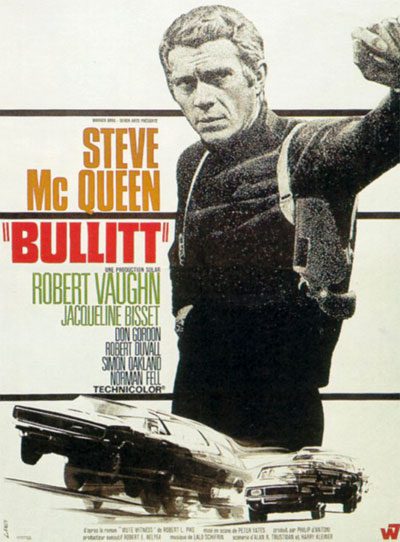 Welcome to a new Everything Action segment called Action Adventure Classics. Now, with all the amazing special effects driven action movies coming out as of late its hard to look back but we must. Some of the most amazing, suspenseful and just plain bad ass action movies were made back before CGI was even thought of. There are two kinds of classics – your classics from an age standpoint (that is to say a older movie that is bad ass), and your instant classics, say a movie made in early 21st century that is so immediately good that it becomes a classic.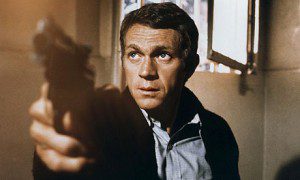 The movie I am talking about today is the former of the two. Made in 1968 when the guns, the explosions and the action were all huge, "Bullitt" was the biggest. Now I know that any person who calls himself an action fan has seen at least part of this movie (the epic genre influencing chase scene), but I urge you action fans to go back and watch this action classic for what else it holds. Look at the amazing cinematography and editing. The gorgeous background and the fierce and determined acting of McQueen. "Bullitt" has everything you could want in your classic action movie. Just look at the checklist:
Steve McQueen… Check!
Iconic poses… Check!
Explosions and gunfights… Check!
Hot female lead… Check!
Amazingly long and intricate car chase… Double Check!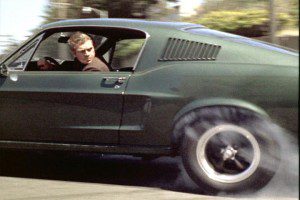 This is also the movie that helped me fall in love with the muscle car. The Highland Green 1968 Ford Mustang GT 390 quickly became the car of the dreams of many, including mine, with its throaty growl as it tore through the streets of San Francisco with McQueen behind the wheel. When pitted against a 68' Dodge Charger R/T, it created an instant classic chase sequence that heavily influenced the chase genre of movies.
If all the action weren't enough to convince you, it was also an Oscar award winning movie for Best Film Editing in 1968. This award winning, edgy thriller of the vintage variety should be a important part of an action fan's movie collection. I myself own the Blu-ray version of the film which came with some great documentaries and really cool commentary by the director. Steve McQueen in "Bullitt" is this week's Action Adventure Classic. So buy, Netflix, rent, or borrow it and the enjoy classic action in all its beautiful and organic glory.
I am the action man, based in Chicago, IL.
action/adventure classic
bullitt
classic
steve mcqueen