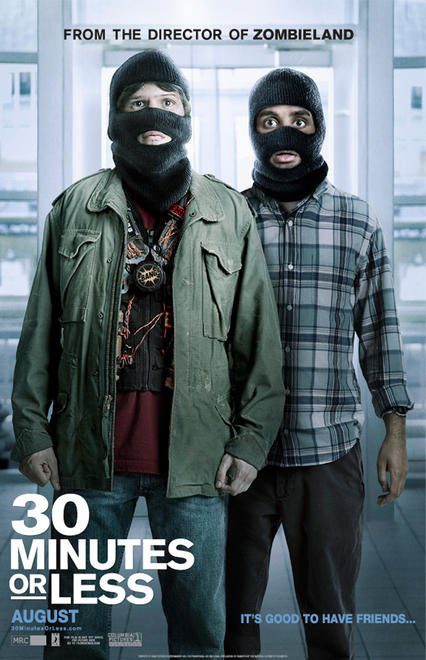 30 Minutes or Less
Starring: Jesse Eisenberg, Aziz Ansari, Danny McBride, Nick Swardson, Michael Pena
Directed by: Ruben Fleischer
Plot: Pizza delivery guy Nick is kidnapped by a pair of criminals and gets a bomb strapped to his chest.  The only way to disarm the bomb is to rob a bank and Nick enlists his ex-best friend Chet to help him.
Rotten Tomatoes Freshness: 40%
Critic Consensus: "It's sporadically funny and it benefits from a talented cast, but 30 Minutes or Less suffers from a disjointed narrative, and too often mistakes crude gags for true lowbrow humor"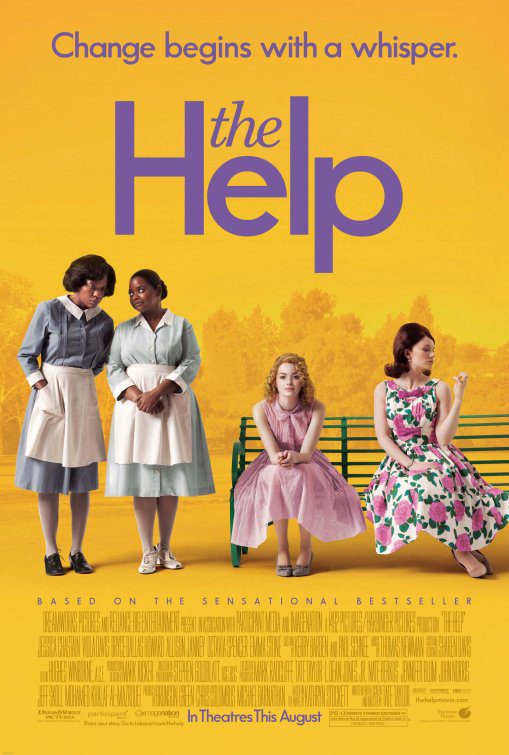 The Help
Starring: Emma Stone, Viola Davis, Bryce Dallas Howard, Jessica Chastain, Octavia Spencer
Directed by: Tate Taylor
Plot: Reporter Skeeter Phelan causes controversy in her small 1950's Mississippi town by writing an article about the lives of the African American maids, gardeners, etc. who work for the rich white townspeople.
RT Freshness: 73%
Critic Consensus: "Though arguably guilty of glossing over its racial themes, The Help rises on the strength of its cast — particularly Viola Davis, whose performance is powerful enough to carry the film on its own"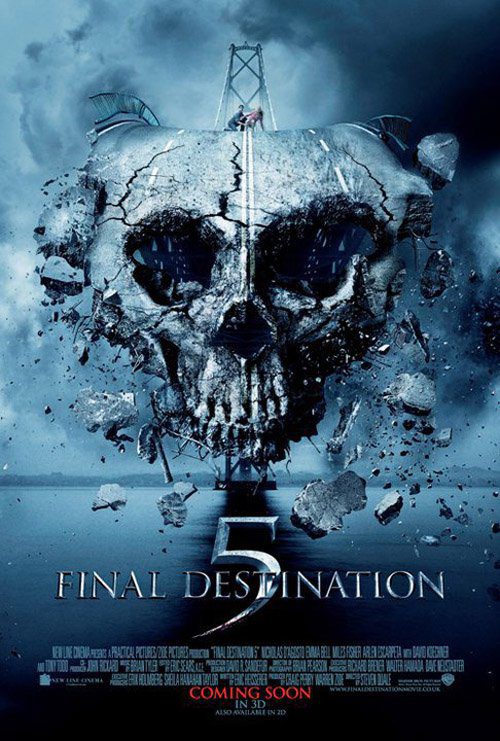 Final Destination 5
Starring: Nicholas D'Agosto, Emma Bell, Miles Fisher, Jacqueline Wood, Tony Todd, David Koechner, PJ Byrne
Directed by: Steven Quale
Plot: A group of strangers survives a horrific bridge collapse but learn that they weren't meant to cheat Death and start dying in gruesome accidents.
RT Freshness: 57%
Critic Consensus: "It's still only for the gore-thirsty faithful, but Final Destination 5 represents a surprising return to form for the franchise"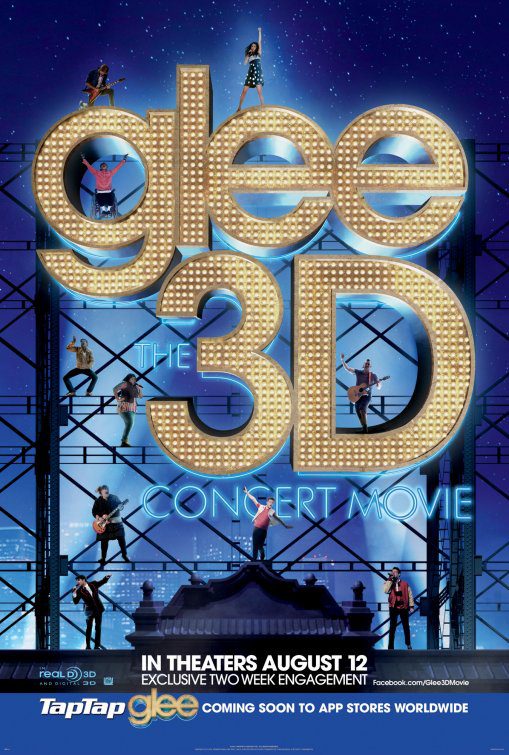 Glee: The 3D Concert Movie
Starring: Dianna Agron, Chris Colfer, Lea Michelle, Darren Criss, Kevin McHale, Cory Monteith
Directed by: Kevin Tancharoen
Plot: The hit television show becomes a live concert stage show.
RT Freshness: 62%
Critic Consensus: "The unconverted will remain just as perplexed as ever, but for gleeful Gleeks, The 3D Concert Movie delivers exactly what it promises"
I'm like the J. Jonah Jameson of Everything Action, writing and editing and constantly demanding pictures of Spider-Man.
30 minutes or less
Admit One
Aziz Ansari
danny mcbride
emma stone
final destination 5
glee: the 3d concert film
jesse eisenberg
new in theaters
nick swardson
the help