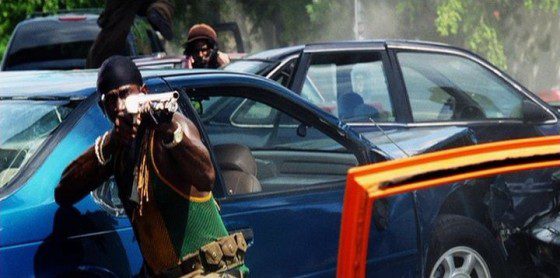 Original Green Lantern, Alan Scott, makes New 52 debut as gay superhero: DC hyped up that one of their "major characters" was going to return in the New 52 universe as a homosexual hero and they revealed that the original Green Lantern, Alan Scott, will be that character.  Scott will make his debut in Earth 2 Issue #2, which follows an alternate Earth where the Justice Society of America patrols instead of the Justice League.
Lucasarts annouces new "mature" Star Wars game: On the cusp of E3, Lucasarts made the announcement on Gametrailers TV that they are developing a new Star Wars game that is more "mature" than their previous efforts.  The game is entitled Star Wars 1313 and players will take control of a bounty hunter hunting targets in the seedy underworld of Coruscant.
10 Disc Avengers Pack Coming September 25th: It was pretty obvious that there would be but Disney/Marvel confirmed that there will be a Blu Ray/DVD set featuring all the Marvel movie universe movies released so far from Iron Man to The Avengers with 3D versions included of the last 3 movies and a bonus disc.
Guy Ritchie attached to new Treasure Island movie:  Every few years there has to be a new version of Robert Louis Stevenson's classic pirate adventure, whether it's the Muppets or weird sci-fi takes from Disney but now it seems Warner Bros is trying to captalize on their Sherlock Holmes success by getting Guy Ritchie to direct a new version of Treasure Island.
De Niro and Stallone starring in boxing comedy, Grudge Match:  Two of the greatest movie boxers of all time are returning to the ring in a boxing comedy from director Peter Segal.  Stallone and De Niro will play retired boxers who reenter the ring for a rematch decades after their famous bout.
The Expendables: The Series?: Lionsgate purchased Summit Entertainment earlier this year and CEO Jon Feltheimer mentioned in a conference call earlier this week that a bunch of their franchises could possibly continue as television shows.  He mentioned Red and Step Up but also implied that The Expendables could make the jump to the small screen.  As much as we love things like True Justice, you can't really cast no name actors to play The Expendables or worse, a younger team or prequel team.
Fraggle Rock movie gets writers:  The Muppets made a triumphant return to the big screen last year and it looks like another beloved Jim Henson series could make the jump as well as the movie adaptation of Fraggle Rock gets the screenwriters of Rango to write the script.
I'm like the J. Jonah Jameson of Everything Action, writing and editing and constantly demanding pictures of Spider-Man.
10 disc combo pack
alan scott
bounty hunter
boxing
captain america
comedy
earth 2
fraggle rock
gay superhero
green lantern
Guy Ritchie
incredible hulk
Iron Man
iron man 2
lucasarts
mature
new 52
news shotgun
rango
retired
robert de niro
screenwriters
sly stallone
star wars 1313
the avengers
the expendables
the series
thor
treasure island