Top 10 Don Lafontaine Trailers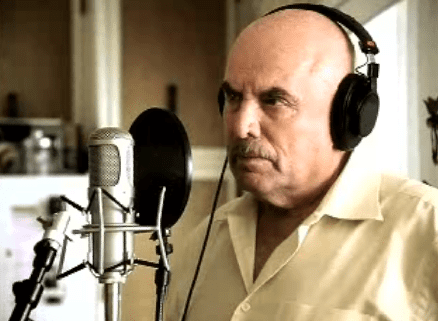 I don't think there can be any argument that Don Lafontaine was the greatest voice over artist ever.  Famous for "In a world…", Don could make any movie feel like it was the biggest blockbuster of the year with just a few choice catchphrases and his signature gravelly voice. Celebrate the lost art of trailer voice overs with our picks for his top 10 trailers.
10. Broken Arrow
Best Line: "What if the enemy…is one of them?"
9. Patriot Games
Best Line: "A man fighting for everything he holds dear: for justice, for freedom, for family, for keeps!"
8. Eraser
Best Line: "Everyone who knows the truth is dead, except the one guarded by him"
7. Die Hard
Best Line: "He's an easy man to like, and a hard man to kill"
6. The Rock
Best Line: This Summer, get ready to Rock!"
5. Speed
Best Line: "Get ready for rush hour!"
4. Darkman
Best Line: "Crime has a new enemy, and Justice has a new face"
3. Batman Returns
Best Line: "From the rooftops of Gotham, the purrfect enemy is born"
2. Gymkata
Best Line: "Combine the discipline, the timing and the power of gymnastics with the explosive power of karate and a new, all powerful martial art is born: Gymkata!"
1. Terminator 2: Judgement Day
Best Line: "Same make, Same model, New mission"
I'm like the J. Jonah Jameson of Everything Action, writing and editing and constantly demanding pictures of Spider-Man.
batman returns
broken arrow
darkman
die hard
don lafontaine
eraser
gymkata
in a world
list
patriot games
RIP
speed
terminator 2: judgement day
the rock
top 10
trailers
voice over