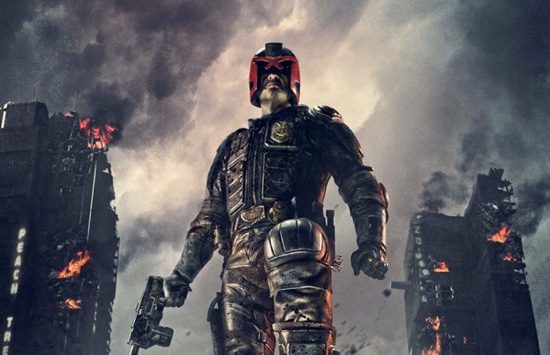 The doldrums of the post Summer season are upon us for the first couple weeks of September but things pick up toward the end of the month with the hopefully bad ass reboot of Judge Dredd and Rian Johnson's trippy looking time travel thriller, Looper.
September 7th
The Cold Light of Day: Henry Cavill stars as a Wall Street broker on a family vacation in Spain whose entire family disappears while he is in town.  He learns that his father is actually a CIA agent and that they were targeted because of a mysterious suitcase he had in his possession.  Bruce Willis and Sigourney Weaver co-star.
The Words: Bradley Cooper stars as a struggling writer who discovers the price for plagiarizing another man's life work.
September 14th
Finding Nemo 3D: The Pixar classic is back on the big screen in 3D.  Hopefully the oceanic setting and brilliant colors will result in an awesome 3D experience.
Resident Evil: Retribution: Umbrella has taken over the entire world and Alice joins with a small group of resistance fighters to make a final push against them.
September 21st
Dredd: Karl Urban stars as the comic book super cop, Judge Dredd, who, with his rookie partner, must fight their way to the top of a heavily armed apartment complex to take down the crime lord Mama, who is distributing a dangerous new drug into the streets of Mega City.
End of Watch: Jake Gyllenhaal and Michael Pena star as LAPD partners who uncover a major drug operation but become the number one targets of the cartel.  The movie was filmed entirely with handheld cameras and police dashboard cameras to give it a more realistic feel.
House at the End of the Street: Jennifer Lawrence and Elisabeth Shue are daughter and mother respectively, who move into a house they got for a steal because the house down the road had a horrible murder happen in it.  Lawrence becomes friends with the surviving son but might become the next victim of the evil still inside his house.
Trouble with the Curve: Clint Eastwood is in front of the camera for probably the last time as a baseball scout who is following an up and coming pitcher but his eyesight is going so his estranged daughter stubbornly comes along with him on his trip to make sure he is all right.  Justin Timberlake co-stars as an up and coming scout.
September 28th
Hotel Transylvania:  Dracula (voiced by Adam Sandler) is now the owner and operator of a high end resort for monsters.  Samurai Jack/Dexter Laboratory creator Genndy Tartakovsky is the director.
Looper: The third film from Brick/Brother's Bloom director Rian Johnson is this time travel thriller where Joseph Gordon Levitt is a specialized hitman who receives targets from the future, whom he kills in the past so there is no trace of them ever existing.  His latest target however is himself, 30 years older (played by Bruce Willis), who escapes.
Won't Back Down: Viola Davis and Maggie Gyllenhaal star as a pair of mothers who go on a crusade to reform their children's failing and underfunded inner city school.
I'm like the J. Jonah Jameson of Everything Action, writing and editing and constantly demanding pictures of Spider-Man.
dredd
end of watch
finding nemo 3D
hotel transylvania
house at the end of the street
looper
resident evil: retribution
september movie preview
the cold light of day
the words
trouble with the curve
won't back down