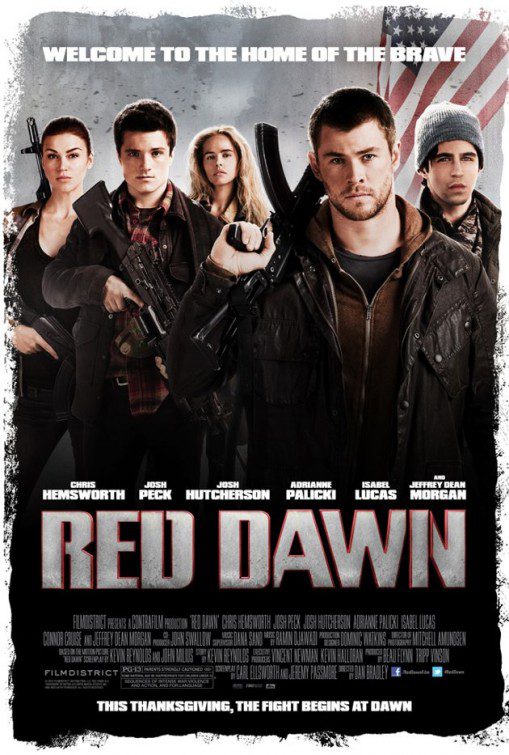 Red Dawn
Starring: Chris Hemsworth, Josh Peck, Adrianne Palicki, Josh Hutcherson, Isabel Lucas, Connor Cruise, Jeffery Dean Morgan
Directed by: Dan Bradley
Plot: A group of teenagers must wage a guerrilla war when North Korea invades America.
Rotten Tomatoes Freshness: 11%
Critic Consensus: "The rebooted Red Dawn lacks the original's topicality, but at least pays tribute in delivering the same short shrift to character development and general logic"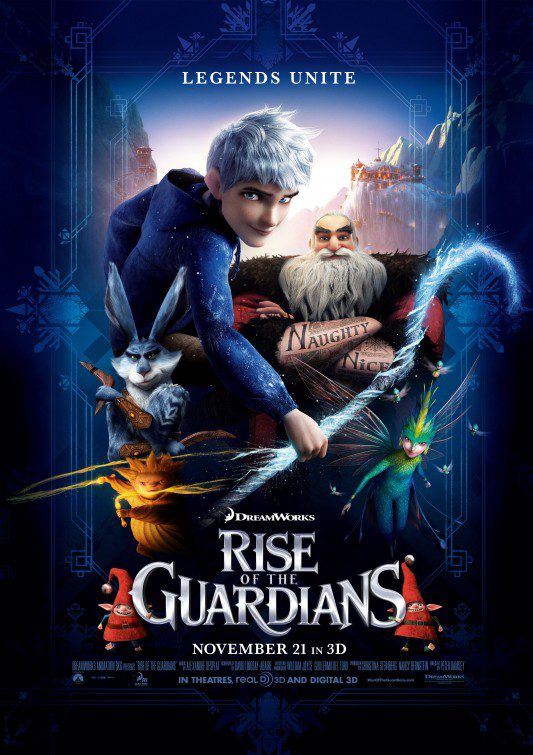 Rise of the Guardians
Starring: Alec Baldwin, Chris Pine, Hugh Jackman, Isla Fisher, Jude Law, Dakota Goyo
Directed by: Peter Ramsey
Plot: Santa Claus, The Easter Bunny, The Tooth Fairy, The Sandman and Jack Frost must join forces to take on the villainous Pitch, who is trying to corrupt the dreams of the world's children into nightmares to fuel his powers.
RT Freshness: 73%
Critic Consensus: "A sort of Avengers for the elementary school set, Rise of the Guardians is wonderfully animated and briskly paced, but it's only so-so in the storytelling department"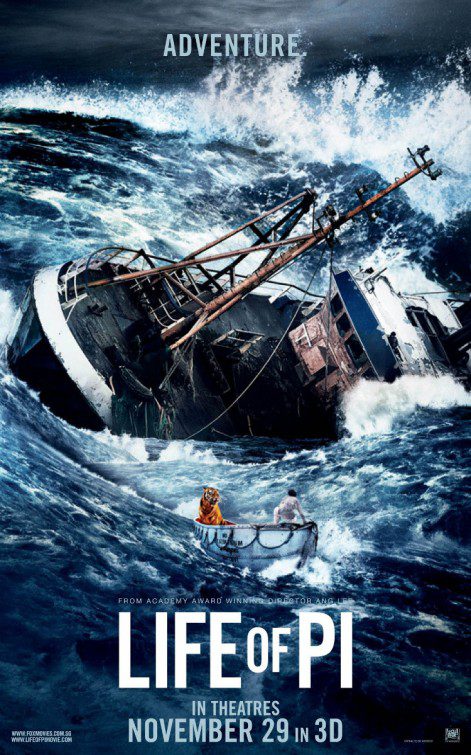 Life of Pi
Starring: Suraj Sharma, Irfan Karma, Gerard Depardieu, Tabu, Ayush Tandon
Directed by: Ang Lee
Plot: A young boy is shipwrecked and finds shelter in one of the lifeboats but finds that he is not alone as there is a Benegal tiger in the lifeboat as well.
RT Freshness: 87%
Critic Consensus: "A 3D adaptation of a supposedly "unfilmable" book, Ang Lee's Life of Pi achieves the near impossible — it's an astonishing technical achievement that's also emotionally rewarding"
I'm like the J. Jonah Jameson of Everything Action, writing and editing and constantly demanding pictures of Spider-Man.
Admit One
holiday
life of pi
new in theaters
Red Dawn
rise of the guardians
thanksgiving