January Movie Preview
By Zach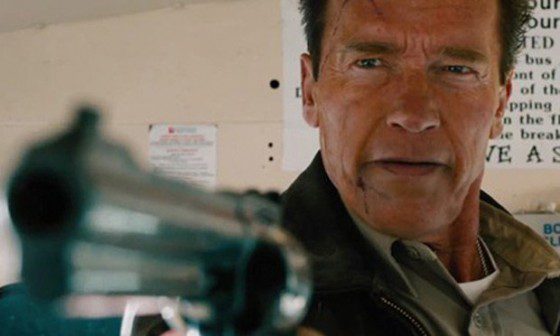 January 4th
Texas Chainsaw Massacre 3D:  The classic horror series returns with this new entry that only acknowledges the original 70's classic and this is a direct sequel to that film.   A young girl discovers that she has inherited a large house in Texas from a distant relative and heads there with a group of friends but discover that Leatherface has been living in the basement.
January 11th

Gangster Squad: The latest from director Ruben Fleischer follows Josh Brolin as the head of a secret squad of prohibition era detectives who are authorized to use whatever force is necessary to take down the gangsters of Los Angeles, most notably Mickey Cohen.  Ryan Gosling, Anthony Mackie, Robert Patrick, Sean Penn and Emma Stone co-star.
A Haunted House: The Wayans brothers put their spin on the found footage/Paranormal Activty movies as a couple moves into a house and the wife gets possessed, forcing the husband to call in priests, psychics and ghost busters to try and rescue her and hijinks ensue.
January 18th

Broken City: Mark Wahlberg takes on Russell Crowe as a former detective and the mayor of New York City respectively.  Wahlberg is hired by the mayor of New York City to track down who is sleeping with his wife but Wahlberg discovers a mess of corruption and conspiracy.
The Last Stand: The hopefully triumphant return of Arnold Schwarznegger to solo action, Arnold stars as  the sheriff of a small town which becomes the last chance for the authorities to catch a vicious drug lord and his heavily armed convoy of vehicles before they escape to Mexico.
Mama: A pair of young girls whose parents were killed fend for themselves in the wood and become feral.  When they are finally discovered, they are put in the care of their uncle and his girlfriend but they soon realize there is some sort of evil force that may have followed the girls to their new home.
January 25th

Hansel and Gretel: Witch Hunters: Jeremy Renner and Gemma Arterton star as the fairy tale siblings who discover they have a knack for killing witches after defeating their first witch as kids and now travel the land hiring themselves out as witch exterminators.
Movie 43: An anthology R rated comedy movie starring a ton of big names, including Hugh Jackman, Halle Berry, Johnny Knoxville, Emma Stone, Richard Gere, Gerard Butler, Kristen Bell, Kate Winslet, Elisabeth Banks, Josh Duhamel, Seann William Scott, Chloe Moretz and Christopher Mintz-Plasse.
Parker: Jason Statham stars as Parker, a thief who is betrayed and left for dead by his fellow thieves, led by Michael Chiklis, following a heist.  Parker recovers and heads for Miami with a plan to get revenge.
I'm like the J. Jonah Jameson of Everything Action, writing and editing and constantly demanding pictures of Spider-Man.
a haunted house
anthology
arnold
broken city
gangster squad
hansel and gretel: witch hunters
january
mama
mark wahlberg
movie 43
movie preview
parker
russell crowe
statham
texas chainsaw massacre 3d
the last stand