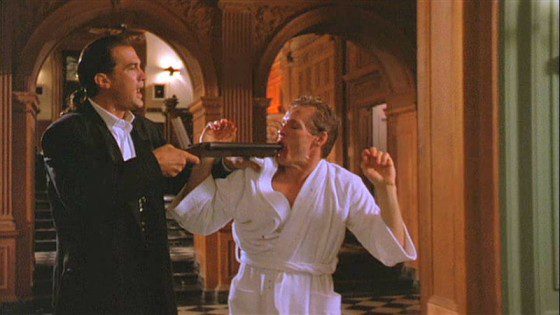 Night at the Museum 3 coming: Ben Stiller will return to wrangle another group of rowdy museum exhibits in the upcoming third entry in the Night at the Museum series.  Director Shawn Levy will return to direct.  There's no word about what museum Stiller will be spending the night in this time but there's some guesses that it may be a European museum like the Louvre or the British museum.
Zombieland series gets new Little Rock and Colombus: Replacing Jesse Eisenberg and Abigail Breslin in Amazon's series based on Zombieland are pretty much unknown actors Tyler Ross as Colombus and Izabela Vidovic as Little Rock.
Universal making new, fully CG Grinch movie:  With the success of The Lorax, Universal is going to another Dr. Seuss classic and are making a fully animated Grinch movie.
Paul Walker starring as Agent 47 in new Hitman movie: Interest in the Hitman franchise of video games is back up since the most recent release, Absolution, hit consoles and now Fox is attempting a new film take on the character with Paul Walker as Agent 47.  The movie will be called Agent 47 and will hopefully be better than the Timothy Olpyhant starring take on the character.
Stacy Keach one of the villains of Sin City 2:  Keach will be mob boss Wallenquist, who is up against Josh Brolin's Dwight and Eva Green's Ava Lord.
Kristen Wiig joins Anchorman 2: Rumors are the Wiig may be playing Brick's wife.
Chris Pratt starring in Guardians of the Galaxy: The Parks & Rec star will be playing Peter Quill aka Star Lord, leader of the Guardians and sort of Marvel's answer to Hal Jordan.
Star Wars stand alone films coming: In between the numbered episodes, there will be stand alone episodes featuring characters like Han Solo and Boba Fett.
Renny Harlin directing Hercules movie: This year we have dueling "Die Hard in the White House" movies and next year we may have dueling Hercules movies.  The Rock will be starring in an adaptation of the Greek hero by Brett Ratner and now Die Hard 2/Cliffhanger director Renny Harlin will be doing his own take on the character.  Both movies are shooting for 2014 releases.
Thunderbirds getting rebooted by WETA: The special effects company behind The Lord of the Rings series will be rebooting the "classic" puppet action show, The Thunderbirds.  The show will be a CG/live action hybrid but can anyone really take the Thunderbirds seriously in a post Team America world?
agent 47
anchorman 2
ben stiller
boba fett
brett ratner
chris pratt
colombus
dr. seuss
grinch
han solo
hercules
hitman
kristen wiig
little rock
news shotgun
night at the museum 3
paul walker
renny harlin
shawn levy
sin city 2
stacy keach
star wars
team america
the lorax
the rock
thunderbirds
universal
weta
zombieland