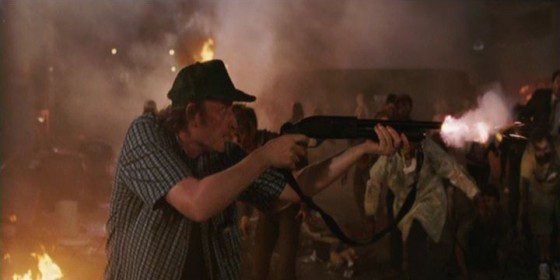 Paramount introduces "Mega Ticket" with World War Z: At select theaters next week, you will be able to buy a $50 "mega ticket" for World War Z that includes admission to the 3D version of the movie 2 days early, limited edition 3D glasses, a small popcorn, an HD download of the movie when it hits home video and a poster.  If it's successful, they will most likely expand it and apply it more of their upcoming films.
Arnold says Terminator 5 will most likely shoot in early 2014:   Speaking of Paramount, the studio recently acquired the rights to Terminator and Arnold mentioned at an interview in Austria that he believes the fifth entry in the franchise will start shooting in early 2014 and he'll be back starring in the title role, not just as a cameo.  James Cameron will apparently regain the Terminator rights in 2019.
Ubisoft announces a bunch of video game movies:  Ubisoft took a page from Marvel and took over production of movie adaptions of their properties, the first out of the gate most likely being Assassin's Creed starring Michael Fassbender.  At E3 this week, they announced that Michael Bay will be producing a Ghost Recon movie and there will be films of Far Cry, Watch Dogs and Raving Rabbids.  The Rabbids will also be getting a cartoon on Nickelodeon.
Mad Max game announced at Sony press conference: Everyone's favorite post-apocalyptic Road Warrior will be coming to next gen consoles, as announced at Sony's big press conference during E3.  The game is being developed by Avalanche Studios, who made the fantastic Just Cause games.  If their previous games are any indication, the Mad Max game will most likely be an open world action/adventure game.  It's not clear if Max will be based on Mel Gibson or the upcoming reboot starring Tom Hardy, or if this ties into the Hardy movie in any way.
Fox buys Choose Your Own Adventure IP:  A staple of 80's and 90's kids were the Choose Your Own Adventure books, where you made a series of choices that affected the outcome of the story and you either won or you died horribly.  Fox has bought the IP and announced a "cross platform" revival, which could mean movies, tv shows or games, who knows?
Man of Steel 2 and Justice League moving forward: Man of Steel just came out (to extremely mixed reviews) but DC is apparently moving forward with both a sequel and the ultimate end goal, a Justice League movie.  David Goyer has apparently been tasked with writing a script for Justice League and Man of Steel 2.
I'm like the J. Jonah Jameson of Everything Action, writing and editing and constantly demanding pictures of Spider-Man.
arnold
assassin's creed
choose your own adventure
david goyer
far cry
fox
ghost recon
justice league
mad max
man of steel 2
mega ticket
michael bay
michael fassbender
news shotgun
paramount
raving rabbids
terminator
ubisoft
video game
watch dogs
world war z