July Movie Preview
By Zach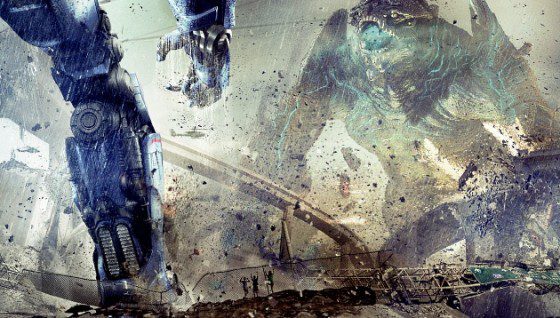 July 3rd
The Lone Ranger: Disney is hoping this is more Pirates than John Carter as they have re-teamed Johnny Depp and Gore Verbinski for a blockbuster re-imagining of the classic pulp hero.  Depp plays Tonto while Armie Hammer plays John Reid aka The Lone Ranger.
Despicable Me 2: Reformed super villain Gru is recruited by the top secret Anti-Villain League to stop a dangerous up and coming villain.  He brings along a bunch of new gadgets and his lovable army of Minions to save the day.
Kevin Hart: Let Me Explain: Culminating his "Let Me Explain" tour last year, Kevin Hart delivers his material in front of a sold out show in Madison Square Garden.
July 12th

Pacific Rim: After a swarm of giant monsters enters our world through a rift in the Pacific Ocean, the major nations of the Earth develop an army of giant robots called Jaegers to stop them from destroying the world.  It's the latest from Guillermo Del Toro.
Grown Ups 2: Adam Sandler and the gang from the original Grown Ups (sans Rob Schneider) are back for more wacky hijinks.
July 17th
Turbo: After he accidentally ends up in the nitrous oxide tank of a street race car, snail Turbo undergoes a drastic transformation that gives him super speed and may let him follow his dream of being in the Indy 500.
July 19th

The Conjuring: Based on a true story, paranormal investigators Ed and Lorraine Warren head to a farmhouse where a family is experiencing horrifying events.
RIPD: Based on a comic, RIPD or the Rest in Peace Division finds cop Ryan Reynolds killed in action but forced into the paranormal law enforcement agency to keep evil spirits from destroying the world of the living.  He's teamed with a decorated wild west law man, played by Jeff Bridges
Red 2: Former CIA agent Frank Moses is trying to live a quiet life with his new girlfriend Sarah when he's drawn back into the world of espionage when a portable nuclear device goes missing and he ends up as the prime suspect.
July 26th

The To Do List: Aubrey Plaza stars as a high school senior who makes a list of things she has to accomplish before she heads off to college, most of the things being of a sexual nature.
The Wolverine: Logan is invited to Japan by an old acquaintance who offers him a chance to lose his immortality but Logan may need to keep it for a while longer as ninjas, Yakuza and the villainous Silver Samurai all seem to want a piece of him.
I'm like the J. Jonah Jameson of Everything Action, writing and editing and constantly demanding pictures of Spider-Man.
despicable me 2
grown ups 2
july movie preview
kevin hart
Other Stuff
pacific rim
red 2
RIPD
the conjuring
the lone ranger
the to do list
the wolverine
turbo