August Movie Preview
By Zach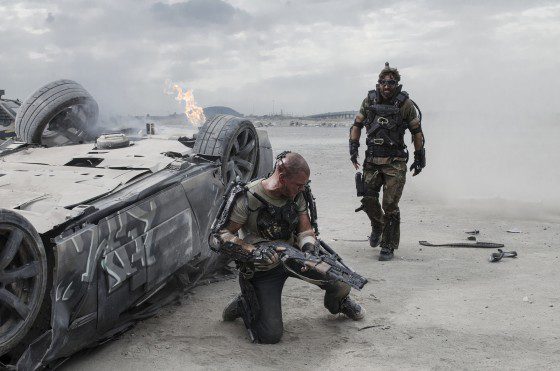 August 2nd
2 Guns: Denzel Washington and Mark Wahlberg team up as agents from different agencies after a failed bank robbery for a drug cartel blows both of their covers.
August 7th
Percy Jackson: Sea of Monsters: The mythological YA series returns as Percy and his friends must go on a quest to recover the legendary Golden Fleece in order to save their home.
We're the Millers: A bumbling pot dealer is offered a big payday if he can smuggle back a shipment from Mexico and gathers a fake family, including his stripper neighbor, in order to avoid suspicion.
August 9th
Elysium: Neill Blomkamp's follow up to District 9 finds Matt Damon as blue collar factory worker in a dystopian future who is given five days to live after an accident and decides to do whatever it takes to get to Elysium, a space station where the world's wealthy live without crime, disease or any other concerns.
Planes: From "the skies above the world of Cars", Planes is a spin off that follows lowly crop duster, Dusty, who dreams of being an air race champion.
August 16th
Jobs: Ashton Kutcher stars as Steve Jobs and this biopic follows his rise from a small garage in Silicon Valley to a cultural icon and innovator.
Kick-Ass 2: Hit Girl and Kick Ass are joined by new superhero allies as they face down a group of supervillains led by The MotherF***er.
Lee Daniels' The Butler: Forest Whitaker stars as Cecil Gaines, a butler in the White House who witnessed many of the most important events of the 60's and 70's.
Paranoia: Liam Hemsworth stars as a hot shot corporate spy who gets caught between two powerful rivals, played by Harrison Ford and Gary Oldman.
August 21st

The Mortal Instruments: City of Bones: Another YA fantasy/action/romance series is adapted for the big screen as Lily Collins stars as a seemingly ordinary girl who discovers she has magical abilities and uncovers a secret magical world in a quest to save her kidnapped mother.
August 23rd
The World's End: A group of friends reunite for an epic pub crawl but may be humanity's only hope when apocalyptic events start happening.
You're Next: A family reunion turns deadly when a group of animal mask wearing psychopaths invade the family's vacation home.
August 28th
Closed Circuit: Eric Bana and Rebecca Hall star as British defense lawyers who take on the case of defending an alleged terrorist but may be targets of a conspiracy.
August 30th
Getaway: A man whose wife is kidnapped steals a car and makes the car's owner his unwitting partner in his quest to rescue his wife.
One Direction: This is Us 3D: The tween band is highlighted in a concert film/biography
I'm like the J. Jonah Jameson of Everything Action, writing and editing and constantly demanding pictures of Spider-Man.
2 guns
august movie preview
closed circuit
elysium
getaway
kick ass 2
mortal instruments
paranoia
percy jackson
planes
summer 2013
the butler
the world's end
we're the millers
you're next