Phillip Seymour Hoffman (1967-2014)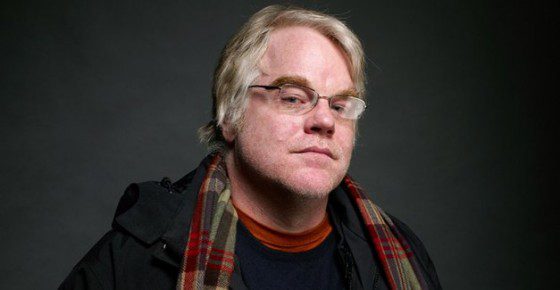 As everyone was gearing up for the Super Bowl yesterday, the news came out that Phillip Seymour Hoffman died of what is suspected is a drug overdose on either Saturday night or early Sunday, he was 46.
Obviously drugs are not the answer to any problem, in my opinion, and who knows what Hoffman was dealing with but that's not what we should be focusing on when he had such an insanely prestigious acting career.
He came on the scene in a 1991 episode of Law & Order and appeared in movies like Scent of a Woman before appearing in what I would consider his first major co-starring role as the Van Halen loving storm chaser Dusty in Twister:
The year after, 1997, he co-starred in Boogie Nights and that's pretty much where he took off with a string of fantastic roles in The Big Lebowski, Patch Adams, Flawless, Magnolia, Almost Famous and Punch Drunk Love.
One of my favorite roles of Hoffman was when he played sleazy crime reporter Freddie Lounds in 2002's Red Dragon, being involved in the most memorable scene of that movie, the "Do You See?" scene with Ralph Fiennes' "Tooth Fairy".
Hoffman won the Oscar in 2005 for his role as Truman Capote in the bio pic Capote after more great roles in movies like Along Came Polly and Cold Mountain.
http://www.youtube.com/watch?v=mwpVqRLsVSI
In 2006, he had what is, my personal favorite role, playing Owen Davian in Mission Impossible III, the closest we'll ever get to Hoffman playing a Bond villain.
He's also appeared in movies like Moneyball, Synecdoche, NY, Doubt, The Invention of Lying, Pirate Radio, The Ides of March and The Master and most recently was seen as Plutarch Heavensbee in The Hunger Games: Catching Fire.  The one silver lining is that his death won't effect the release of either Part 1 or 2 of Mockingjay, unlike what unfortunately happened to Fast 7 with Paul Walker's death.  There were also a few other projects in various forms of completion at the time of his death, like God's Pocket, directed by Mad Men's John Slattery.
Even if it was just one scene, Hoffman usually took whatever he was in to the next level and leaves a huge pair of shoes to fill.  What are some of your favorite Hoffman movies or scenes?
I'm like the J. Jonah Jameson of Everything Action, writing and editing and constantly demanding pictures of Spider-Man.
almost famous
boogie nights
capote
doubt
flawless
freddie lounds
magnolia
mission impossible III
moneyball
News
owen davian
patch adams
Phillip Seymour Hoffman
pirate radio
punch drunk love
red dragon
RIP
the big lebowski
the ides of march
the master
the tooth fairy
twister
woodrow dolarhyde