Everything Action at PAX East 2014
Warning
: Trying to access array offset on value of type bool in
/home/everyt62/public_html/wp-content/plugins/wp-social-sharing/includes/class-public.php
on line
81
Although our focus is on Movies and TV here at Everything Action, all of us are massive gamers and, while I didn't attend as press, I was still super excited for the chance to head to Boston's most massive convention, PAX East, this past weekend.  I was the lone member of Everything Action attending but I went down with our friend Alex from www.theretroave.com, who's going to have a ton of video interviews with various indie developers over on their site.
If you've never been to a PAX convention before, it is everything nerdy condensed into the massive Boston Convention Center.  I think they use literally ever nook and cranny of that convention center for the various panels, vendors, food and free play areas.  The expo floor itself is the main attraction, featuring booths from massive companies like Ubisoft, Bethesda and games like League of Legends and Wildstar.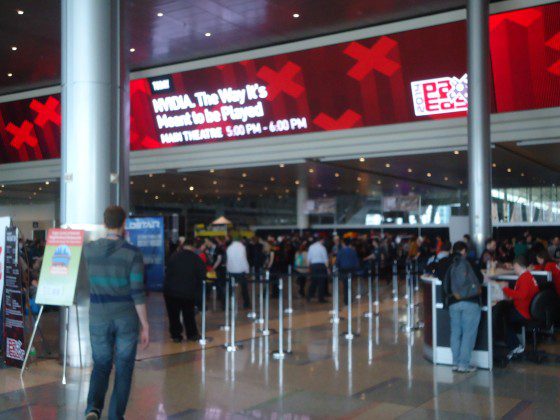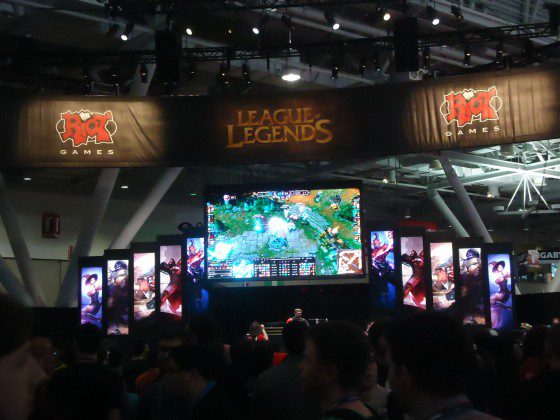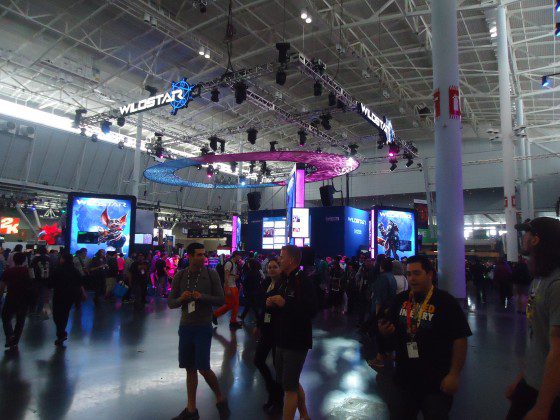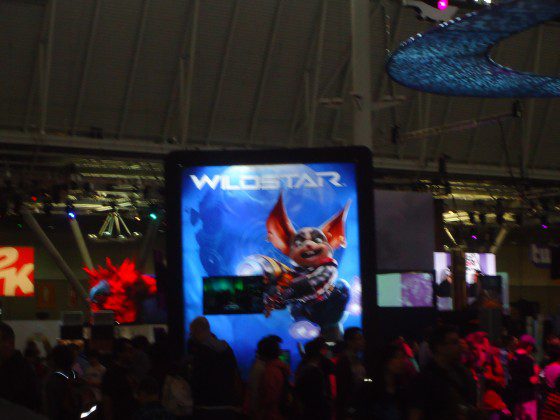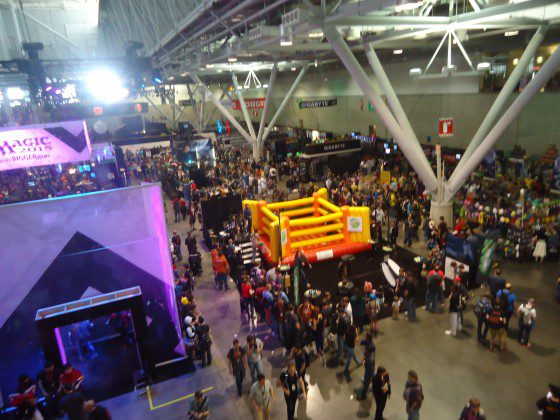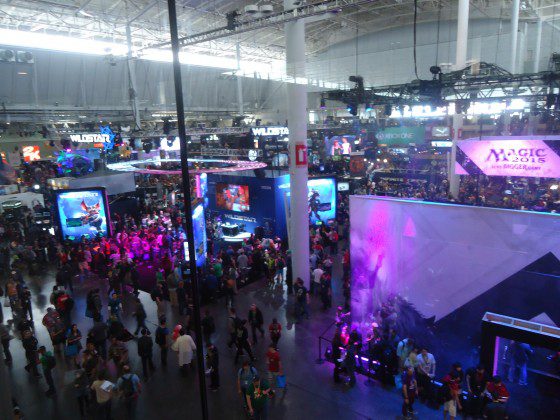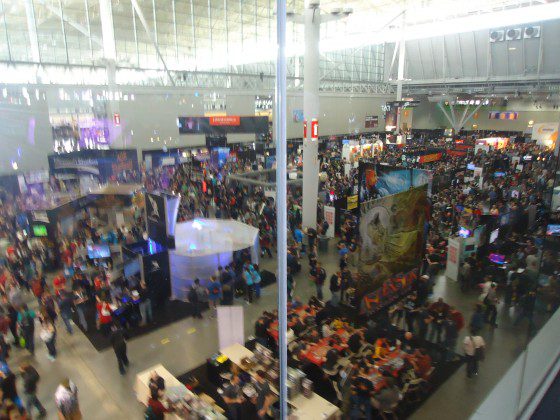 The two coolest booths were probably Bethesda, who were showing off the new Wolfenstein game with a couple of insane trailers playing on massive screens: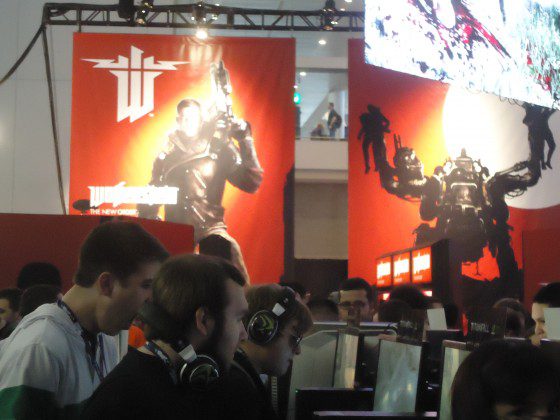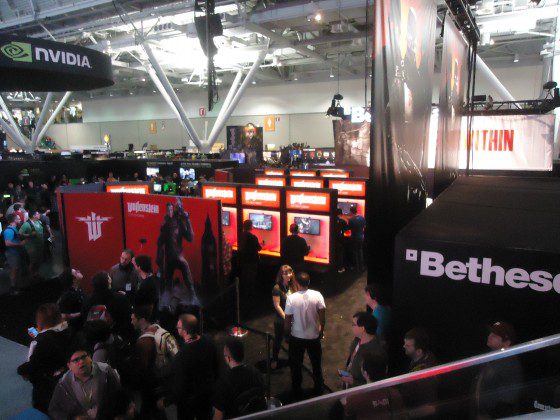 and Gearbox who were dual promoting the upcoming Borderlands "Pre-Sequel" and the co-op shooter, Evolve, featuring horrific looking genetic monsters/aliens in a Left 4 Dead style game.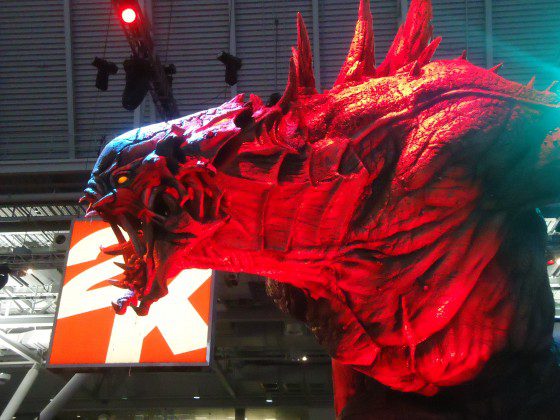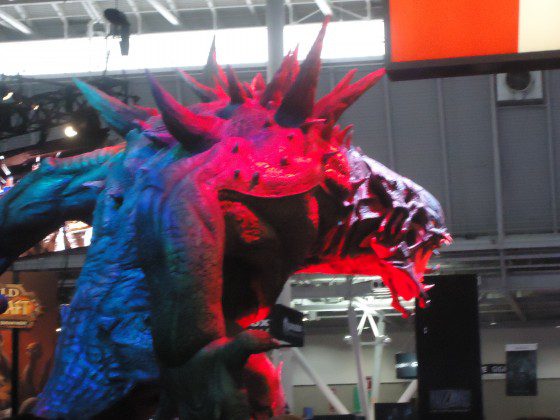 As massive as the expo floor is, it's only half the main convention floor with the other half being the tabletop area, where you can play any of the hundreds of games available to check out and massive tournaments for games like Magic the Gathering.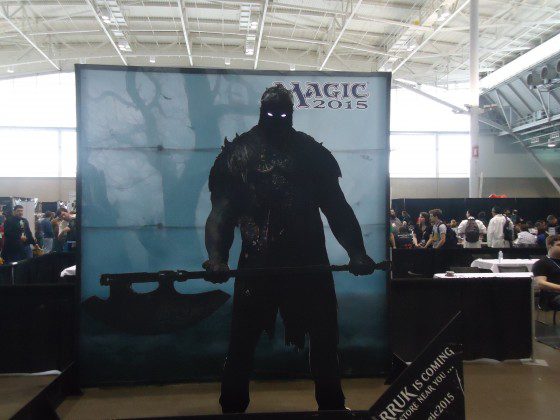 On Saturday night, we took a break from the endless walking and tried out the game Little Dead Riding Hood, from Twilight Creations, maker of the Zombies!!!! game and it's many expansions. Each player takes on the role of Little Red Riding Hood, who is armed with a pistol and must brave the zombie werewolf infested woods to get to Grandma's house alive.   We realized about halfway through that we were playing it completely wrong, but, in our defense, the instructions were kind of vague.  Zombies!!! is a much clearer and more fun game, IMHO.   While at PAX I bought a couple of games, Munchkin Impossible, which is the spy/James Bond flavor of Munchkin, replacing the fantasy races and classes with specialties and nationalities, and Boss Monster, where you are competing with the other players to build a 16-bit RPG dungeon to lure in heroes and kill them.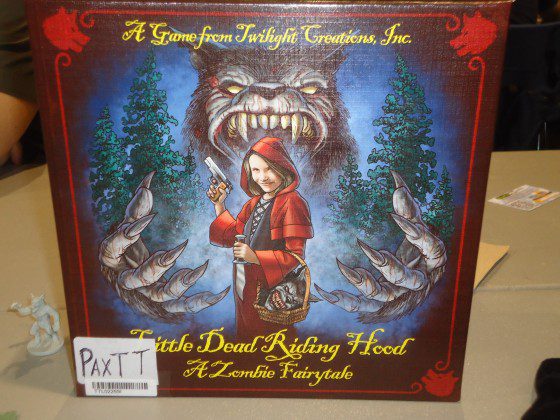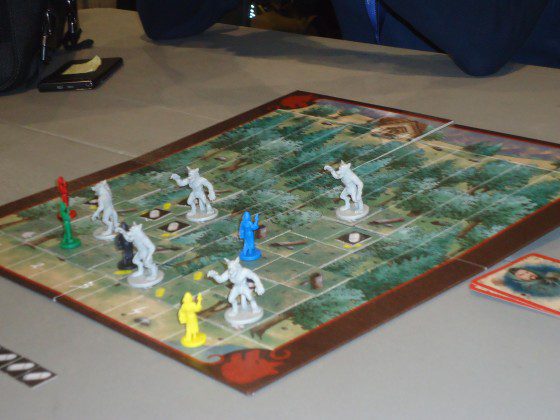 One of my favorite things was back this year and that's the Classic Arcade that is put on by American Classic Arcade Museum.  There were a bunch of classics like Galaga, Space Invaders, Crystal Castles and Asteroids but the two highlights for me were The Real Ghostbusters game, where a trio of Ghostbusters blast their way through a top down shooter to fight various ghosts and creatures.
https://www.youtube.com/watch?v=kZFiKxFnEmE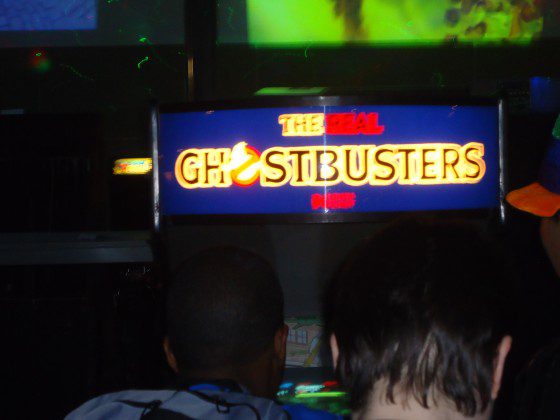 and an actual Fix It Felix Jr machine from Wreck It Ralph: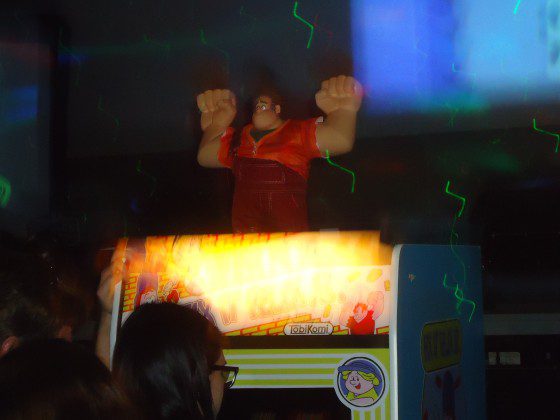 The joystick was a little wonky on the Fix it Felix machine but it was definitely awesome to play it in that format.  There were also a couple of classic pinball machines and laserdisc games like Space Ace and Dragon's Lair II.
As far as games I actually played on the floor, I didn't play any of the bigger games because the lines for them were ridiculous but I played a bunch of the more indie games, here's a quick rundown.
Aztez: A cross between a turn based strategy game and a side scroller beat em up, you try to maintain order and power in the Aztec empire with a very cool black and white art style.
Sniper Elite III: The latest entry in the WWII action series finds your character in Africa hunting down Nazi Afrika Corps and trying to stop them from unleashing a super weapon.  The trademark insanely detailed headshots are back as is the focus on stealth and positioning.
Little Alchemist:  A fun RPG game where you are combining various elements to create new, more powerful items and characters.  You can combine a snake and fire for instance to get a dragon or a superhero and magic to get a magician.
Crowman and Wolfboy: One of the big Indie game's highlight by PAX at the Indie Megabooth, you control a pair of dark creatures who are trying to escape to the mythical world of "humans" before the darkness swallows them.  You swipe to jump and avoid various obstacles while trying to collect orbs and navigate levels.
Game of Thrones Ascent: Started to play this on Facebook and it's now available on iOS, you basically create a new lord of Westeros and navigate your way through the politics and battles of Game of Thrones, making decisions that will effect your standing with the various families.  Also, they were letting you get your picture in front of the Iron Throne:
Overall, it was an absolute blast of a weekend with an overwhelming amount of things to see and do.  If you are even remotely interested in games or nerd culture and have never been to a PAX, it is something you have to do at least once in your life.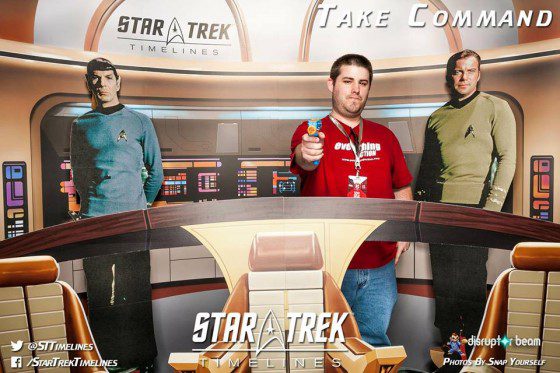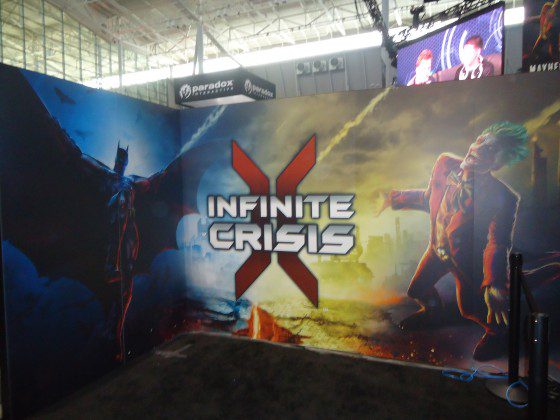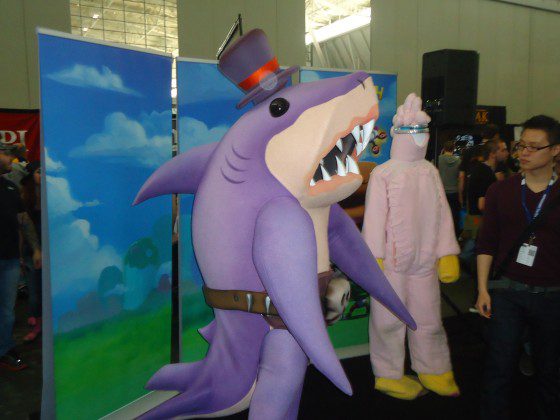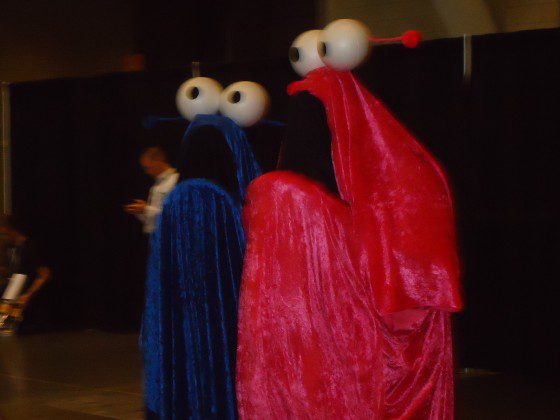 I'm like the J. Jonah Jameson of Everything Action, writing and editing and constantly demanding pictures of Spider-Man.
appointment with FEAR
aztez
bethesda
broforce
Conventions
crowman and wolfboy
evolve
fix it felix jr
game of thrones ascent
gearbox
league of legends
little alchemist
little dead riding hood
munchkin impossible
nerd culture
PAX East
robot roller derby disco dodgeball
star trek timelines
super comboman
tabletop gaming
the real ghostbusters
the retro ave
tiny dice dungeon
video games
wildstar
wolfenstein
wreck it ralph