Battle at the Box Office 6/16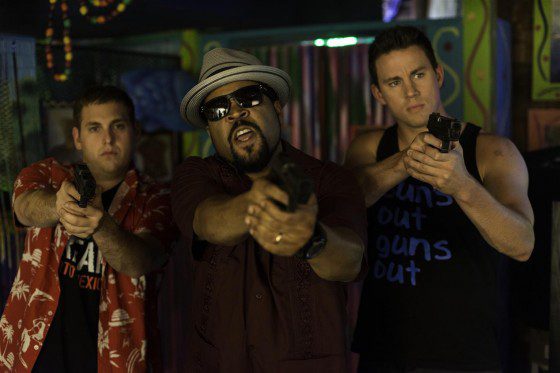 Phil Lord and Chris Miller cemented themselves as an A-List directing team as their second movie of the year was just as massive as their first.  22 Jump Street easily won the box office with a massive $60 million opening, the second best R rated comedy opening of all time behind The Hangover Part 2.  It's way up from 21 Jump Street's opening weekend and also crushed all the other R rated comedies that have come out this year.  There's not really any similar comedies coming out for a while and the strength of it's critical and audience reception should help it stay in the top 5 for a long while this Summer.
In second was How to Train Your Dragon 2, which had what would normally be a successful $50 million opening but, considering the love for the first film and massive hype, Dreamworks is most likely considering it a disappointment.   It also should have benefited from being all ages and prompting more 3D ticket sales.  There isn't really another family animated movie for the rest of the summer, so it should remain fairly steady as the weeks go on.
Maleficent, with direct competition in the family arena, dropped to third with another $19 million and has made over $160 million domestic and almost $300 million worldwide.
Edge of Tomorrow, with word of mouth letting people know it's actually awesome, didn't drop too far from last weekend with another $16 million, putting it just over $50 million for it's two weeks out.
After winning the box office last weekend, the front loaded The Fault in Our Stars plummeted to fifth place with $15.7 million, a steep 67% drop.
Further down the list, the other R rated comedies were all forced down to the bottom of the top 10 by 22 Jump St, with A Million Ways to Die in the West probably being most crushed by the direct competition.
I'm like the J. Jonah Jameson of Everything Action, writing and editing and constantly demanding pictures of Spider-Man.
22 jump st
a million ways to die in the west
Battle at the Box Office
edge of tomorrow
how to train your dragon 2
lord and miller
maleficent
r rated comedy
the fault in our stars