Star Wars: Episode VII The Force Awakens Trailer
By Tony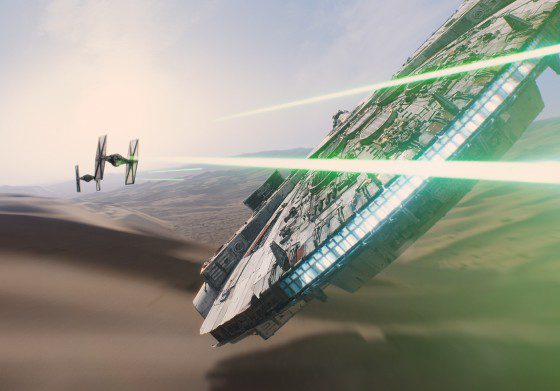 It's here and it's EPIC!!
(Edit by Zach: Lots to digest in this first trailer, there's new Stormtrooper armor, droids, vehicles and, most importantly, what looks like a Sith with a hilted lightsaber.  The X-Wings, TIE Fighters and Millenium Falcon are all back and it looks JJ is going to bringing the same style of spaces action that he brought to Star Trek, the shot of the Falcon fighting TIEs and the X-Wings skimming over the water of some planet are both incredible.  There's also a snippet of the new score by John Williams in there as well.  None of the OG cast but we do get our first looks at John Boyeaga, Daisy Ridley and Oscar Issac and the V/O in the trailer is thought to be possibly Andy Serkis)
The Force Awakens on Dec 15 2015
You have never seen Batman and Tony in the same room. Just sayin'.
andy serkis
anthony daniels
c-3po
carrie fisher
daisy ridley
december 2015
episode VII
han solo
harrison ford
JJ Abrams
john boyeaga
luke skywalker
mark hamill
millenium falcon
oscar issac
princess leia
r2-d2
star wars
the force awakens
tie fighters
x-wings