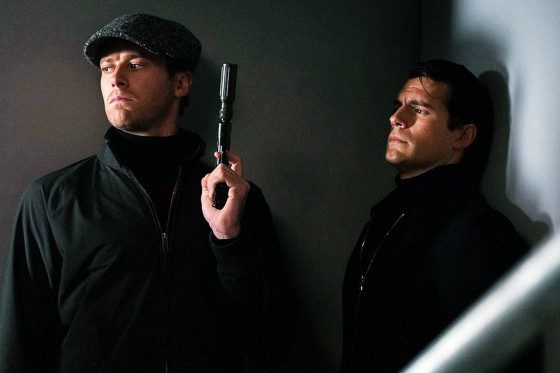 August 7th
Fantastic Four: Four young outsiders teleport to an alternate and dangerous universe which alters their physical form in shocking ways. The four must learn to harness their new abilities and work together to save Earth from a former friend turned enemy.
The Gift: A young married couple's lives are thrown into a harrowing tailspin when an acquaintance from the husband's past brings mysterious gifts and a horrifying secret to light after more than 20 years.
Ricki and the Flash: A musician who gave up everything for her dream of rock-and-roll stardom returns home, looking to make things right with her family.
Shaun the Sheep Movie: When Shaun decides to take the day off and have some fun, he gets a little more action than he bargained for. A mix up with the Farmer, a caravan and a very steep hill lead them all to the Big City and it's up to Shaun and the flock to return everyone safely to the green grass of home
August 14th
The Man from UNCLE: In the early 1960s, CIA agent Napoleon Solo and KGB operative Illya Kuryakin participate in a joint mission against a mysterious criminal organization, which is working to proliferate nuclear weapons.
Straight Outta Compton: The group NWA emerges from the streets of Compton, California in the mid-1980s and revolutionizes pop culture with their music and tales about life in the hood.
Underdogs: A young man named Amadeo sets off on an unexpected adventure with the players of his beloved Foosball game.
August 21st
American Ultra: A stoner – who is in fact a government agent – is marked as a liability and targeted for extermination. But he's too well-trained and too high for them to handle.
Hitman: Agent 47: An assassin teams up with a woman to help her find her father and uncover the mysteries of her ancestry.
Sinister 2: A young mother and her twin sons move into a rural house that's marked for death.
August 26th
No Escape: In their new overseas home, an American family soon finds themselves caught in the middle of a coup, and they frantically look for a safe escape in an environment where foreigners are being immediately executed.
August 28th
We Are Your Friends: An aspiring DJ looks to make it in the electronic music scene
I'm like the J. Jonah Jameson of Everything Action, writing and editing and constantly demanding pictures of Spider-Man.
american ultra
august 2015
fantastic four
hitman: agent 47
movie preview
no escape
ricki and the flash
shaun the sheep
sinister 2
straight outta compton
the gift
the man from UNCLE
underdogs
we are your friends