Most Anticipated Movies of 2016
By Zach
2015 was a pretty great year for movies and 2016 has the potential to be even bigger with the long awaited big screen debut of the Merc with a Mouth, two epic superhero battles, the first "Star Wars Story" with Rogue One and so much more.  Here are some of the movies we are looking forward to this year, let us know if you agree and what else you are looking forward to.
Hail, Caesar! (2/5): The last few Coen Brother movies have been kind of depressing and small scale but Hail, Caesar looks like it's back to the wacky crime capers we love them for, like The Big Lebowski or Fargo.  Josh Brolin is the "fixer" for a 50's Hollywood studio and he has to find out what happened to the star of their latest historical epic, played by George Clooney.  Channing Tatum, Scarlett Johansson, Jonah Hill and tons of other actors fill out the cast and it just looks like a blast.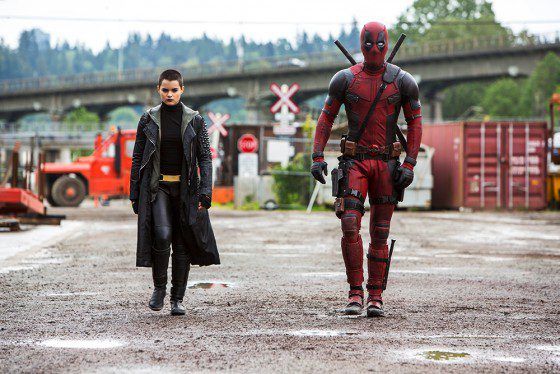 Deadpool (2/12): If Deadpool, the movie, is half as good as it's marketing campaign so far, we are in for one hell of a raunchy and fun superhero movie.  Superfan Ryan Reynolds is in the suit as Wade Wilson and seems like the perfect person to deliver all the snark we expect from DP and there's TJ Miller, Gina Carano, Ed Skrein, Morena Baccarin and Brianna Hildebrand co-star.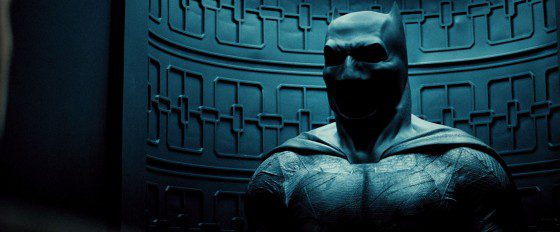 Batman v Superman: Dawn of Justice (3/25): Everything about DC's attempts at a cinematic universe is riding on this movie and it's either going to be one of the greatest superhero films ever or a gigantic clusterfuck as things pick up from the end of Man of Steel with Bruce Wayne (Ben Affleck) deciding something has to be done about this alien Superman (Henry Cavill), whose battle with General Zod left most of Gotham in ruins.  Amy Adams, Jesse Eisenberg, Gal Gadot (as Wonder Woman) and Jeremy Irons co-star and Zack Snyder is back to direct from Man of Steel.
Ratchet & Clank (4/29): I think we are all big fans of the Playstation games here at Everything Action and, especially the PS3 trilogy, already looked movie quality with it's animation style and now it's actually making the jump to the big screen with an adaptation of the first game on the PS2.  The thing that makes me think this might be one of the best video game movies ever is that the original voice cast for Ratchet, Clank and Captain Qwark are voicing their characters in the movie, backed by actors like Paul Giamatti and Sly Stallone, and it seems like the game's humor is fully transferred to the movie.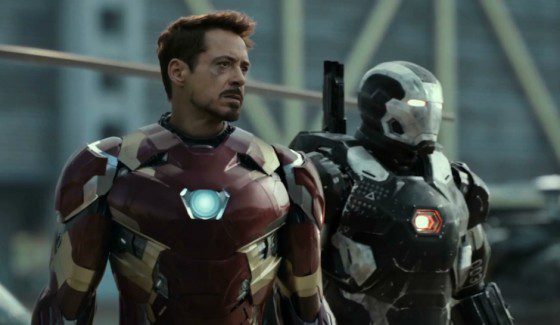 Captain America: Civil War (5/6): Steve Rogers (Chris Evans) and Tony Stark (Robert Downey Jr) battle it out over both a newly written regulation regarding superhero activity following the events of Age of Ultron and over the fact that The Winter Soldier aka Bucky Barnes has regained his memory but is the most wanted man in the world for his attack on SHIELD.  Pretty much all the heroes minus Hulk and Thor choose sides and battle it out with new additions like Black Panther and, finally, Spider-Man are somewhere in the middle.  The Russo Brothers are back to direct following Winter Soldier.
The Nice Guys (5/20): Shane Black returns to his mismatched partners/crime caper roots with Russell Crowe and Ryan Gosling teaming up in Los Angeles in the 1970's to find a missing girl who may have ties to the mob.  It looks like Shane Black's great banter is in full effect and hopefully this will be the spiritual successor to Kiss Kiss, Bang Bang.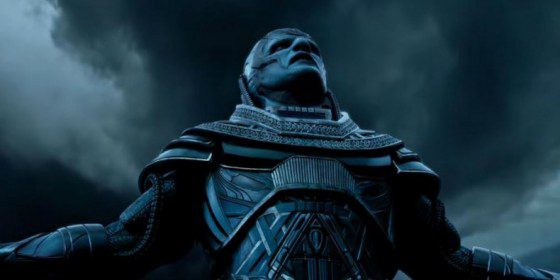 X-Men: Apocalypse (5/27): The third entry in the kind of rebooted prequel X-Men universe finds Bryan Singer back behind the camera as Apocalypse (Oscar Issac) arrives in the 80's to give the X-Men their greatest test yet.  There are tons of either brand new additions or young versions of charcters from the original trilogy like Jubilee, Angel, Psylocke, Nightcrawler, Cyclops and Jean Grey and all the main cast from the previous movies like Jennifer Lawrence, James McAvoy and Michael Fassbender are back as well.  The timeline is still very loose and there lots of questions about how everything ties together but both First Class and Days of Future Past were tons of fun, so hopefully this will keep that up.
TMNT: Out of the Shadows (6/3): I think we are all very cautiously optimistic about this one based on a couple things.  First, Stephen Amell is Casey Jones and second, Bebop and Rocksteady are making their film debut and look great.  There's also the possibility of Krang or some representation of Dimension X as well and it just overall looks like it's embracing the cartoon much more than the first movie but there's still some of that weird Michael Bayness in there as well.
Warcraft (6/10): There are a bunch of big video game adaptations this year and Warcraft is maybe the biggest.  Based on the original RTS games and not World of Warcraft, Duncan Jones tells the story of the initial meeting of the Orcs and Humans and how a pair of heroes on both sides try to prevent an all out war between the races.  Travis Fimmel from Vikings and Toby Kebbell from the Planet of the Apes films co-star.
Independence Day: Resurgence (6/24): 20 years in the making, Independence Day makes it's return to the big screen with an even great alien threat arriving to try and take over or destroy the Earth.  In the time since the first movie though, humanity has combined the recovered alien tech with their own weapons to make new types of gun emplacements and fighter jets, but even those might not be enough.  Jeff Goldblum, Judd Hirsch, Bill Pullman and Vivica A. Fox return from the first movie, joined by Liam Hemsworth, Maika Monreo, Sela Ward and Jessie Usher.
Star Trek Beyond (7/22): The rebooted Star Trek series becomes a trilogy with the third movie, with Justin Lin taking over directing from JJ Abrams.  A lot of fans were completely irate over the Beastie Boys heavy trailer for this movie but, having no real ties to the original series, it seems like it could be a ton of fun and the new cast has been great together in the previous movies.  Plus, Idris Elba is the evil new alien enemy and Simon Pegg co-wrote the script.
The New Bourne Movie (7/29): We don't even know the official title yet but the fact that Matt Damon and Paul Greengrass are back for another Bourne movie is enough to get excited about.  From the little info we have, Jason Bourne is still trying figure out who he is and his quest will lead him to locations like Las Vegas and there are new characters played by Alicia Vikander and Tommy Lee Jones.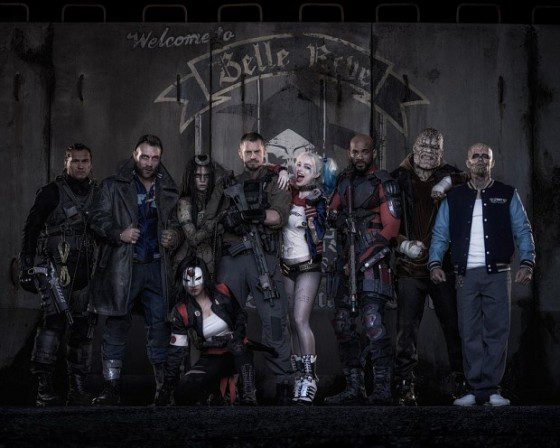 Suicide Squad (8/5): The other big entry in DC's Cinematic Universe, Suicide Squad features the big screen debut of fan favorite Harley Quinn (a seemingly perfectly cast Margot Robbie) and the new Joker for this connected universe, played by Jared Leto.  There's also Will Smith as Deadshot, Jai Courtney as Captain Boomerang, Joel Kinnaman as Rick Flagg and a bunch more crazy characters.  David Ayer is directing and he's very hit or miss, he directed one of the worst Schwarzenegger movies ever with Sabotage but then followed up with a pretty great World War II movie in Fury.
Kubo and the Two Strings (8/19): We've loved pretty much every entry from stop motion masters Laika so far like Paranorman and Coraline and Kubo seems like possibly their biggest and most epic movie yet as a young man in feudal Japan must try and save his village from an evil spirit.
Mechanic: Resurrection (8/26): A sequel to Jason Statham's reboot of the Charles Bronson classic, The Mechanic, Statham is back as hitman Arthur Bishop and is trying to rescue his kidnapped girlfriend.  We haven't gotten a trailer or anything of this yet but the first Mechanic is probably in the top 5 as far as Statham starring movies and Tommy Lee Jones, Jessica Alba and Michelle Yeoh co-star in this sequel.
The Magnificent Seven (9/23): Antoine Fuqua and Denzel Washington team up again with a remake of the western classic but set in the modern day with a team of mercenaries instead of gunslingers.  Denzel is joined by Chris Pratt, Lee Byung-Han, Matt Bomer, Cam Gigandet, Peter Sarsgaard, Vincent D'Onofrio, Luke Grimes and Ethan Hawke.  We haven't seen anything about this yet but the cast is great and most of the Fuqua/Washington team ups have been solid across the board, the last one being The Equalizer.
Gambit (10/7): We barely know anything about this movie except that Channing Tatum is playing the raging Cajun and the plot is about the thief and assassin guilds operating around New Orleans.  Bourne Identity and Edge of Tomorrow director Doug Liman is directing, so that definitely puts it on the radar and it's got to better than X-Men Origins: Wolverine, right?
Jack Reacher: Never Go Back (10/21): Jack Reacher was a fun little action movie that featured peak Tom Cruiseness as he was the best at literally everything and in this sequel, he's going to try and solve a new mystery around a woman from his past, played by Cobie Smulders.
Doctor Strange (11/4): Marvel's Sorcerer Supreme arrives in the MCU, played by Benedict Cumberbatch.  We only just recently got our first look at the movie but Cumberbatch looks great and the cast also includes Mad Mikkelsen, Tilda Swinton, Rachel McAdams and Chwitel Eljiofor and Sinister's Scott Derrickson is directing.  Kevin Feige has said that the Quantum Realm in Ant-Man is just the tip of the iceberg of the crazy alternate dimensions we are going to see in Doctor Strange, which sounds like exactly what we want from a Doctor Strange movie.
Fantastic Beasts and Where to Find Them (11/18):  A spin-off of the Harry Potter universe, Eddie Redmayne plays Newt Scaramander, who is the preeminent magizoologist in the magical world but a number of creatures he's collected escape and cause havoc in 1920's NYC.  The setting and the time period are probably the coolest parts so far of this movie, as it's completely different from anything we've seen in the Harry Potter universe so far and the idea of hunting down a bunch of the crazy monsters seems like a fun idea.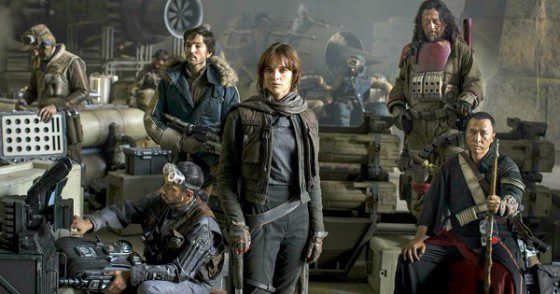 Star Wars: Rogue One (12/16): The first spin-off movie in this new era of Star Wars, this movie follows a group of rebels shortly before A New Hope as they plot to steal the Death Star plans.  Felicity Jones leads the team that includes Mads Mikkelsen, Donnie Yen, Ben Mendolsohn, Riz Ahmed and Diego Luna and Godzilla director Gareth Evans is behind the camera.  A Star Wars heist movie sounds cool but I'm a little miffed that this essentially wipes out Kyle Katarn and Dark Forces.
Assassins' Creed (12/21): Another big video game movie, Michael Fassbender enters the crazy universe of Assassin's Creed with his Macbeth director Justin Kurzel directing.  It has the same sort of structure as the games but it's telling an original story as Fassbender plays a character named Callum Lynch, who enters the world of his ancestor, 15th century assassin Aguilar, to learn the skills he needs to fight the evil Templars in the present day.
I'm like the J. Jonah Jameson of Everything Action, writing and editing and constantly demanding pictures of Spider-Man.
2016
assassin's creed
batman v superman
bourne
caesar
captain america: civil war
deadpool
doctor strange
fantastic beasts and where to find them
gambit
hail
independence day: resurgence
jack reacher: never go back
mechanic: resurrection
most anticipated
ratchet & clank
star trek beyond
star wars: rogue one
suicide squad
the magnificent seven
the nice guys
tmnt: out of the shadows
warcraft
x-men: apocalypse