Warning
: Trying to access array offset on value of type bool in
/home/everyt62/public_html/wp-content/plugins/wp-social-sharing/includes/class-public.php
on line
81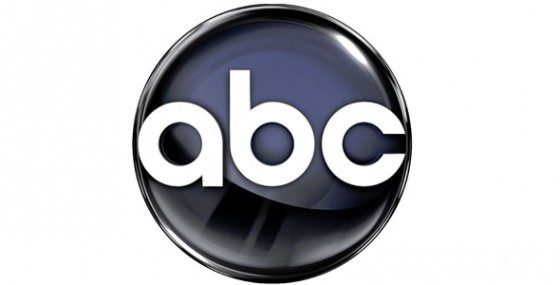 ABC cleaned house in brutal fashion late last week when all the cancellations started to hit and drew ire from the internet particularly for the cancellation of Agent Carter, which has a fan petition to get the show moved to Netflix.  They also cancelled the wonderful Muppets reboot and decided not to pick up Marvel's Most Wanted, leaving the characters Bobbi Morse and Lance Hunter in limbo.  Find out what did survive ABC's wrath and what's coming up this fall below.
Renewed:
Dancing with the Stars
Fresh off the Boat
The Real O'Neals
Agents of SHIELD
The Goldbergs
Modern Family
Black-ish
Grey's Anatomy
Scandal
How to Get Away with Murder
The Catch
Last Man Standing
Doctor Ken
Secrets and Lies
Quantico
Once Upon a Time
The Middle
American Crime
Cancelled:
Agent Carter
The Muppets
Castle
Galavant
Nashville
The Family
New Shows
Designated Survivor: While 24 moves on without Jack Bauer over at Fox, Kiefer Sutherland is becoming the President on ABC on Designated Survivor.  Playing low level cabinet member Tom Kirkman, who becomes president when a devastating attack during the State of the Union puts him in the front of the line of sucession.  He then has to figure out how to respond to the attack and a staff that doesn't think he's up to the job.  Natascha McElhone, Maggie Q and Kal Penn co-star.
American Housewife: Katy Mixon from Eastbound and Down and Mike & Molly stars as a sassy mom who has to deal with the rich and pretentious moms and kids who live in their up-scale town of Westport, CT.  Diedrich Bader co-stars as her husband.
https://youtu.be/M3_bDWTTLWc
Downward Dog: Alison Tolman from Fargo stars in this show based on a webseries that is based from the point of view of her dog, Martin, voiced by Samm Hodges, who seems to have some serious psychological issues.
https://youtu.be/15vywGIjvPk
Imaginary Mary: Adam F. Goldberg and Happy Madison bring a second show to ABC with Imaginary Mary, which stars Jenna Elfman as a woman who meets the love of her life, who is a divorced dad with three kids.  On the verge of possibly becoming a mom and wife, her imaginary friend Mary (voiced by Rachel Dratch) reappears and starts to make her question if she's ready for such a huge leap.
Speechless: Minnie Driver stars as Maya DiMeo, mom who's on a mission to make her son JJ (Micah Fowler) able to lead as normal a life as possible, despite his special needs.  The family moves to a new town that has their best bet for a full time aid for JJ to be his "voice" but JJ finds his own voice in Cedric Yarbrough, who works at the kids' new school.
Conviction: Pretty much everything Peggy Carter isn't, Hayley Atwell stars as the cocaine snorting, sex scandal magnet Hayes Morrison, who is also a lawyer and the former First Daughter.  To avoid going to jail, she agrees to head up NYC's Conviction Integrity Unit to investigate cases that may have been a wrongful conviction.  Shawn Ashmore, Emily Kinney, Manny Montana and Merrin Dungey are her team in the CIU.
https://youtu.be/yZBP6wb3xmI
Notorious: Piper Perabo and Daniel Sunjata star in this show based on the real life relationship between criminal defense attorney Mark Geragos and TV producer Wendy Walker.  Perabo plays a high powered producer who helps Sunjata's attorney by swaying public opinion on his cases on her show in exchange for exclusives as the cases progress but personal relationships make things complicated.
https://youtu.be/LllK0jMn_hs
Still Star-Crossed: The fifth(?) show from producer Shonda Rimes, Still Star-Crossed picks up the story following the deaths of Romeo & Juliet as Verona comes to the brink of war between the Montagues and Capulets and seemingly the only way for peace is for a Montague and Capulet to wed.  Wade Briggs, Anthony Head, Zuleikha Robinson and Lashana Lynch co-star.
https://youtu.be/VN4C4Ar5BLo
Time after Time: Based on both the novel and film of the same name, Time after Time follows HG Wells (Freddie Stroma) who must use his time machine to chase down his former friend Dr. John Stevenson (Josh Bowman), who is Jack the Ripper.  In the modern day, Wells teams with a young woman (Genesis Rodriguez) who is supposed to be killed by the Ripper in three days and Wells' great-grandaughter (Regina Taylor) also shows up to help him as well. Kevin Williamson, who helped create Scream and The Vampire Diaries, is one of the executive producers on the show.
I'm like the J. Jonah Jameson of Everything Action, writing and editing and constantly demanding pictures of Spider-Man.
abc
agent carter
agents of shield
american housewife
conviction
designated survivor
downward dog
fall tv 2016
imaginary mary
kiefer sutherland
News
notorious
speechless
still star-crossed
the goldbergs
the muppets
time after time
upfronts 2016