Auto Pilot: The Popcorn Kid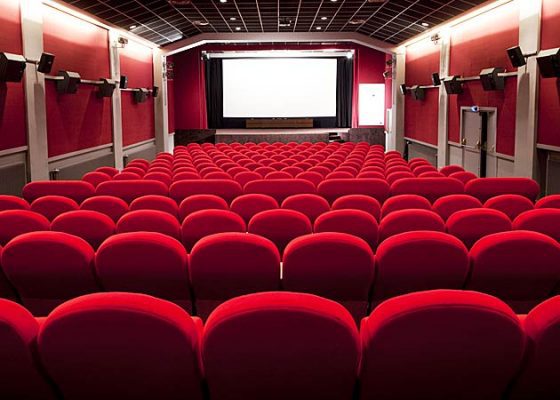 While doing one of our favorite drunk commentary warm up games, watching old 80's and 90's commerical compilations on youtube, a promo flashed past for a show called The Popcorn Kid, which seemed to be a sitcom set in a movie theater.  Having worked at a theater for over 5 years, I had to find out more and I was able to find the first episode on youtube.
Episode Title: Pilot
Original Air Date: March 23rd, 1987
Did I Know Anything Going In?: Literally zilch
https://www.youtube.com/watch?v=dh-K8XIkaKc
Debuting in 1987 on CBS, The Popcorn kid lasted six episodes before being cancelled and followed the staff of a classic movie palace style movie theater, the Majestic, that only had one theater and a massive old school projector.  It was actually produced by Barry Kemp, who also produced Newhart and Coach, which were obviously much more sucessful than The Popcorn Kid.  Our main character was Scott Creasman (Bruce Norris), a movie nerd who wants to break into the movie industry and thinks this job is his first step and he's joined by Willie (Jeffrey Joseph), the star of the local football team and Gwen, the typical over achieving nerdy but attractive girl in the vein of Annie from Community or Jessie from Saved by the Bell.  Gwen is played by Penelope Ann Miller, who is far and away the most famous person from The Popcorn Kid, as she went on to co-star in movies like The Artist, Kindergarten Cop and Carlito's Way.  One of the main plots of the pilot episode is the trio getting a new co-worker in ditzy cheerleader Lynn Holly (Faith Ford), who is only working at The Majestic because her parents are forcing her.  The manager of the Majestic is Mr. Brown (Raye Birk), who is constantly threatening to fire everyone and trying to suck up to the theater's owner, the rarely seen Mr. Tuttle.  Rounding out the cast is Marlin, the projectionist, played by John Christopher Jones, who is firmly in the quirky side character mold that would be perfected by Michael Richards a few years later in Seinfeld.  Marlin and Scott share a love of movies and the experience of seeing them in a big old theater like the Majestic, compared to the souless multiplexes that are springing up everywhere.  That's the other side plot of the pilot, as Scott manages to fast talk Mr. Tuttle over the phone to stop him from going forward with his plans to renovate the Majestic into a multiplex and instead turn it into a historical landmark for a tax break.
As far as 80's sitcoms go, The Popcorn Kid is decent but I can also see why it got cancelled.  It's harmless enough and there's a few solid lines but it's just kind of generic and nothing elicited more than a chuckle from me.  For a show about a movie theater, there's very little about what is actually playing and all the action takes place around the concession stand, which seems to be the norm for the brief glimpses of the future episodes I've seen.  There's a few scattered posters and references but if something like this was coming out today, you better believe that there would be some sort of cross promotion for whatever studio shares an owner with the network, like if it was on ABC, there would be nothing but Marvel, Star Wars and Disney.  The only major movie related plot seems to be one episode where the theater has an Ed Asner movie marathon, which is attended by the man himself.
As far as capturing what it's like to actually work at a movie theater, there are some things it gets completely true.  In most places you still have to wear horrible uniforms but fortunately they are not the baby blue full suits that Scott and the others have to wear (which would be just wrecked with grease and grime by the end of one shift) and they also nail the weirdness of the customers.  There's one guy in the pilot of The Popcorn Kid who brings a paper bag full of popcorn from home that he wants buttered and I've seen so many things that are all too similar.  There's also the constant pressure of having to upsell candy and popcorn to all the customers but thankfully we don't have to fuss with projectors anymore, so pretty much everything about Marlin's character is obsolete.
Overall, I can see why The Popcorn Kid disappeared against other, vastly superior 80's sitcoms but it's still a novelty worth checking out for movie fans and it's a solid idea that could be revisited in the future, as theaters are rife with comedic potential if you followed around the employees having to deal with the customers.  In fact, you can check out the excellent web comic Multiplex by Gordan McAlpin for exactly that kind of thing.
80's
auto pilot
barry kemp
bruce norris
cancelled
cbs
faith ford
jeffrey joseph
movie theater
penelope ann miller
raye birk
scott creasman
sitcom
the majestic
the popcorn kid