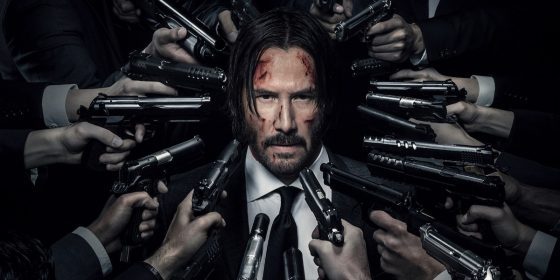 February 3rd
Rings: A young woman finds herself on the receiving end of a terrifying curse that threatens to take her life in 7 days.
The Space Between Us: The first human born on Mars travels to Earth for the first time, experiencing the wonders of the planet through fresh eyes. He embarks on an adventure with a street smart girl to discover how he came to be.
February 10th
Fifty Shades Darker: While Christian wrestles with his inner demons, Anastasia must confront the anger and envy of the women who came before her.
John Wick Chapter Two: The continuing adventures of former hitman, John Wick.
The Lego Batman Movie: Bruce Wayne must not only deal with the criminals of Gotham City, but also the responsibility of raising a boy he adopted.
February 17th
A Cure for Wellness: An ambitious young executive is sent to retrieve his company's CEO from an idyllic but mysterious "wellness center" at a remote location in the Swiss Alps but soon suspects that the spa's miraculous treatments are not what they seem.
Fist Fight: When one school teacher (Charlie Day) gets the other (Ice Cube) fired, he is challenged to an after-school fight.
The Great Wall: European mercenaries searching for black powder become embroiled in the defense of the Great Wall of China against a horde of monstrous creatures.
February 24th
Collide: An American backpacker gets involved with a ring of drug smugglers as their driver, though he winds up on the run from his employers across Cologne high-speed Autobahn.
Get Out: A young African-American man visits his Caucasian girlfriend's mysterious family estate.
Rock Dog: When a radio falls from the sky into the hands of a wide-eyed Tibetan Mastiff, he leaves home to fulfill his dream of becoming a musician, setting into motion a series of completely unexpected events.
a cure for wellness
collide
february movie preview
fifty shades darker
fist fight
get out
john wick: chapter two
rings
rock dog
the great wall
the lego batman movie
the space between us