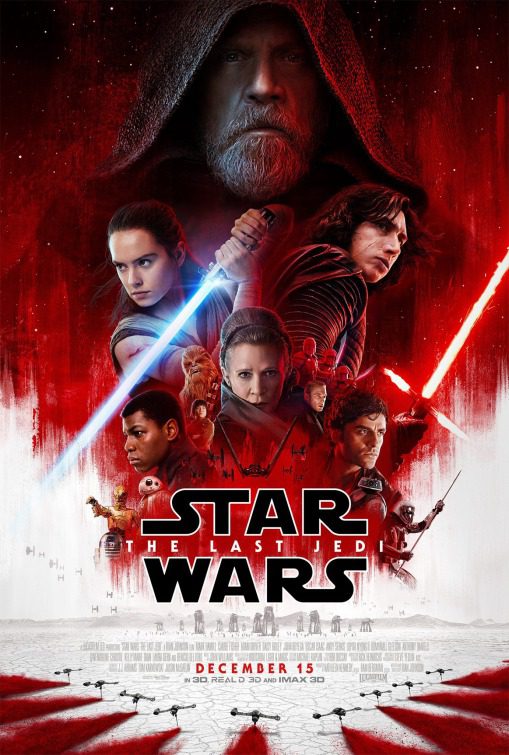 Star Wars: The Last Jedi
Starring: Daisy Ridley, Mark Hamill, Adam Driver, Oscar Isaac, Carrie Fisher, John Boyega, Benicio Del Toro, Laura Dern, Gwendoline Christie
Directed by: Rian Johnson
Plot: Having taken her first steps into the Jedi world, Rey joins Luke Skywalker on an adventure with Leia, Finn and Poe that unlocks mysteries of the Force and secrets of the past.
Rotten Tomatoes Freshness: 93%
Critic Consensus: "Star Wars: The Last Jedi honors the saga's rich legacy while adding some surprising twists — and delivering all the emotion-rich action fans could hope for"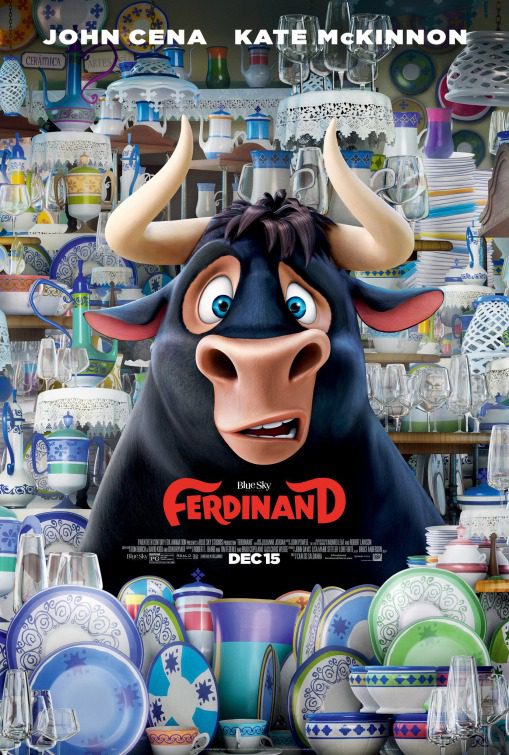 Ferdinand
Starring: John Cena, Kate McKinnon, Gina Rodriguez, Daveed Diggs, Gabriel Iglesias, Bobby Cannavale
Directed by: Carlos Saldanha
Plot: After Ferdinand, a bull with a big heart, is mistaken for a dangerous beast, he is captured and torn from his home. Determined to return to his family, he rallies a misfit team on the ultimate adventure.
RT Freshness: 80%
Critic Consensus: "Ferdinand's colorful update on a classic tale doesn't go anywhere unexpected, but its timeless themes — and John Cena's engaging voice work in the title role — make for family-friendly fun"
adam driver
Admit One
carrie fisher
daisy ridley
ferdninand
john boyega
john cena
kate mckinnon
mark hamill
new in theaters
oscar isaac
star wars
the last jedi