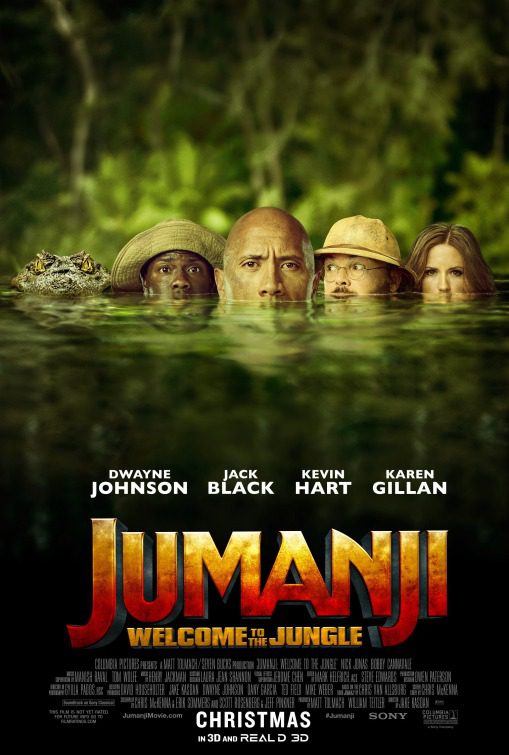 Jumanji: Welcome to the Jungle
Starring: Dwayne Johnson, Jack Black, Kevin Hart, Karen Gillan, Nick Jonas, Bobby Cannavale
Directed by: Jake Kasdan
Plot: Four teenagers discover an old video game console and are literally drawn into the game's jungle setting, becoming the adult avatars they choose.
Rotten Tomatoes Freshness: 79%
Critic Consensus: "Jumanji: Welcome to the Jungle uses a charming cast and a humorous twist to offer an undemanding yet solidly entertaining update on its source material"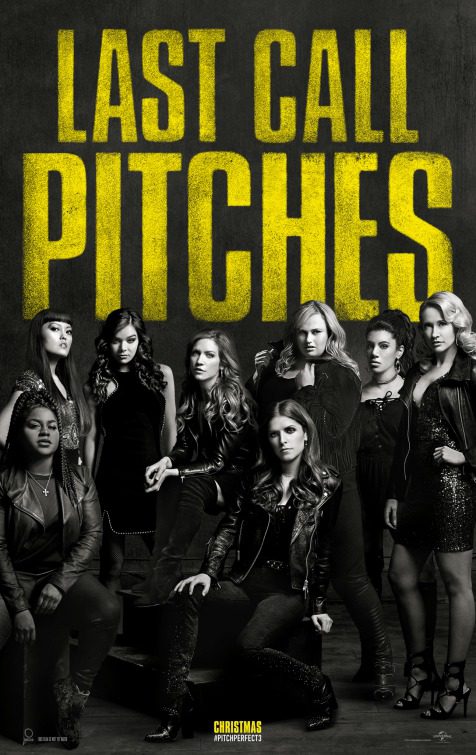 Pitch Perfect 3
Starring: Anna Kendrick, Rebel Wilson, Hailee Steinfeld, Brittany Snow, Anna Camp, Hana Mae Lee
Directed by: Trish Sie
Plot: Following their win at the world championship, the now separated Bellas reunite for one last singing competition at an overseas USO tour, but face a group who uses both instruments and voices.
RT Freshness: 28%
Critic Consensus: "Pitch Perfect 3 strains to recapture the magic that helped the original spawn a franchise, but ends up sending this increasingly unnecessary trilogy out on a low note"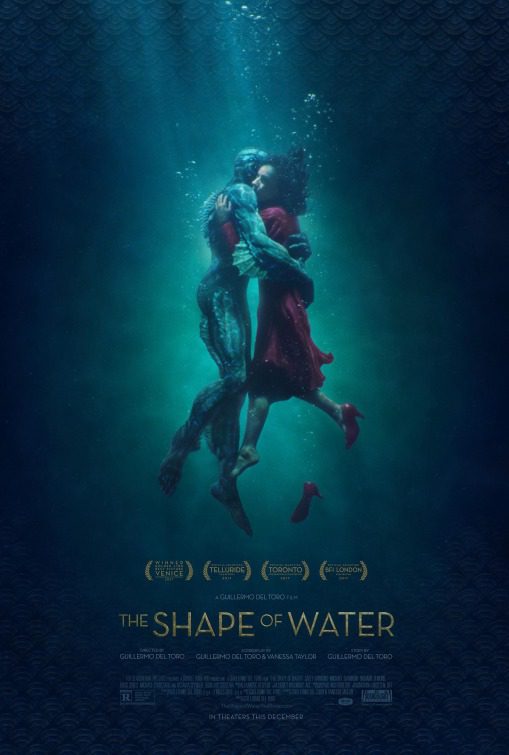 The Shape of Water
Starring: Sally Hawkins, Doug Jones, Michael Shannon, Richard Jenkins, Octavia Spencer, Michael Stuhlbarg
Directed by: Guillermo Del Toro
Plot: In a 1960s research facility, a mute janitor forms a relationship with an aquatic creature.
RT Freshness: 94%
Critic Consensus: "The Shape of Water finds Guillermo del Toro at his visually distinctive best — and matched by an emotionally absorbing story brought to life by a stellar Sally Hawkins performance"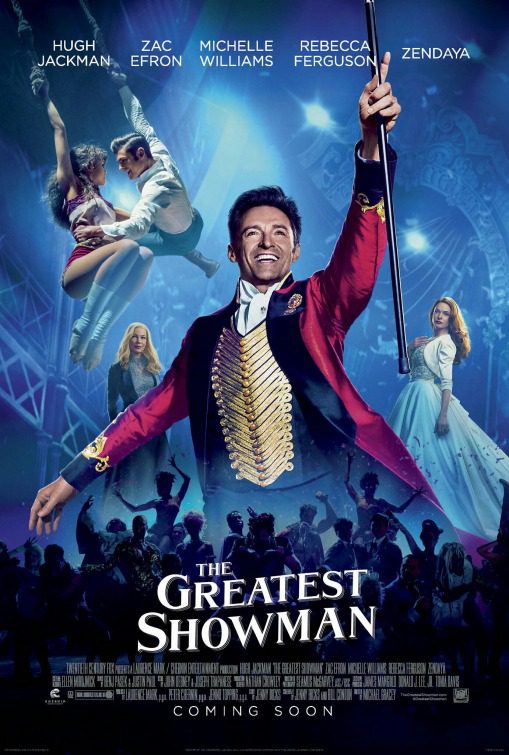 The Greatest Showman
Starring: Hugh Jackman, Zac Efron, Michelle Williams, Rebecca Ferguson, Zendaya, Paul Sparks
Directed by: Michael Gracey
Plot: Inspired by the imagination of P.T. Barnum, The Greatest Showman is an original musical that celebrates the birth of show business and tells of a visionary who rose from nothing to create a spectacle that became a worldwide sensation.
RT Freshness: 49%
Critic Consensus: "The Greatest Showman tries hard to dazzle the audience with a Barnum-style sense of wonder — but at the expense of its complex subject's far more intriguing real-life story"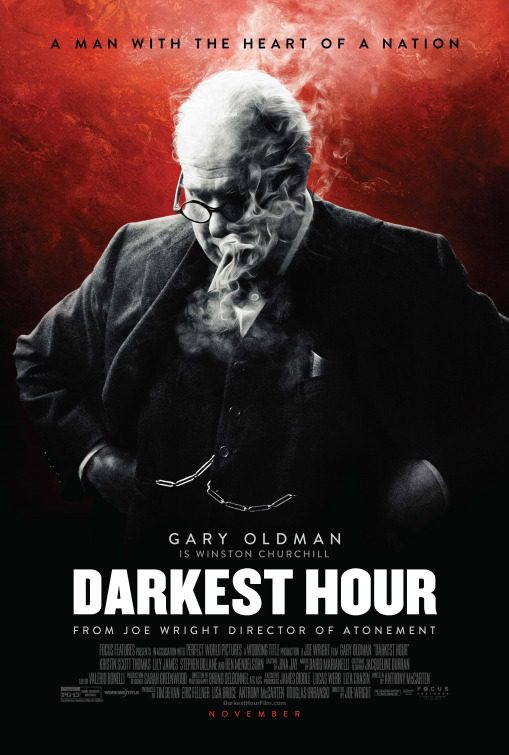 Darkest Hour
Starring: Gary Oldman, Kristin Scott Thomas, Stephen Dillane, Ronald Pickup, Ben Mendelsohn, Lily James
Directed by: Joe Wright
Plot: During the early days of World War II, the fate of Western Europe hangs on the newly-appointed British Prime Minister Winston Churchill, who must decide whether to negotiate with Hitler, or fight on against incredible odds.
RT Freshness: 84%
Critic Consensus: "Darkest Hour is held together by Gary Oldman's electrifying performance, which brings Winston Churchill to life even when the movie's narrative falters"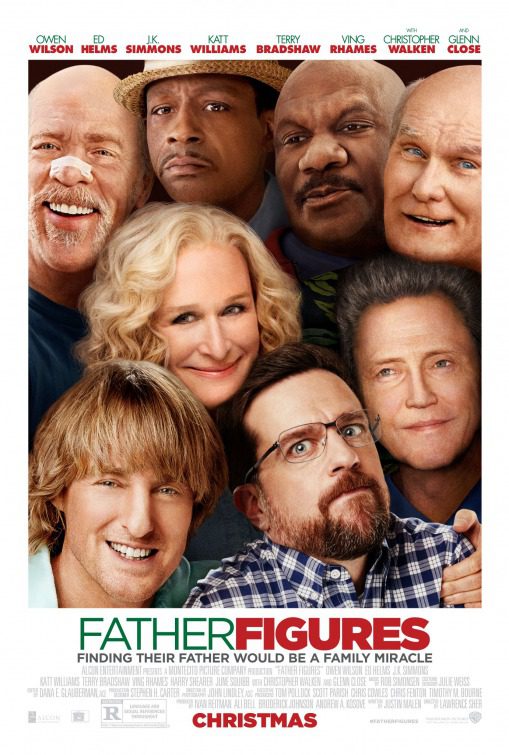 Father Figures
Starring: Ed Helms, Owen Wilson, Glenn Close, Christopher Walken, Terry Bradshaw, JK Simmons, Ving Rhames, Katt Williams
Directed by: Lawrence Sher
Plot: Upon learning that their mother has been lying to them for years about their allegedly deceased father, two fraternal twin brothers hit the road in order to find him.
RT Freshness: 9%
Critic Consensus: N/A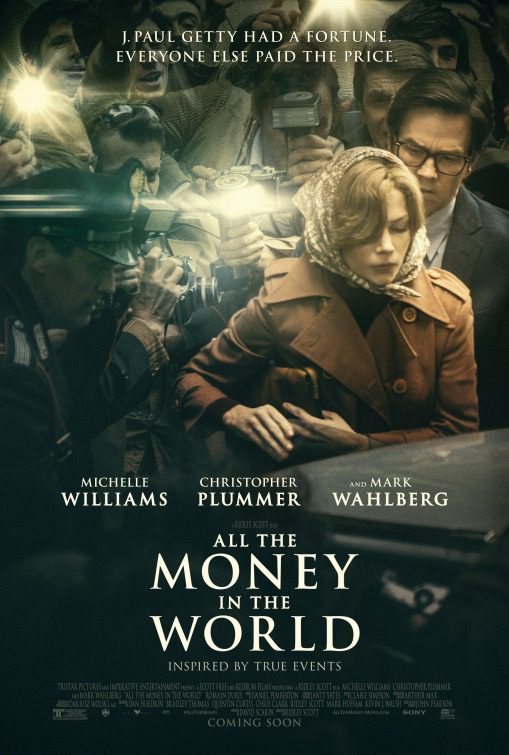 All the Money in the World
Starring: Mark Wahlberg, Michelle Williams, Christopher Plummer, Charlie Plummer, Romain Duris, Timothy Hutton
DIrected by: Ridley Scott
Plot: The story of the kidnapping of 16-year-old John Paul Getty III and the desperate attempt by his devoted mother to convince his billionaire grandfather Jean Paul Getty to pay the ransom.
RT Freshness: 82%
Critic Consensus: "All the Money in the World offers an absorbing portrayal of a true story, brought compellingly to life by a powerful performance from Christopher Plummer"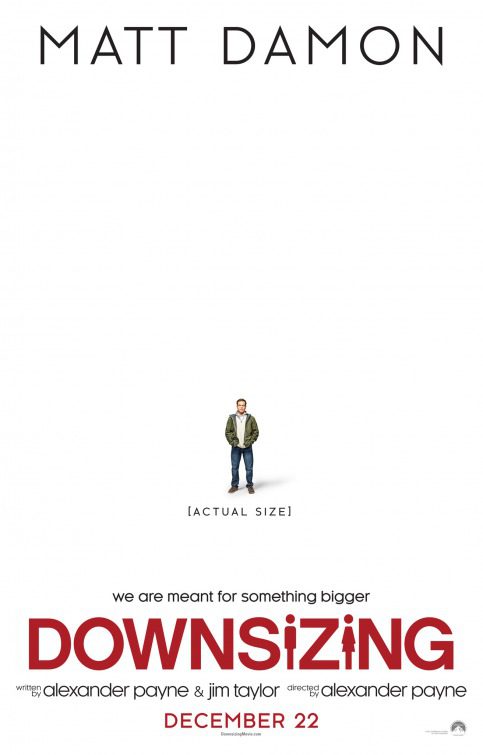 Downsizing
Starring: Matt Damon, Kristen Wiig, Christoph Waltz, Neil Patrick Harris, Jason Sudeikis, Laura Dern
Directed by: Alexander Payne
Plot: When scientists discover how to shrink humans to five inches tall as a solution to over-population, Paul and his wife Audrey decide to abandon their stressed lives in order to get small and move to a new downsized community–a choice that triggers life-changing adventures.
RT Freshness: 53%
Critic Consensus: "Downsizing assembles a talented cast in pursuit of some truly interesting ideas — which may be enough for some audiences to forgive the final product's frustrating shortcomings"
I'm like the J. Jonah Jameson of Everything Action, writing and editing and constantly demanding pictures of Spider-Man.
Admit One
alexander payne
all the money in the world
anna kendrick
christmas
christopher plummer
downsizing
dwayne johnson
father figures
hugh jackman
jack black
jumanji: welcome to the jungle
kevin hart
kristen wiig
mark wahlberg
matt damon
new in theaters
pitch perfect 3
ridley scott
the greatest showman
the rock
the shape of water