The Pull List – Grendel Tales Omnibus Vol 2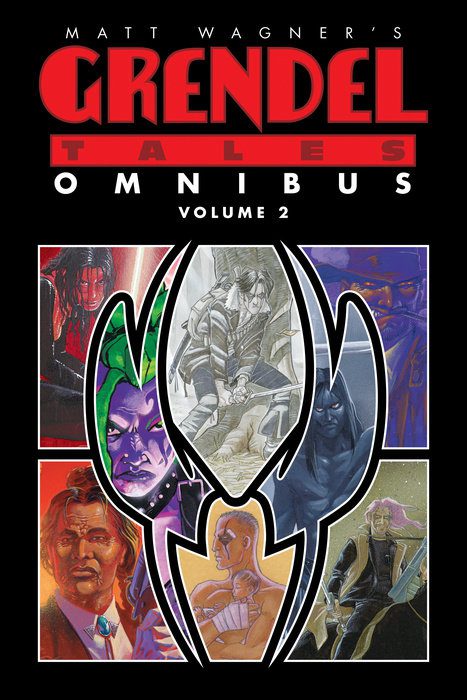 If you think the Grendel tale ended with Hunter Rose, you have so much more to discover about the mantle of Grendel and it's long legacy. Hunter Rose created the mask villain Grendel to climb to the top of New York City's criminal empire, forging a massive following that would later influence many others to take up the mantle. Society would complete forget the man that was Hunter Rose, but his legacy would live on in different forms. In the later parts of the series Grendel was no long just a persona, it had changed into a warrior's code and an elite rank within society. Once the world had suffered a destructive event that crumbled civilization, the world was rebuilt with Grendel in mind. Communities fought to be warlords and conquerors, taking the title in some form of a Grendel name.
The Grendel series has big fan favorite of mine growing up, it was one of my first introductions to the Anti-Hero character types and where I read stories with no happy endings. All of the tales had mature themes that embraced the shadowy parts of the human psyche. However, the heroes in a Grendel story found a way to overcome those grim desires and become somewhat honorable to a cause. And I wanted to be that kid who's favorite tough guy superheroes wasn't a rich guy in a bat costume.
Grendel Tales Omnibus Vol 2 is a collection of stories that explore the world that was shaped by the Grendel mythology. This volume contains the complete collection of four Grendel Tales story arcs: Homecoming, Devil's Choices, The Devil May Care, and The Devil's Apprentice. This were stories created by a team of creators that were fans of the Matt Wagner's work and were inspired to create amazing spin off stories surround the Grendel universe. These stories were in publication from 1994-1997 as part of the Grendel Tales. So unless you know a really good comic shop to help you hunt down each issue, this collection is the best bet to get the complete set.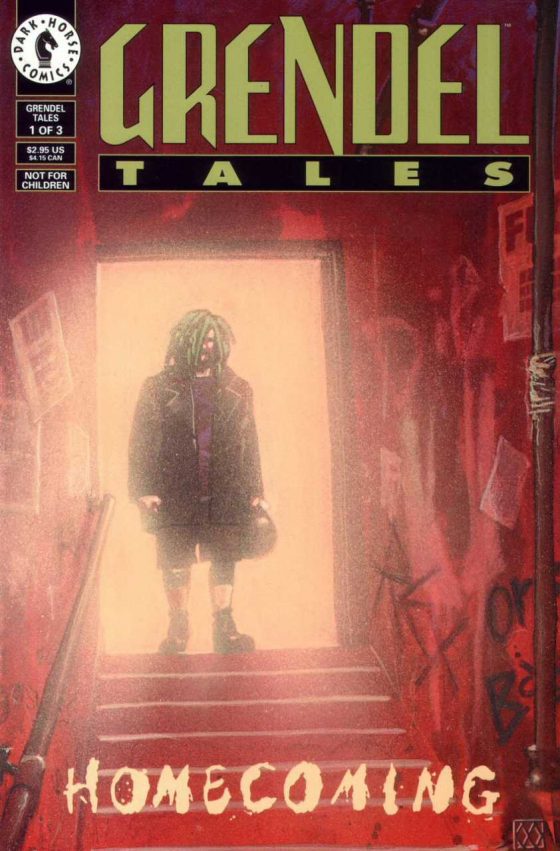 The first chapter is the Homecoming arc by Patrick McEown, Dave Cooper and Matt Wagner. This tale is of Susan Veraghen, a Grendel officer that has returned to her hometown settlement away from the capital. Susan has a run in with Orion's Bastards, a murderous gang that terrorizes he people and does not like Susan attitude. The gang's leader, Buster sees Susan as a potential threat to his domain and is hell bend on making Susan's time in the town a nightmare.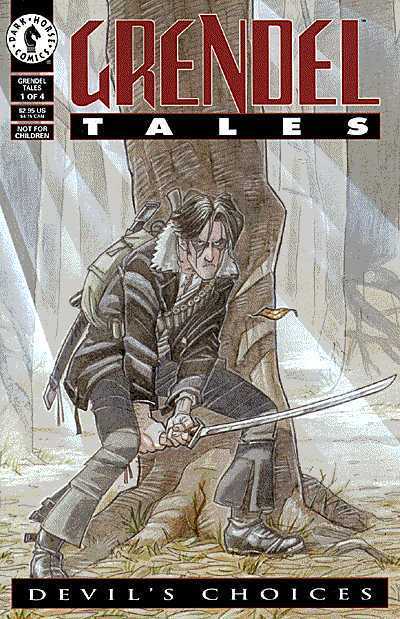 The second chapter is the Devil's Choices arc by Darko Macan, Edvin Biukovic and Matt Wagner. This tale features the Goran – a solider in the Agram clan, and Borna – a renegade solider that has fled from the Agram clan with his wife and new born child. The Agram clan is embroiled in territory war with the neighboring clans. Taking place in era where society locked in a battle for power, each clan presenting the Grendel culture in a different interruption. Goran is a deadly and ignorant warrior, idealistic about the war and what the future will bring to the clan. Borna was once a highly respected lieutenant in the Agram until he abandon the clan to start a new life away from the war. He wishes to visit the coast line and for the first time, see the ocean with his family. However, the clan war will tarnish Borna's hope for a life away from the violent and will be called back to the Agram clan once again.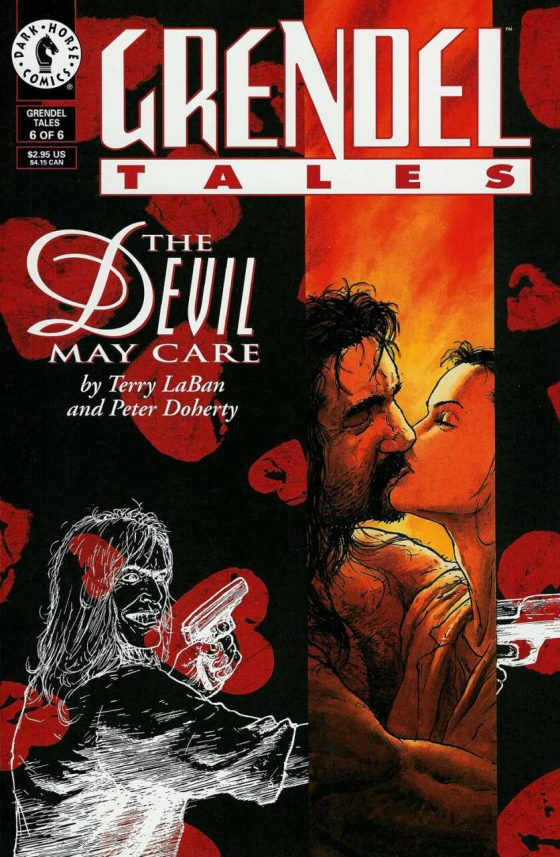 The third chapter is The Devil May Care by Terry Laban, Peter Doherty and Matt Wagner. This tale takes places in Indianapolis, where a Grendel clan has is charged with hosting an annual racing tournament with other clans. The Grendel chief Hack watches over the clan and the city, ensuring a balances between the chaos. However, that balance is rumbled by Hack falling deeply in love with the Dana, the city hospital's headstrong lead physician. Dana's brash attitude towards the Grendel clan makes Hack desire her, leading to a riff in his own clan that has many questioning his leadership. Hack struggles to keep his relationship with Dana while defending his position as leader, at the same time handling a situation with a serial killer targeting Grendel gang members.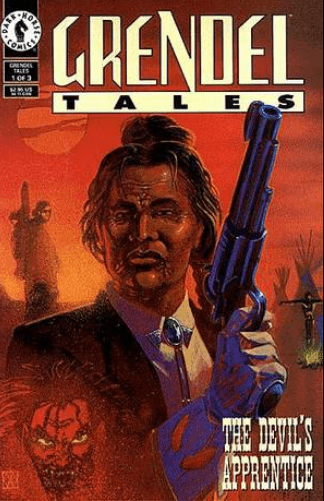 The fourth chapter is The Devil's Apprentice by Jeffrey Lang, Steve Lieber and Matt Wagner. This tale is set in the futuristic frontier, where a Grendel clan is being attacked by vampires. John Crow was a Grendel leader that was lead his clan into the west and would soon produce a son. John's clan was attacked by vampires, killing all the members expect for John and his new born son, and Lydia Garcia, John's mother in law and a veteran Grendel. John's leaves Lydia in charge of his new born baby before succumbing to his injuries and become a vampire. Lydia names the baby Aaron and dedicates her life to train Aaron to be the warrior like his father. Eighteen years of training and preparation will lead to Aaron facing off with his vampiric father.
As a comic reader, Grendel Tales was a mature story that my tiny child mind was blown away by. The character designs, the action sequences and the vivid artwork were engrossing and very imaginative for it's time. These stories create powerful and immersive world within the Grendel universe, detailing the side stories of minor characters and displaying the after effects of major events from the main Grendel story arc. This is a must have for all Grendel fans and a something other comic fans should try to show new comers to get them interested in the amazing stories of Grendel lore. Mat Wagner's original Grendel series has transformed over the last thirty years and should be shared with anyone that is a fan of post apocalyptic settings, futuristic technology and kick ass action.
Grendel Tales Omnibus Volume 2 will be on sale January 31 2018.
Bitten by a radioactive video store rental employee and overcome by Pac-Man fever, Chris seeks new comic books, games, and movies to review.
comics
dark horse comics
grendel
Grendel Tales