The Bluths are Back for Season 5 of Arrested Development (Trailer)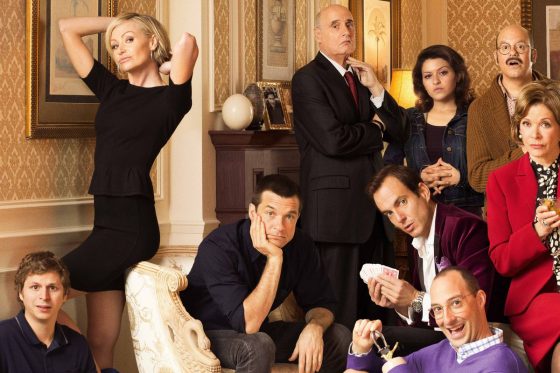 Hot on the heels of a "remixed" fourth season that turns the character based puzzle box episodes that originally aired in 2013 into somewhat more standard sitcom episodes, the trailer for season 5 of Arrested Development has arrived and it's right around the corner.  The entire Bluth clan is back together and trying help Lindsay (Portia De Rossi) elected to public office while also celebrating winning "Family of the Year", an award they apparently made up themselves.  Michael (Jason Bateman), GOB (Will Arnett), Buster (Tony Hale), Lucille (Jessica Walter), George Sr (Jeffrey Tambor), George Michael (Michael Cera), Tobias (David Cross) and Maeby (Alia Shawkat) are all back and this season promises to have the family back together and fix the issues of Season 4, which had tons of great moments but was forced to focus on specific Bluths due to scheduling conflicts.  The new season will be 17 episodes long and premiere on Netflix on May 29th, check out the trailer below.
https://www.youtube.com/watch?v=gXg2_yExgVY
arrested development
bluth family
brian grazer
buster
george michael
george sr.
gob
lindsay
lucille
maeby
may 2018
michael
mitch hurwitz
netflix
ron howard
tobias
Trailer Park