Upfronts 2018: Fox
By Zach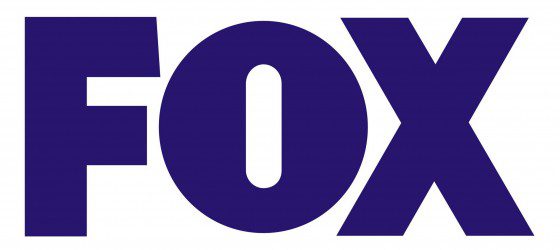 Renewed Shows:
Empire
Gotham (Final Season)
The Gifted
Lethal Weapon (Seann William Scott replacing Clayne Crawford)
The Orville
9-1-1
The Resident
Star
Bob's Burgers
Family Guy
The Simpsons
The Four
Hell's Kitchen
So You Think You Can Dance?
Cancelled Shows:
New Shows
https://www.youtube.com/watch?v=sP-vqGmK5cE
Last Man Standing: Mike Baxter is a married father of three girls who tries to maintain his manliness in a world increasingly dominated by women. Revival of 2011-17 ABC series.
Cosmos: Possible Worlds: Continuing the legacy of its predecessors, COSMOS: POSSIBLE WORLDS will translate the revelations of science into a lavishly transporting experience, taking audiences on a series of spiritual voyages of exploration. We are living in the golden age of discovery of new worlds to explore and possibly inhabit. In the vastness of time and the immensity of space, their number and the stories they contain are virtually infinite. The new season will reveal previously uncharted realms, including lost worlds and worlds to come, and those that we may one day inhabit in a thrilling future we can still have.
The Cool Kids: Three guy friends in a retirement community are the top dogs until they're blown out of the water by the newest member of the community – a female rebel who's ready to challenge their place. It's high school with seventysomethings.
The Passage: A secret government medical facility is experimenting with a dangerous virus that could either cure all disease or cause the downfall of the human race. The series focuses on 10‐year‐old Amy Bellafonte, who is chosen to be a test subject for this experiment, and Brad Wolgast, the federal agent who becomes her surrogate father as he tries to protect her.
https://www.youtube.com/watch?v=P3rpbxfJxec
Proven Innocent: Focuses on a wrongful conviction firm led by a fierce and fearless female lawyer with a hunger for justice. The team reopens investigations, putting their own lives in danger to exonerate the innocent that were "proven" guilty. The leader's motivation comes from her infamous past; as a young adult she was found guilty and later exonerated in a high-profile case in which she became a tabloid sensation, household name and national celebrity. While a hero and a victim to some, her bold and bullish tactics garner her some enemies— one of whom will do anything to see her go down for a crime we know she did not commit. She defends others as she fights to maintain her own innocence.
Rel: Lil Rel, a prideful, self-made success who lives by the code to "always believe in yourself and great things will come," finds that attitude put to the test when he learns his wife is having an affair with his own barber. He tries to rebuild his life post-divorce as a long-distance single father on the South Side of Chicago who's on a quest for love, respect and a new barber. Inspired by Lil Rel's real life.
I'm like the J. Jonah Jameson of Everything Action, writing and editing and constantly demanding pictures of Spider-Man.
9/11
bob's burgers
cosmos
empire
fall tv
family guy
fox
gotham
last man on earth
last man standing
lethal weapon
News
proven innocent
rel
the cool kids
the gifted
the mick
the orville
the passage
the resident
the simpsons
upfronts
upfronts 2018