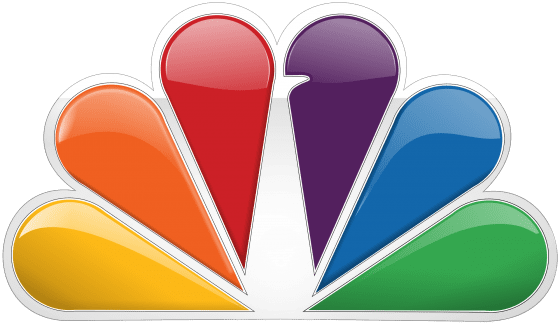 Renewed Shows:
The Blacklist
Blindspot
Chicago Fire
Chicago Med
Chicago PD
Good Girls
Law & Order SVU
Midnight, Texas
This is Us
AP Bio
Brooklyn Nine-Nine (Picked up from FOX after cancellation)
The Good Place
Marlon
Superstore
Trial & Error
Will & Grace
American Ninja Warrior
Ellen's Game of Games
America's Got Talent
The Voice
Hollywood Game Night
The Wall
World of Dance
Cancelled Shows:
The Brave
Rise
Taken
Great News
New Shows:
https://www.youtube.com/watch?v=Dwc27Lsr1EY
Manifest: A plane disappears from radar and returns years later after being untraceable and presumed lost at sea. No time has passed for those on the plane, but for their loved ones at home, many years have gone by. The series follows their personal lives as well as the larger mystery and purpose that is their destiny.
https://www.youtube.com/watch?v=vY_5EvoL1Is
New Amsterdam: Inspired by Bellevue, the oldest public hospital in America, it follows the brilliant and charming Dr. Max Goodwin, the institution's newest medical director, who sets out to tear up the bureaucracy and provide exceptional care. How can he help? Well, the doctors and staff have heard this before. Not taking "no" for an answer, Dr. Goodwin must disrupt the status quo and prove he will stop at nothing to breathe new life into this understaffed, underfunded and underappreciated hospital — the only one in the world capable of treating Ebola patients, prisoners from Rikers and the President of the United States under one roof — and return it to the glory that put it on the map.
https://www.youtube.com/watch?v=XMCbf-oWDe0
I Feel Bad: Emet is the perfect mom, boss, wife, friend and daughter. OK, she's not perfect. In fact, she's just figuring it out like the rest of us. Sure, she feels bad when she has a sexy dream about someone other than her husband, or when she pretends not to know her kids when they misbehave in public, or when she uses her staff to help solve personal problems. But that's OK, right? Nobody can have it all and do it perfectly.
Abby's: Abby's is an unlicensed bar in San Diego where the regulars enthusiastically enforce a unique set of rules that give them a sense of community and allow them to avoid the frustrating behavior found at other establishments.
The Enemy Within: Character-driven investigative thriller set in the world of counterintelligence focuses on former CIA agent Erica Wolfe, the most notorious traitor in modern history and most hated woman in America, who is brought out of a federal supermax prison by the FBI to help stop some of the most dangerous acts of espionage threatening the United States today.
The In-Between: A mysterious young woman reluctantly uses her gift of clairvoyance to help a veteran LAPD detective and a damaged ex-FBI outsider solve the most unnerving and challenging cases the city encounters. This eerie ability also opens the door for her to see and talk to the dead, who are seeking help for unresolved problems, whether she likes it or not.
The Village: Despite difference in age, race, culture and lifestyle, the residents of a Manhattan apartment building find that the more their lives intertwine, the more complex and compelling their connections become, thus proving life's challenges are better faced alongside family, even if it's the one you make wherever you find it.
I'm like the J. Jonah Jameson of Everything Action, writing and editing and constantly demanding pictures of Spider-Man.
blindspot
brooklyn nine-nine
chicage fire
chicago med
chicago PD
fall tv
i feel bad
law & order: SVU
manifest
midnight texas
nbc
new amsterdam
rise
superstore
the blacklist
the brave
the good place
upfronts
upfronts 2018