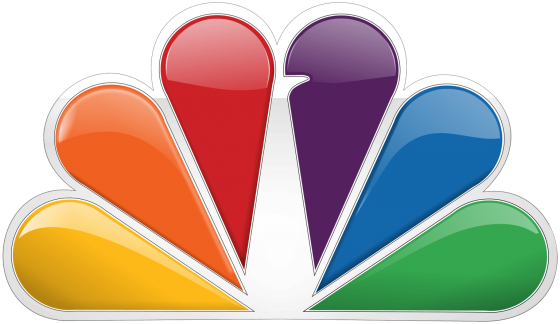 It's Upfronts time again where the major broadcast networks reveal their new shows and plans for the upcoming fall season.  NBC kicked things off first and you can see what is canceled, what is renewed and what's new below.
Canceled
I Feel Bad
Marlon
Midnight, Texas
Reverie
Shades of Blue
Trial & Error
Renewed
Brooklyn Nine-Nine
The Blacklist
Blindspot (Final Season)

The Voice
This is Us
New Amsterdam
Chicago Med
Chicago Fire
Chicago PD
Superstore
The Good Place
Good Girls
Law & Order: SVU
Manifest
Making It
America's Got Talen
Will & Grace
World of Dance
New Shows
https://www.youtube.com/watch?v=dHZ9LAzAxe4
Bluff City Law: Coming from a famous Memphis family known for taking on injustice, brilliant lawyer Sydney Strait used to work at her father Elijah's celebrated law firm until their tumultuous relationship got in the way. After barely speaking to him for years, Sydney is suddenly thrust back into the family fold when her philanthropist mother passes away unexpectedly. In the wake of her loss, hoping to reconnect with the daughter he loves, Elijah asks Sydney to rejoin his firm. She agrees because, despite her lingering resentment and distrust, she knows that working alongside her father is her best hope at changing the world … if they can ever get along.
https://www.youtube.com/watch?v=c0wUNtlXy6A
Perfect Harmony: When former Princeton music professor Arthur Cochran unexpectedly stumbles into choir practice at a small-town church, he finds a group of singers that are out of tune in more ways than one. Despite the ultimate clash of sensibilities, Arthur and his newfound cohorts may just be the perfect mix of individuals to help each other reinvent and rediscover a little happiness, just when they all need it most.
https://www.youtube.com/watch?v=I3q56hWlvVw
Sunnyside: Garrett Modi was living the American Dream. As the youngest New York City Councilman ever, he was rubbing elbows with the political elite, attending star-studded parties and was the pride of Queens. But instead of spending his time in office helping the people that got him elected, he lost his way amidst the power and glamour of politics. When his downward spiral got him busted for public intoxication (and downright stupidity), it was all caught on tape and ended his career. Now, Garrett's crashing with his sister, Mallory, and wondering where it all went wrong. That is until he's hired by a diverse group of hopefuls who dream of becoming American citizens and believe he can help – giving him a new sense of purpose and a chance for redemption, as long as he remembers where he came from.
Indebted: Young parents Dave and Rebecca are ready to reclaim their life after years of diapers and sleepless nights. However, things take an unexpected turn when Dave's parents show up unannounced and broke, leaving Dave with no choice but to open the door to the people who gave him everything. But these boomerang parents aren't great with boundaries and the question of who's parenting who quickly become blurred.
The Kenan Show: Kenan Thompson strives to be a super dad to his two adorable girls while simultaneously balancing his job and a father-in-law who "helps" in the most inappropriate ways
Council of Dads: When Scott, a loving father of four, has his entire life's plan thrown into upheaval by a cancer diagnosis, he calls on a few of his closest allies to step in as back-up dads for every stage of his growing family's life. Scott assembles a trusted group of role models that includes Anthony, his oldest friend; Larry, his AA sponsor; and Oliver, his surgeon and best friend to his wife, Robin. These men agree to devote themselves to supporting and guiding Scott's amazing family through all the triumphs and challenges life has to offer – just in case he ever can't be there to do so himself.
Lincoln (The Bone Collector): Follows legendary forensic criminologist Lincoln Rhyme, who was seriously injured during his hunt for the diabolic serial killer known as the Bone Collector. Called back into action when the killer re-emerges, Lincoln forms a unique partnership with Amelia Sachs, a young beat cop who helps him hunt the deadly mastermind while also taking on the most high-profile cases in the NYPD. Based on the Lincoln book series.
Zoey's Extraordinary Playlist: Zoey Clarke is a whip-smart computer coder forging her way in San Francisco. After an unusual event, she starts to hear the innermost wants and desires of the people around her through songs. At first, she questions her own sanity but soon realizes this unwanted curse may just be an incredibly wonderful gift.
I'm like the J. Jonah Jameson of Everything Action, writing and editing and constantly demanding pictures of Spider-Man.
blindspot
bluff city law
brooklyn nine-nine
chicago fire
chicago med
chicago PD
council of dads
indebted
lincoln (the bone collector)
nbc
new amsterdam
News
perfect harmony
sunnyside
superstore
the blacklist
the good place
the kenan show
the voice
this is us
upfronts
upfronts 2019
zoey's extraordinary playlist