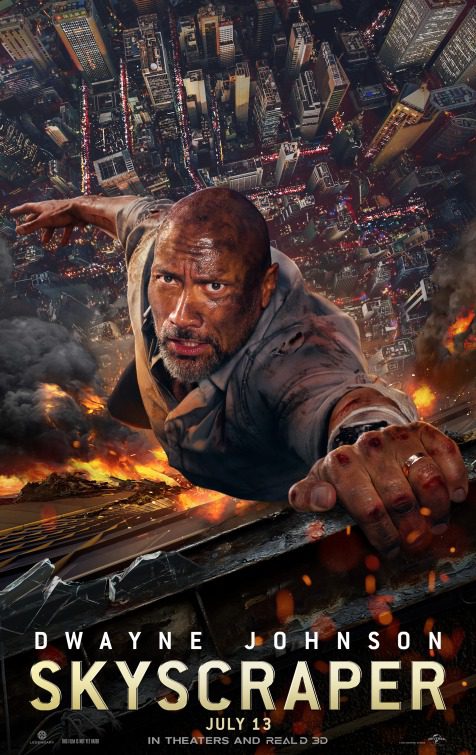 Skyscraper
Starring: Dwayne Johnson, Neve Campbell, Chin Han, Roland Moller, Noah Taylor, Byron Mann, Pablo Schreiber, Hannah Quinlivan
Directed by: Rawson Marshall Thurber
Plot: Former FBI Hostage Rescue Team leader and U.S. war veteran Will Ford, now assesses security for skyscrapers. On assignment in China he finds the tallest, safest building in the world suddenly ablaze, and he's been framed for it. A wanted man on the run, Will must find those responsible, clear his name and somehow rescue his family who is trapped inside the building…above the fire line.
Rotten Tomatoes Freshness: 54%
Critic Consensus: "Well-cast yet derivative, Skyscraper isn't exactly a towering action thriller feat, but it's solidly constructed enough to stand among the genre's more mildly diverting features"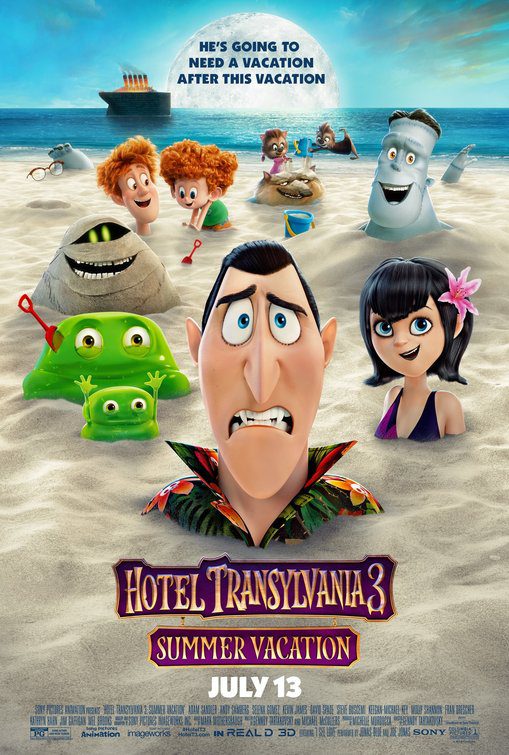 Hotel Transylvania 3: Summer Vacation
Starring: Adam Sandler, Andy Samberg, Selena Gomez, Kevin James, David Spade, Steve Buscemi, Keegan-Michael Key, Molly Shannon, Fran Drescher, Mel Brooks
Directed by: Genndy Tartakovsky
Plot: Mavis books a cruise for her father Dracula and the rest of the monster crew so they can take a break from running the hotel but their ship's captain is a descendant of the legendary monster hunter Van Helsing and is looking for revenge.
RT Freshness: 66%
Critic Consensus: "Hotel Transylvania 3: Summer Vacation delivers exactly what fans will expect – which means another 97 agreeably lightweight minutes of fast-paced gags and colorful animation"
adam sandler
Admit One
andy samberg
die hard scenario
dwayne johnson
genndy tartakovsky
hotel transylvania 3
neve campbell
new in theaters
selena gomez
skyscraper
summer 2018
the rock