EA at AVGC 2018
By Chris

Back for its 4th year, A Video Game Con had its biggest celebrations of video games ever. Located at the Meadowlands Expo Center in Secaucus, NJ. AVGC was two days of dedicated to all aspects of video games and its fans. There were arcades, free play, nerdy vendors and special guests that all focused around video games. There was a ton of things to do and little time to try it all.
Showfloor Highlights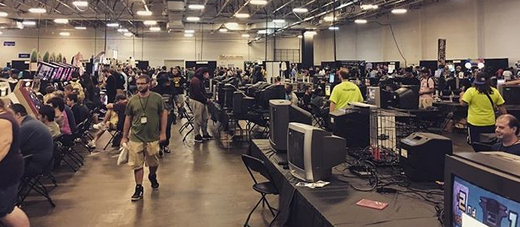 The first thing we saw was the large free play selection that contained different console setups from every console generation. There was retro consoles, modern consoles and forgotten gems hidden among the cages. You have to take your time to look amongst all the TV to spot them, but you could also easily hop around for a while to try it all.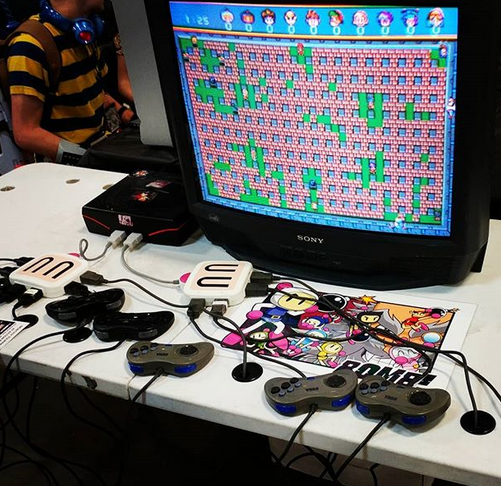 10 Player Saturn Bomberman. Still to this day, one of the best Bomberman experiences, and has one of the coolest multitaps ever made.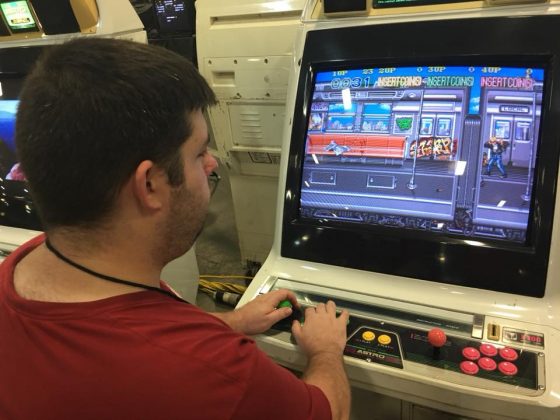 Surrounding to the console free play was the collection of arcade cabinets from American and Japan. Featuring a fan favorite classics and Jpop playing imports that get people dancing. We sat and played some beat'em ups, fighters, and tapped on our favorite musical cube game.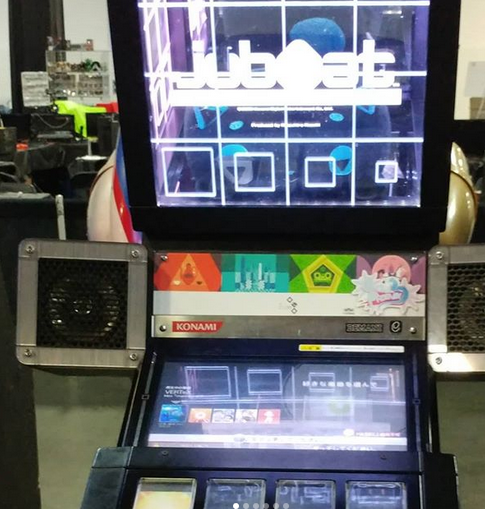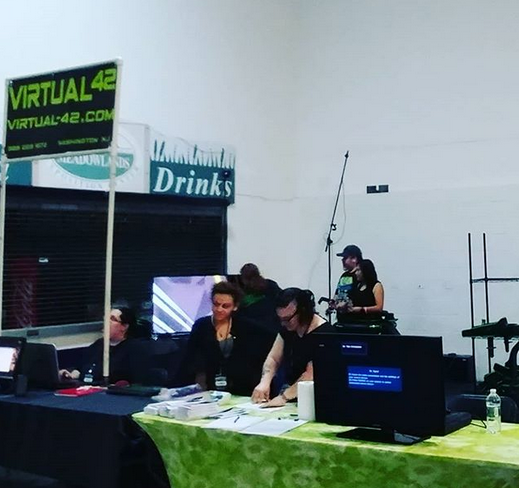 Near the front was the Virtual 42 booth that offered some enhanced VR gaming. They had an HTC Vive with a Virtuix Omni track rig that gave gamers 15 minutes to run and gun in a very immense experience. This was all free and was very popular, so there was a small waiting to try it out.
Vendor Findings
In the back of the venue, all the vendors had tables set up and ready to show off their nerdy goods. There were game collectors, re-sellers, and indie crafts all looking for eager buyers. Here a few interesting items we saw.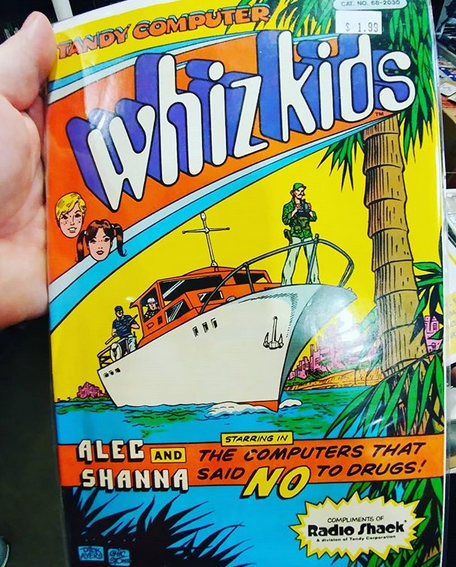 One part Comic, one advertisement, and another part PSA, Whiz Kids tried to get kids to buy computers and stop doing drugs. With Radio Shack gone, what will these computer-less kids do now?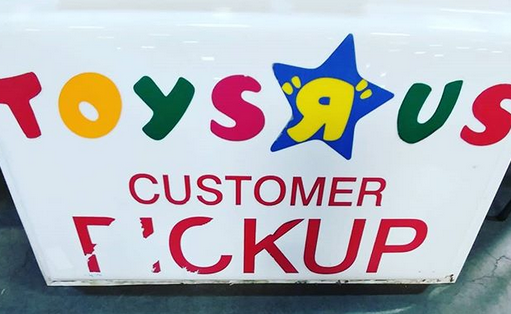 Another relic from retailer past, a Toys R Us sign was for sale. This looks to be from the late 80's/early 90's design and has wear on it.  This was from the back of the store, where people got their bikes, video games or big bulk item. It's always tempting to have a piece of our childhood for our homes. If we could ever find a place to hang this.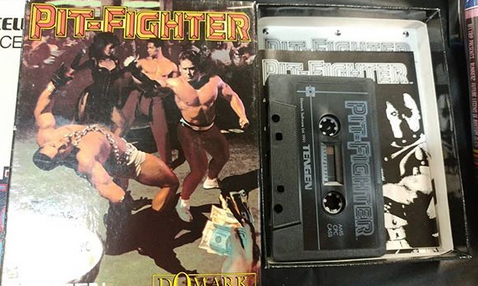 The famous Pit Fighter arcade game that everyone love, but on a gaming tape. This is Commodore 64 version port of the game that does not exactly capture the arcade experience. It was an attempt to keep the Commodore 64 library alive, but it could not handle a lot of the upcoming graphical changes in the 90's.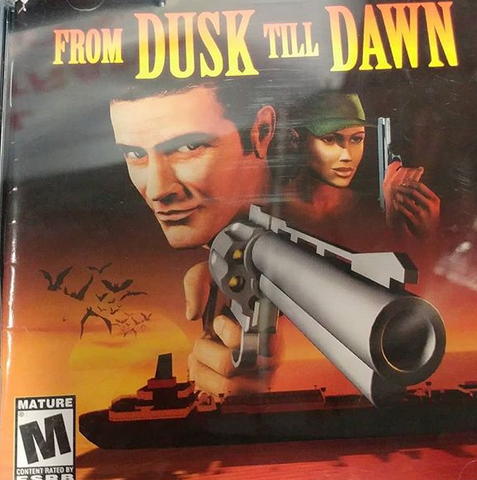 A game no one asked for, From Dusk Till Dawn PC game follows Seth Gecko after the events of the first Dusk Till Dawn movie. This game came out in 2001 and was quickly forgotten. It was an interesting attempt to get the movie franchise alive in game form, but we remember that there was any marketing outside of certain PC magazines.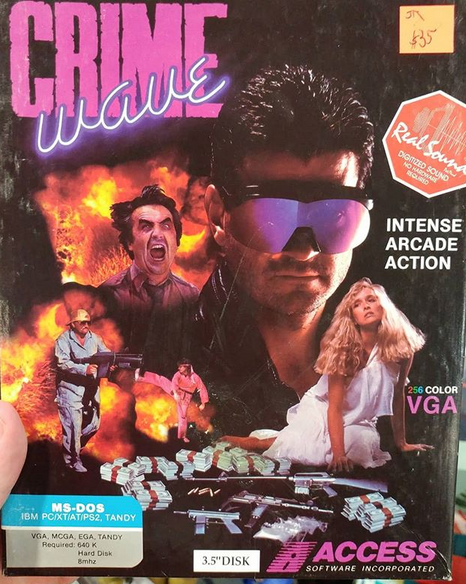 One of the most 80's game covers we ever seen, Crime Wave captured the 80's action in an easy comprehensible picture.  Look at this box cover, everything is about the game is laid out for you. There's an explosion, guns, money, drugs, a damsel in distress or mildly annoyed, a knock off Lt. Marion "Cobra" Cobretti, and Satan's tax accountant screaming in fire. Sadly the game doesn't live up to all the hype.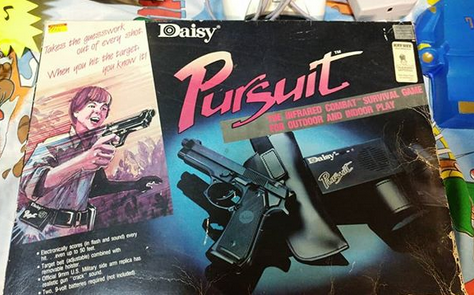 Speaking of radical 80's things, this was laser tag in the early 80's, when the toy gun laws didn't exist. Basically, toy guns had a run where they just couldn't act like a gun. But having realistic details was fair game. Daisy's Pursuit offered a of laser beretta 9mm's and a holster, a lot of hope that you don't get stopped by the cops. This was truly a product of the times.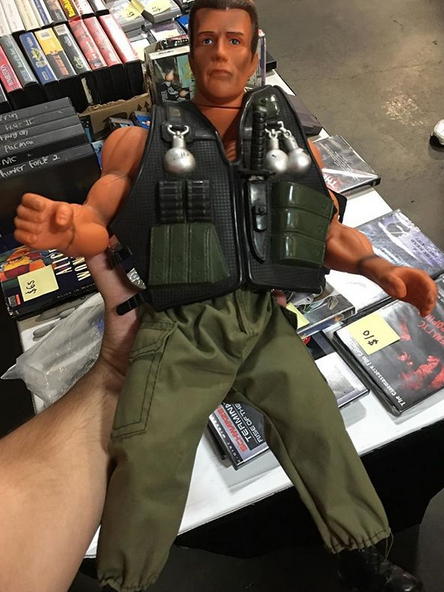 You've seen the movie, now take home the hero. This is the rare John Matrix 16 inch action figure based on the movie Commando. Another product of the 80's, where an violent 80's action movie somehow got a toy. This captured Schwarzenegger's likeness and came with a few weapons. But this was a loose sale, offering just the figure and it's vest and knife.
Panels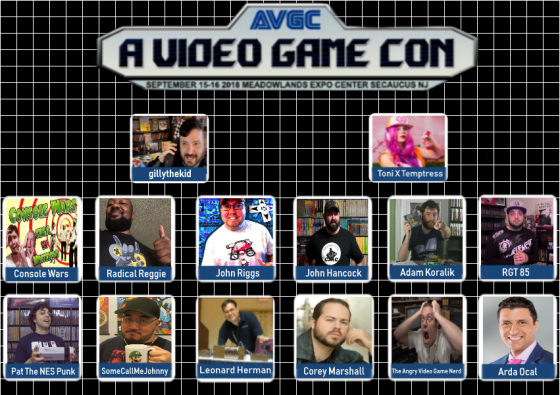 Thought the two days, AVGC held multiple panels every hour, hosted by various people that contribute to the video game community. Youtubers, critics and nerdy fans spoke about their passions to an audience, offering insightful thoughts or crazy rants.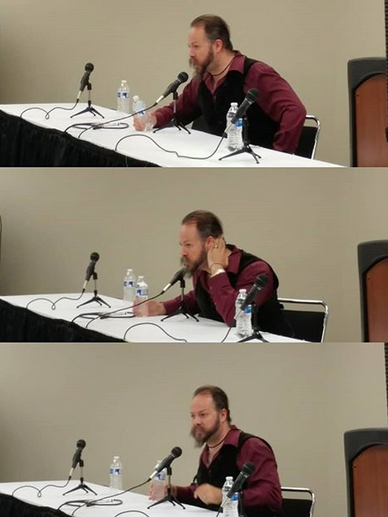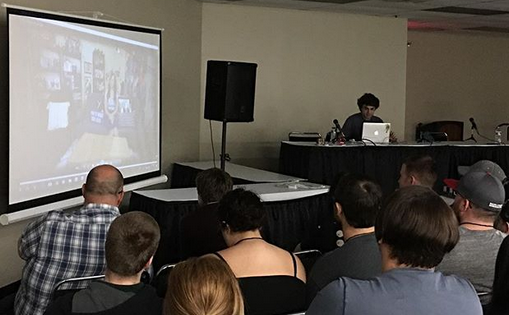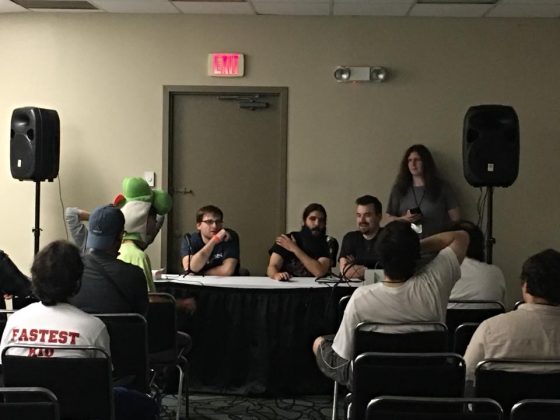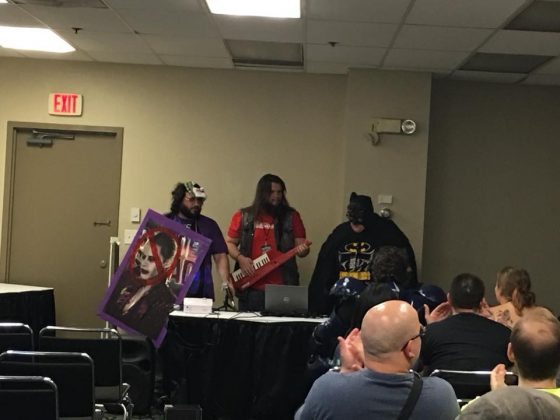 Musical Acts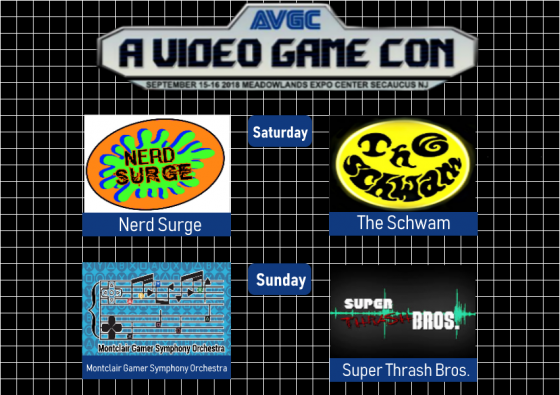 Bands that have a focus towards cartoons, games and nerd culture were featured at AVGC. There was 3 rock bands and 1 live orchestra that rotated out of one room through the two days.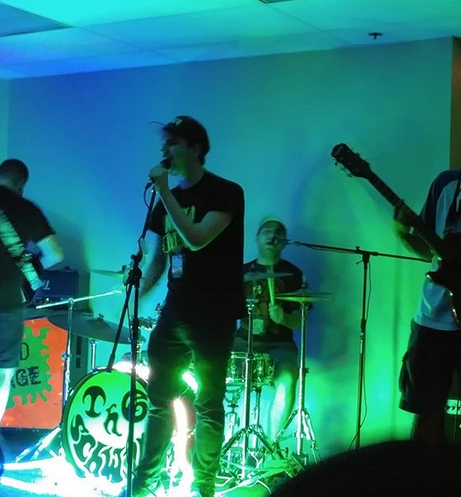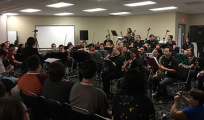 Wrap up
AVGC 2018 was another awesome event for gamers of every age. There was a ton of retro, modern and future games to check out. There vibe was very casual and everyone was friendly, even during competitive play times. Its hard not to find fun while gaming with friends and connecting with new ones from shared experiences.
Other Reviews
Check out some reviews from other groups that attended the AVGC this year and show them some support!
https://audioboom.com/posts/7014216-a-video-game-con-new-jersey-eminem-alan-wake-and-more
Bitten by a radioactive video store rental employee and overcome by Pac-Man fever, Chris seeks new comic books, games, and movies to review.
a video game con
AVGC
Conventions