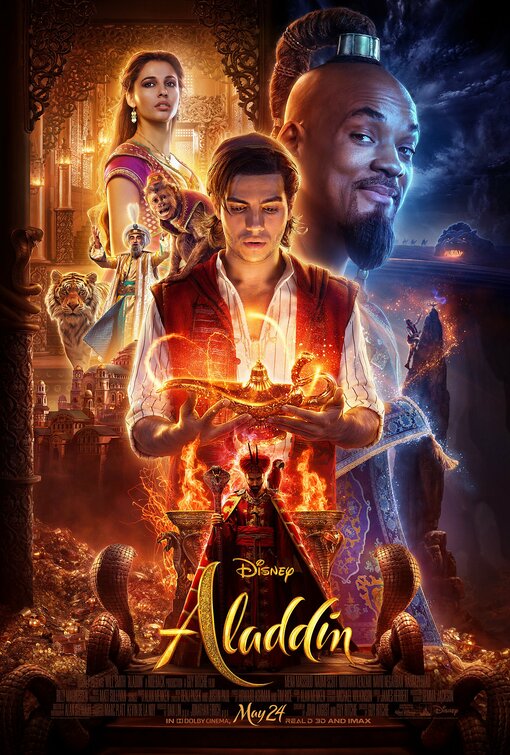 Aladdin
Starring: Mena Massoud, Naomi Scott, Will Smith, Marwan Kenzari, Alan Tudyk, Nasim Pedrad, Billy Magnussen
Directed by: Guy Ritchie
Plot: A street rat frees a genie from a lamp, granting all of his wishes and transforming himself into a charming prince in order to marry a beautiful princess. But soon, an evil sorcerer becomes hell-bent on securing the lamp for his own sinister purposes.
Rotten Tomatoes Freshness: 61%
Critic Consensus: "Aladdin retells its classic source material's story with sufficient spectacle and skill, even if it never approaches the dazzling splendor of the animated original"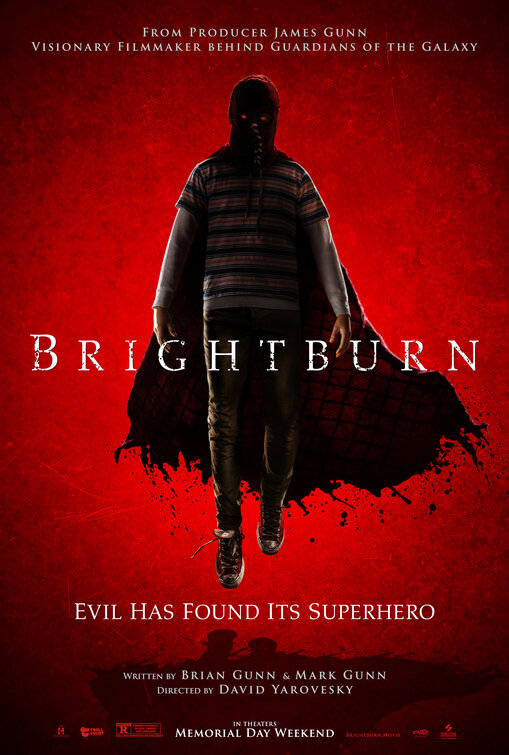 Brightburn
Starring: Elizabeth Banks, David Denman, Jackson A. Dunn, Matt Jones, Meredith Hagner, Gregory Alan Williams
Directed by: David Yarovesky
Plot: What if a child from another world crash-landed on Earth, but instead of becoming a hero to mankind, he proved to be something far more sinister?
RT Freshness: 63%
Critic Consensus: "Although Brightburn doesn't fully deliver on the pitch-black promise of its setup, it's still enough to offer a diverting subversion of the superhero genre"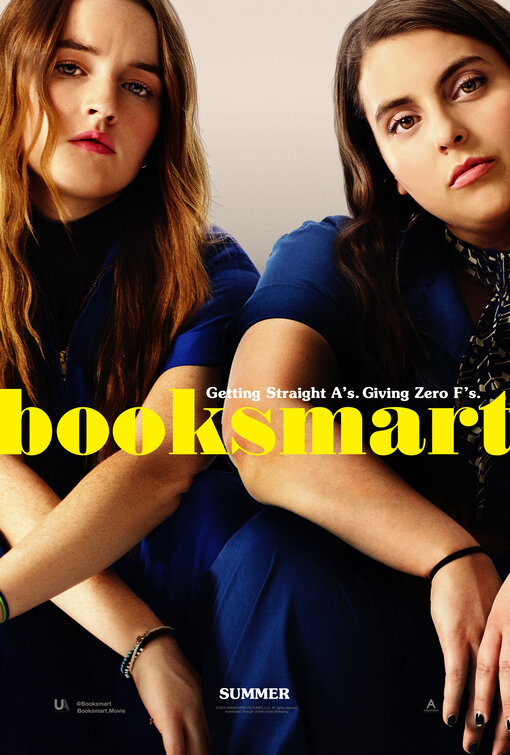 Booksmart
Starring: Kaitlyn Dever, Beanie Feldstein, Billie Lourd, Skyler Gisondo, Diana Silvers, Eduardo Franco
Directed by: Olivia Wilde
Plot: Two academic superstars and best friends, on the eve of their high school graduation, suddenly realize that they should have worked less and played more. Determined never to fall short of their peers, the girls set out on a mission to cram four years of fun into one night.
RT Freshness: 99%
Critic Consensus: "Fast-paced, funny, and fresh, Booksmart does the seemingly impossible by adding a smart new spin to the coming-of-age comedy"
Admit One
aladdin
beanie feldstein
booksmart
brightburn
david denman
elizabeth banks
Guy Ritchie
james gunn
kaitlyn dever
marwan kenzari
mena massoud
naomi scott
new in theaters
olivia wilde
superman
will smith