Review: El Camino: A Breaking Bad Movie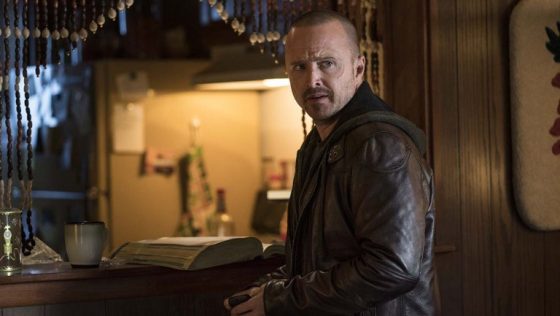 A popular phrase used when a television series concludes is to "stick the landing". How many popular shows over the years struggled to simply end? Whether it be loose ends, finalizing character arcs or simply not pissing everyone off (I'm looking at you, Dexter), it's been an age old question.
One series that concluded rather neatly — and some would say too neatly — is this decade's premier prestige cable drama "Breaking Bad". The rise and fall of meth kingpin Walter White and his cohorts was must-see water cooler TV. Since concluding in 2013, creator Vince Gilligan drove back into the universe for the prequel show "Better Call Saul", which at times has rivaled or even exceeded BB's high praise.
But leave it to Gilligan and crew to not let sleeping dogs lie. "El Camino" was rumored for a while before a trailer suddenly popped up online a few months ago. The details were cryptic but the overall synopsis was there. This would be all about Jesse Pinkman picking up the remaining pieces of his life, immediately after the conclusion of "Breaking Bad".
For better or for worse, this is the main theme. Jesse visits old friends (dead and alive). He faces a new foe that plays a role in his past. Aaron Paul's portrayal of Jesse Pinkman evolved tremendously over the years from a wide-eyed slacker employed as Walter White's right-hand man to a frail, broken, and captive shell of a human. It really is a testament to Paul's acting skills that he jumps between these throughout the movie and its many flashbacks.
The flashbacks in the movie are numerous but never superfluous. They actually do a great job of filling in the details with Jesse. When we last see him in "Breaking Bad"'s finale speeding off joyously in an El Camino, we could've determined any type of future for him. Jail? Death? Maybe even freedom? "El Camino" does a good job of diving into Jesse and ending his story in a way that's faithful to the character and to the series.
At first glance, as with all "movies" based on TV shows, you could pin "El Camino" as an extended episode. At two hours I feel it's hard to do that but what it does feel like is an epilogue. And with the all the flashbacks and cameos, it's almost like a reunion.
With "Better Call Saul" set to return some point next year, it's clear that the "Breaking Bad" universe won't be leaving us anytime soon. But as for what lies ahead, "El Camino" seems rather definitive. The loose ends have been tied up, the character arcs have been completed, and as far as I can see no one's really been pissed off. They stuck the landing.
Techie guru, who also posts sometimes.
aaron paul
better call saul
breaking bad
bryan cranston
el camino
jesse plemons
krysten ritter
netflix