The 14th Annual Kick Ass Awards
It's a tradition going back to before Everything Action was Everything Action (it was the Kick-Ass Movie Podcast) as we celebrate the best (and worst) of last year with the 14th annual Kick Ass Awards.  Before the Oscars possibly give Joker all their trophies, we have to award categories like Ass Kicker of the Year, the Jason Statham Award for Excellence in Stathaming and, of course, Kick-Ass Movie of the Year.  Read on to see the entire list of winners.
Most Surprisingly Fun Horror Movie to Start 2019: Escape Room
Most Downer Ending: Glass
Best Throwback to 80s Kid Movies: The Kid Who Would Be King
Best Kurt Russell Impression: Chris Pratt as Rex Dangervest in The Lego Movie: The Second Part
Most Misleading Trailers: Cold Pursuit (which was more of a dark Coen Brothersesque comedy than a typical Liam Nesson revenge movie)
Biggest Change in Genre: Happy Death Day 2U becoming a Time Travel/Sci-Fi comedy
Dumbest Future Sport: Motorball in Alita: Battle Angel
https://www.youtube.com/watch?v=lZSRgvIKZLo
Best Use of the Phrase "Hard Out": Triple Frontier
Most Annoying Music Choice: "I'm Just a Girl" in Captain Marvel
https://www.youtube.com/watch?v=0UMY-IHfO3A
The "That Was a Movie?" Award: Captive State (It is an actual movie that came out in theaters last year)
Creepiest Performance: Lupita Nyong'o in Us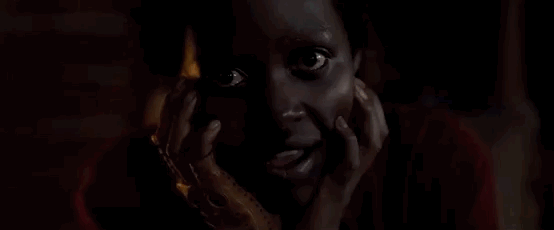 Most Surprisingly Fun DC Movie: Shazam!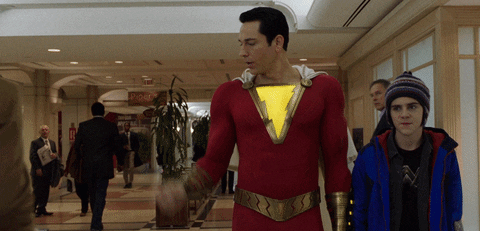 Worst Attempt to Cram Decades of Comics into a Single Film: Hellboy
Weirdest Noir/Comedy/Satire/Conspiracy Thriller(?): Under the Silver Lake
Most Epic Avengers: Endgame Moment: "Avengers…Assemble"
https://www.youtube.com/watch?v=mBe3H8TCw5Q
Most Accurate Video Game Characters: The Pokemon in Pokemon: Detective Pikachu
Best Tactical Use of Dogs: John Wick Chapter 3 – Parabellum
Best CGI Will Smith: Junior in Gemini Man (Runner Up: Genie in Aladdin)
Best Non-Official DC Elseworlds Story: Brightburn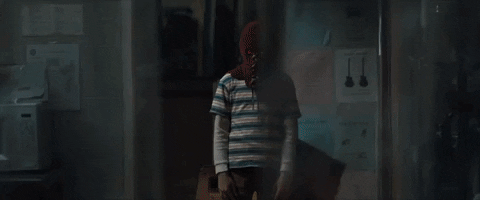 Most Disappointing Based on Amazing Trailers: Godzilla: King of the Monsters
Worst Superhero Movie (and just Movie in General): Dark Phoenix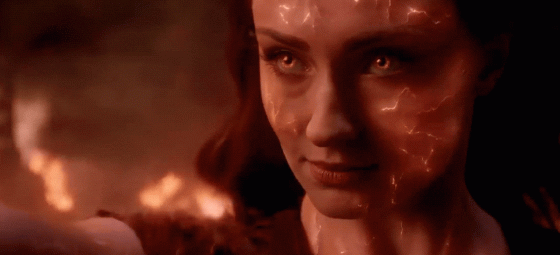 Worst Attempt at a Franchise Reboot: Men in Black: International
Most Surprisingly Solid Franchise Reboot: Child's Play
https://www.youtube.com/watch?v=eutwLStiPVc
Best Cliffhanger: Spider-Man: Far From Home
Best Use of Alligators: Crawl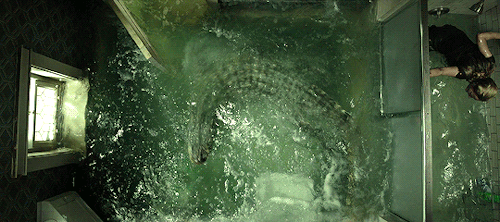 Worst Butchering of a Disney Classic: "Be Prepared" from The Lion King
https://www.youtube.com/watch?v=QTw5B7YhaIQ
Best Alternate History (Also Best Recreation of Actual Historical Period): Once Upon a Time in Hollywood
Best Translation of Iconic Art: The Monsters in Scary Stories to Tell in the Dark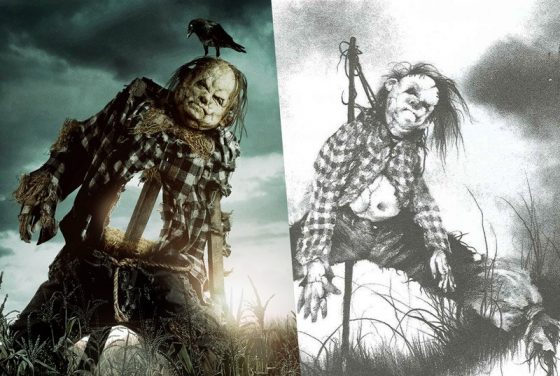 Worst Wedding Night: Ready or Not
Best Movie to Watch at 2 PM on a Saturday on TNT: Angel Has Fallen
Most Insane John Travolta Performance: Moose in The Fanatic
Worst Digital De-Aging: The Younger Loser's Club in IT Chapter Two
Most Surprising Space Danger: Space Apess in Ad Astra
https://www.youtube.com/watch?v=4M-35_YSCwA
Most Brutal Action Movie of 2019: Rambo: Last Blood
https://www.youtube.com/watch?v=F3lPIZXMP8Y
Most Ridiculous Pre-Movie Hysteria: Joker
Best (Hopeful) Career Comeback: Eddie Murphy in Dolemite is My Name
Most Brain Breaking Horror Movie: In the Tall Grass
Best Epilogue to An Amazing TV Series: El Camino
Least Amount of Change in 10 Years: Zombieland: Double Tap
Best Descent into Utter Madness: The Lighthouse
https://www.youtube.com/watch?v=WBZwUdJFnhw
Best Return of an Action Icon: Linda Hamilton in Terminator: Dark Fate
Most Epic Mob Saga: The Irishman
Best Dad Movie: Ford v Ferrari
Somehow It's Still Working Award: Jumanji: The Next Level
Most Bayhem: 6 Underground
https://www.youtube.com/watch?v=GNcuy5E37x4
Biggest Mess: Star Wars: The Rise of Skywalker
Most Stunningly Ambitious War Movie: 1917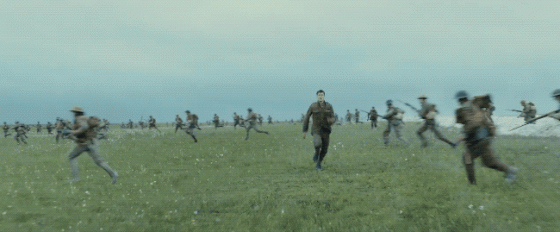 Ass Kicker of the Year: John Wick
Jason Statham Award of Excellence in Stathaming: Hobbs & Shaw
Steven Seagal Direct to DVD Award Sponsored by Lightning Energy: Triple Threat
https://www.youtube.com/watch?v=I0QRYajhmGY
Lincoln Hawks Memorial Over the Top Award: Hobbs & Shaw
https://www.youtube.com/watch?v=ZZqWvd3vH84
Kick-Ass Movie of the Year: Avengers: Endgame
I'm like the J. Jonah Jameson of Everything Action, writing and editing and constantly demanding pictures of Spider-Man.
14th annual kick-ass awards
1917
6 underground
ad astra
alita: battle angel
alita: battle angle
angel has fallen
avengers: endgame
brightburn
child's play
cold pursuit
crawl
dark phoenix
detective pikachu
dolemite is my name
eddie murphy
el camino
escape room
ford v ferrari
gemini man
glass
godzilla: king of the monsters
happy death day 2u
hellboy
hobbs & shaw
in the tall grass
IT chapter 2
john wick chapter 3
joker
jumanji: the next level
kick ass awards
men in black: international
once upon a time in hollywood
rambo: last blood
ready or not
rise of skywalker
scary stories to tell in the dark
shazam
spider-man: far from home
star wars
terminator: dark fate
the fanatic
the kid who would be king
the lego movie 2
the lighthouse
the lion king
triple frontier
triple threat
under the silver lake
us