Everything Action Theater: The Star Wars Holiday Special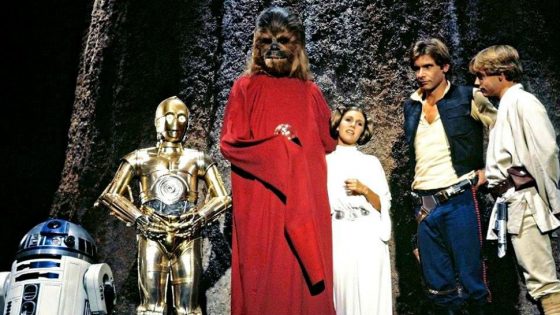 In recent years there have definitely been some highs and lows for Star Wars fans.  The sequel trilogy was a hot mess but on the flip side, there have been some of the best Star Wars stories ever told with shows like The Clone Wars, Rebels, and, of course, The Mandalorian.  No matter what your opinion of the current state of Star Wars is though, there's no denying that 1978 was perhaps the darkest year in the history of the franchise.  A year after Star Wars arrived in theaters and became a cultural landmark and totally reset the idea of what a blockbuster movie could be, The Star Wars Holiday Special aired on CBS on December 22nd, 1978.  Although it starred the entire cast of Star Wars, the special was, and still is, an insane nightmare of variety show sketches, bizarre musical numbers, and softcore Wookie porn, all set against the Star Wars holiday of "Life Day" and a day in the life of Chewbacca's family.  Alongside the likes of Mark Hamill, Anthony Daniels, Carrie Fisher, James Earl Jones, Peter Mayhew, and Harrison Ford, Art Carney, Bea Arthur, Diahann Carroll, and Jefferson Starship all appeared as well, with some like Carney appearing in multiple sketches of varying craziness.  The only bright spot of the special was an animated segment that introduced the world to Boba Fett, two years before his live-action debut in The Empire Strikes Back in 1980.  It's worth seeing at least once so that you can say that you saw all of its insanity and you can check out the whole thing below.
I'm like the J. Jonah Jameson of Everything Action, writing and editing and constantly demanding pictures of Spider-Man.
1979
anthony daniels
art carney
bea arthur
boba fett
carrie fisher
chewbacca
darth vader
diahann carroll
empire strikes back
george lucas
han solo
harrison ford
Holiday Special
itchy
james earl jones
jefferson starship
kenny baker
luke skywalker
lumpy
mala
mark hamill
peter mayhew
princess leia
star wars
variety show
wookies