Everything Action Commentary: Home Alone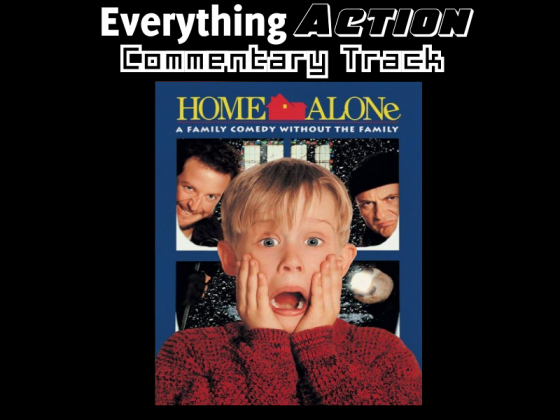 For the final Everything Action Commentary of 2020, Zach and Chris are joined by special guests Joe and Sam to celebrate the holidays with a Christmas classic, Home Alone.  One of the biggest comedies of all time, the original Home Alone is a classic and made Macaulay Culkin a household name.  The guys try to figure out which kids belong to which parents and discuss the devolving intelligence of the Wet Bandits, the surprisingly short amount of time dedicated to the traps, the lack of a pizza promotional tie-in, and more.  You can watch the movie on Disney+, rent it on VOD, or watch a DVD or Blu-Ray copy.  However you watch, just pause the movie before the 20th Century Fox logo to sync up the commentary below.
You can find Sam on Twitter, on Twitch and co-hosting the Silver Screen Fiends Podcast: https://soundcloud.com/silverscreenfiendspodcast
You can find Joe streaming on Twitch and on Instagram.
We want to hear your comments and feedback. Send them all to [email protected].
Also, be sure to subscribe, rate, and review us on Apple Podcasts, Stitcher, Amazon Music, & Spotify
Check us out on Twitter (@evaction) Facebook (www.facebook.com/everything.action), and Instagram (@everything.action).
Podcast: Download (Duration: 1:53:02 — 61.2MB)
90s
buzz
catherine o'hara
chris
christmas
comedy classic
daniel stern
disney plus
everything action
everything action commentary
heather
holidays
home alone
joe
joe pesci
kevin mcallister
macauley culkin
movie commentary
old man marley
sam
the wet bandits
zach