Battle at the Box Office 4/5/21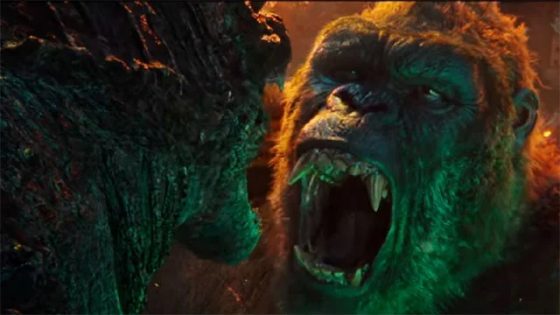 Godzilla vs Kong was the Alpha Titan at the box office with the biggest debut since the pandemic started and hopefully the best sign yet that the theatrical exhibition business is on track to get back to normal.
Godzilla vs Kong took in $32.2 million for its weekend gross and a total opening of $48.5 million as it opened last Wednesday.  If you take the five-day opening, it beats Godzilla: King of the Monsters, which considering King of the Monsters had the full weight of a normal box office behind it makes Godzilla vs Kong's opening even more impressive.  The movie has a global total of $285.8 million, although it did lose the #1 spot in China after its massive opening there the weekend before Godzilla vs Kong opened in the US.  The movie is also on HBO Max and its not clear what the ratings were and how many viewers stayed home instead of going to the theater or if it contributed any new subscriptions for the streaming platform.
Debuting in second above predictions was The Unholy, which took in $3.2 million over the weekend.  The movie didn't have any significant international release, at least not yet, so that $3.2 million is also its global total so far.
Last week's #1, Nobody, dropped to third with $2.9 million, dropping about 56% from last week but gaining 107 theaters.  The movie has $11.8 million so far domestically and $21 million worldwide.
Raya and the Last Dragon and Tom and Jerry rounded out the top 5.
In about 20% of the theaters as Godzilla vs Kong, The Girl Who Believes in Miracles, a faith-based release for Easter weekend, took sixth place with $546,000.  Further down the list, French Exit barely got onto the top 10 at tenth place in its wider release over the weekend with $174,378.
Godzilla vs Kong obviously took the Per Theater average as well, making $10,509 in each of the 3,064 theaters it debuted in.
Battle at the Box Office
Box Office totals
godzilla vs kong
hbo max
nobody
ray and the last dragon
the girl who believes in miracles
the unholy
tom and jerry
weekend box office