Loki and Black Widow Explore the Past This Summer (Trailers)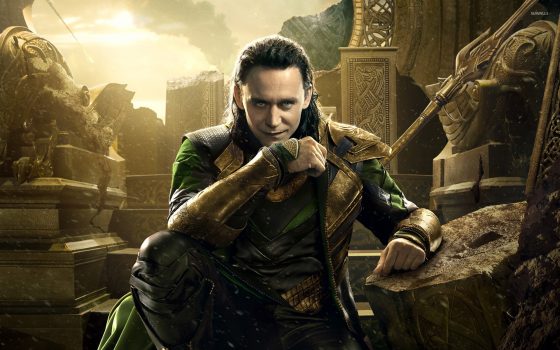 The past of the MCU is going to be explored on Disney+ and in theaters when Loki and Black Widow make their debuts.  Loki is the next big Disney+ series that will begin in June as the Loki who stole the Tessaract and escaped in Avengers: Endgame finds himself captured by the Time Variance Authority and their Time Keeper agents.  Since he messed with reality, the timeline is screwed up and the TVA force Loki to work for them to fix what he broke.  Being the unreformed Loki of The Avengers, he goes along the TVA but has his own devious plans in place.  Owen Wilson and Gugu Mbatha-Raw co-star with Tom Hiddleston and the six-episode series will begin on June 11th.
After many delays, Black Widow will finally arrive on July 9th in both theaters and as a Premier Access purchase on Disney+.  Set between Civil War and Infinity War, the movie finds Natasha Romanov (Scarlett Johansson) facing her past when a dangerous villain known as Taskmaster takes over the "Red Room" training facility where Natasha was turned into a Black Widow agent.  She reunites with her "sister" Yelena Belova (Florence Pugh), her "father" Alexei Shostakov (David Harbour), and her "mother" Melina Vostokoff (Rachel Weisz) and O-T Fagbenle, William Hurt, and Ray Winstone co-star.
alexei shostakov
avengers: endgame
black widow
civil war
david harbour
disney
florence pugh
gugu mbatha-raw
infinity war
july 2021
june 2021
loki
Marvel
MCU
melina vostokoff
owen wilson
rachel weisz
ray winstone
scarlett johansson
taskmaster
time kepers
time travel
time variance authority
tom hiddleston
Trailer Park
william hurt
yelena belova